With the holidays on their way, it won't be long before you have a full itinerary of events and parties to attend (cue the plunging necklines, open backs and peek-a-boo sides aplenty).
The no-bra look, with all that cleverly-exposed skin, always appears effortless and sexy in magazines, but in reality, it can feel like you need some sort of doctorate to pull it off.
Strapless bras, backless bras, sticky petals and nipple pasties can make us feel more comfortable and supported when wearing a traditional bra isn't an option. But how do you know which strapless option to go with? And how do you care for your stickies so they last longer?
We're answering all of these questions and more below, so that you can master the no-bra look.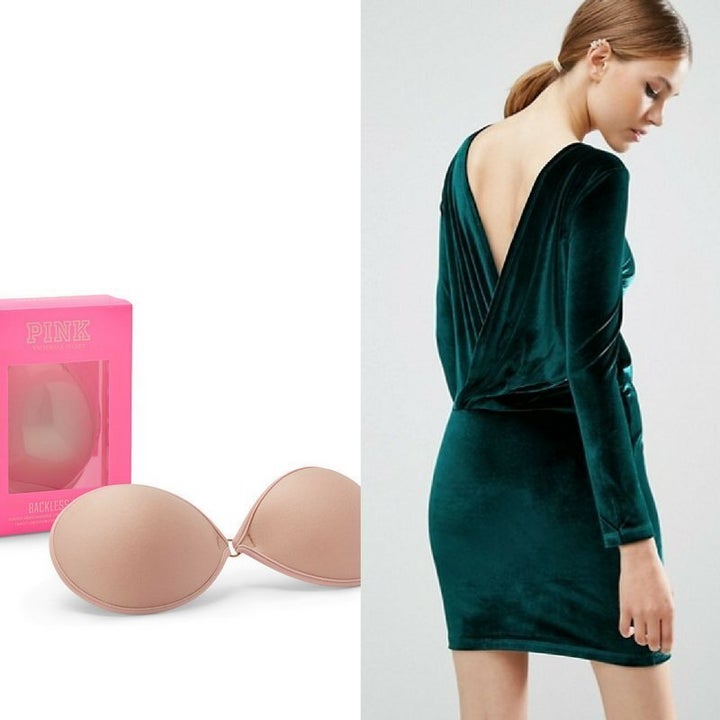 The backless bra is perfect for when you still want coverage and support in the front, while wearing those open back numbers. The backless bra adheres to the skin and can be re-worn by simply washing it with soap and water after every use, and letting it air dry overnight. Just be sure to apply it to clean dry skin, so that it stays in place. We love this fabric backless bra from Victoria's Secret ($24.95). It's best paired with dresses or tops that are not too low cut in the front or sides, like this velvet dress from ASOS ($55.85).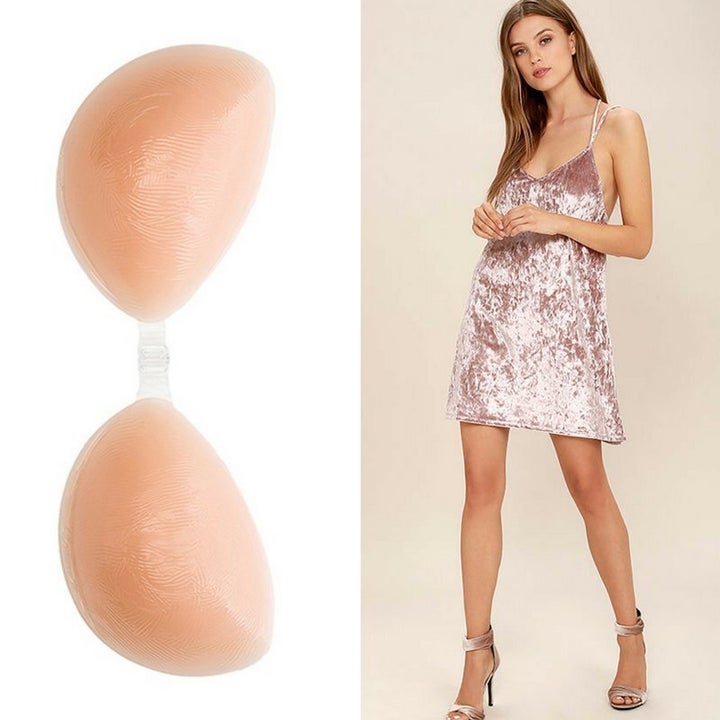 The front clasp on this backless bra from Revolve ($89.08) is clear, and the cups are slightly further apart so you could get away with wearing it with a backless shirt or dress that also has a more plunging neckline, like this dress from Lulus ($49). Bonus: it's also reusable when washed with soap and water.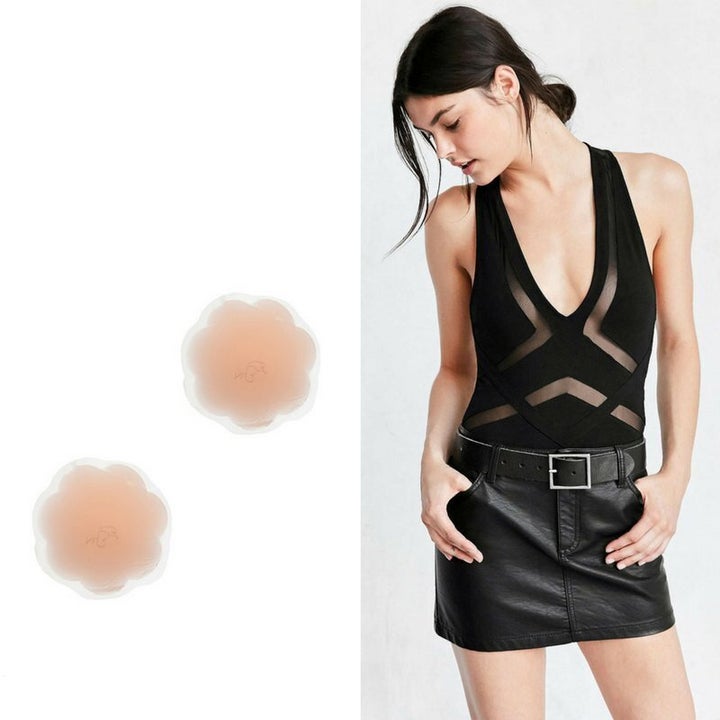 If you are wearing a very fitted dress or bodysuit with a plunging neckline, or open back or sides, these silicone pasties from Revolve ($21.93) are perfect. They are reusable, however, they do have a tendency not to stay put as well as the fabric variety. This is why we suggest pairing them with tighter items that will hold everything in place, like this bodysuit from Urban Outfitters ($39). These silicone pasties will provide just the right amount of coverage, and will also act as a barrier to prevent chafing.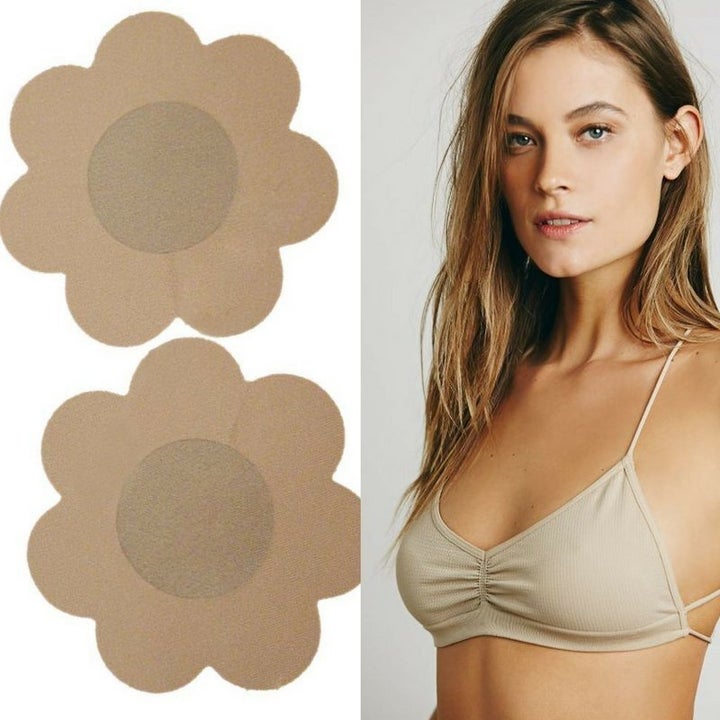 If you're not one for going bra free on the regular, and it's just a one-off deal for a special occasion, you can skip the hefty price tag on the other strapless items, and opt for disposable fabric pasties instead, like this pack of 10 pasties from Amazon ($3). You can wear these pasties with dresses or tops that have a lot of cutouts, plunging necklines or are backless, or when you need a bit more coverage with your bralettes, sports bras and other seamless bras. For example, we love this bra from Free People ($26.20) for layering under open back tops, but since it's so thin, you might find yourself wanting fabric pasties for extra coverage.
Kayla Short is the Halifax-based fashion and lifestyle blogger behind Short Presents. She answers all of your pressing style questions with her biweekly column, Style Rescue. Follower her on Instagram, Twitter and Facebook for more style advice and inspiration.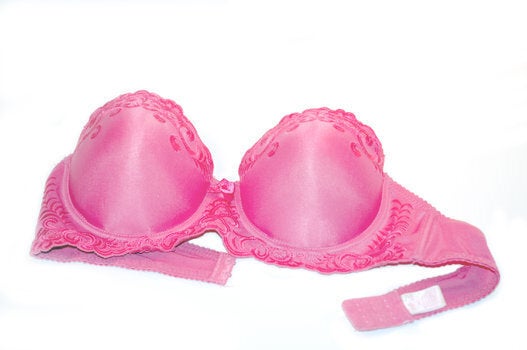 Bra Questions -- Answered!