Canada's first female-owned boxing club is inviting Justin Trudeau to the ring.
The Toronto Newsgirls Boxing Club — which made headlines when members planned to protest a sexist event by a "professional" pick-up artist with their gloves on — has offered free classes to female and transgender survivors of violence for 10 years. Now they'd like the prime minister's help in spreading the word.
"We know that you fight against injustice. So do we," one voice says in a video produced by the club. "In true boxing fashion, we are calling you out."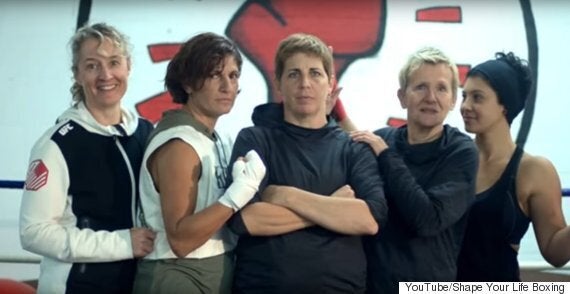 The boxers want Trudeau at the gym on Nov. 25, the United Nations' International Day for the Elimination of Violence Against Women.
It's also the day that "bigwigs" from Health Canada will be at Newsgirls to announce new funding for its groundbreaking program, Shape your Life, said the gym's owner Savoy Howe. The program offers free classes to female and transgender survivors of domestic violence.
"It's an interesting kind of contradiction. People think, 'Boxing? What do you mean boxing for survivors of violence?'" Howe said. "But we've been doing it for 10 years and the success rate is through the roof, so it's a no-brainer for us."
"Women are way stronger than we've been taught."
Shape Your Life gives participants a free, supportive environment to express their rage — something that women aren't usually encouraged to do.
"Women are way stronger than we've been taught," she said. "All it takes is proper technique, positive reinforcement, and a heavy bag."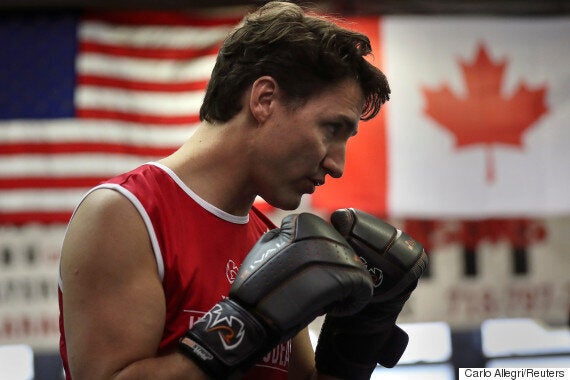 The program is specifically tailored to survivors of violence, so the women don't box in a traditional sense. They work out, hit bags, and never raise their fists to each other.
"Boxing really helps people get their bodies back under their own control," said Cathy van Ingen, a Brock University kinesiologist who co-founded the program with Howe. "The fact that they're all there because they've experienced violence is unspoken but understood."
Trudeau's support would "just make sense," she explained. "He is so openly committed to gender equity… and he's a boxer. It's a simple connection."
His presence at the gym would help educate Canadians about the reality of violence against women, Howe added. Half of all women in Canada will experience physical or sexual violence in their lifetime, according to the Canadian Women's Foundation. Every six days a Canadian woman is killed by her intimate partner.
"It would certainly make the world pay attention," said Howe.