Gigi Hadid may have a good rapport with Tommy Hilfiger, but her partnership and modelling career with the American designer almost didn't happen.
In an interview with Yahoo! Style's Joe Zee, Hilfiger revealed the 21-year-old supermodel almost wasn't cast in his fall 2015 New York Fashion Week because she didn't exactly fit the body criteria.
"Our casting director said, 'She doesn't really fit because you know she's not quite as tall as the other girls, she's not quite as thin,'" the 65-year-old designer told Zee.
Their solution? To have Gigi wear an oversized poncho.
"It covered a lot of her body unfortunately, but it received millions of hits," Hilfiger recalled. "So, I said, 'You know, why don't we ask her to design a line with us?'" And thus began the design collaboration with Tommy and Gigi.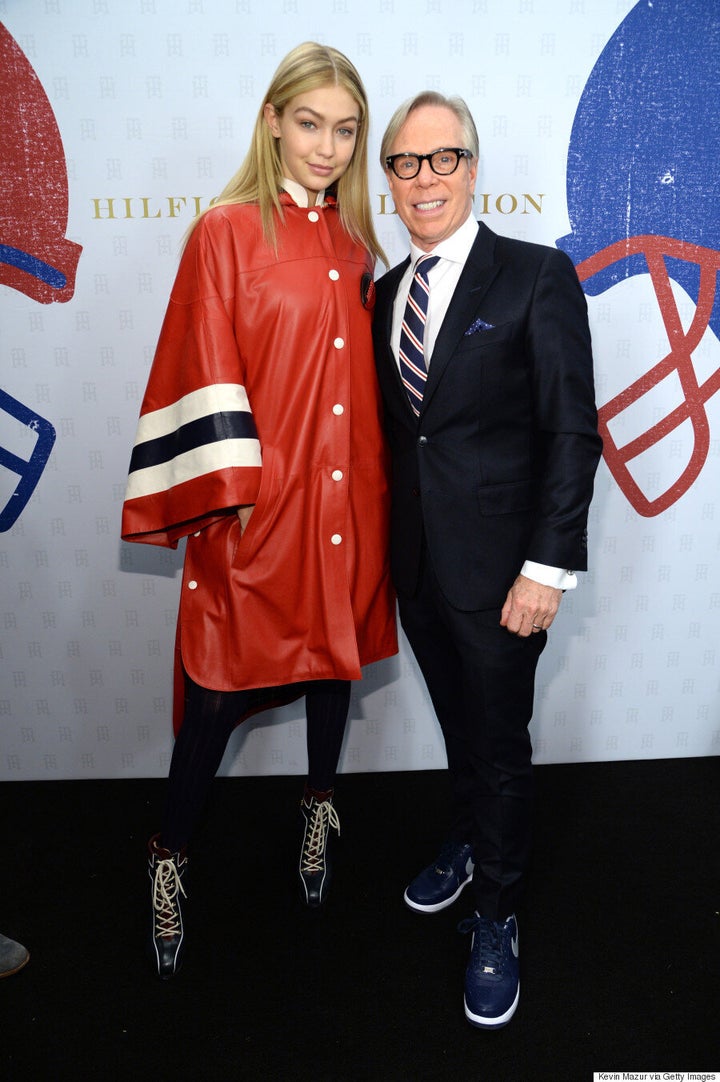 Hadid also recently posed for in lingerie for Tommy Hilfiger, so obviously her body is "suitable" to their standards now.
But covering up the young model's healthy, fit body in the first place is definitely problematic. As Fashionista notes, "If the 'solution' to a body like Hadid's is to cover it up with a poncho, what about the other 98 percent of women who want to wear fashion?"
We foresee a lot of backlash coming from this...
UPDATE - Nov. 3, 2016: Tommy Hilfiger has released the following statement:
"Gigi is truly the definition of a 'Tommy Girl' — her magnetic personality is bright, confident and always optimistic. I've known her for many years, and am extremely proud to have her as the ambassador of my brand and as a collaborator of our collections. Any statement to the contrary is completely false. The headline from the interview with Yahoo was misleading and has since been corrected."