With numerous reports claiming Prince Harry courted actress Meghan Markle for weeks via text after they met in May, it's safe to say the "Suits" star is one lucky lady. Something the 35-year-old American admits herself.
In her first interview following the revelation of her top secret relationship, Markle told the Vancouver Sun, "My cup runneth over and I'm the luckiest girl in the world!"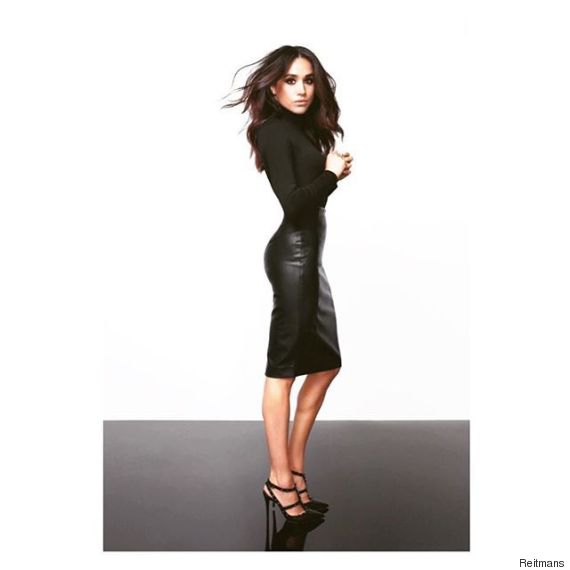 Actress Meghan Markle modelling her new MM x Reitmans fashion line.
Of course, Markle didn't talk about the prince or her new relationship directly. Instead, the stunning brunette, who lives in Toronto, talked about her new fashion line for Reitmans, spending time with her family during the holidays, travelling to India in January for humanitarian work with World Vision and then returning to the set of "Suits" next March.
While neither Markle nor the Prince have addressed the reports surrounding their relationship, a friend of the Prince confirmed the relationship to People magazine on Monday. On the same day, Markle teasingly shared an Instagram image of two cuddling bananas with the simple caption "sleep tight xx."
While many speculate the image was a message for the prince (who is said be following the actress under a private account) the Daily Mail reports the 32-year-old royal is still in Toronto with his lady love.
Also on HuffPost