Black Friday just doesn't invite a stampede of shoppers in Canada like it does in the U.S.
That much is clear from a survey by RedFlagDeals.com, showing that Canadians are souring on the shopping event, which takes place this year on Nov. 25, on the U.S. Thanksgiving weekend.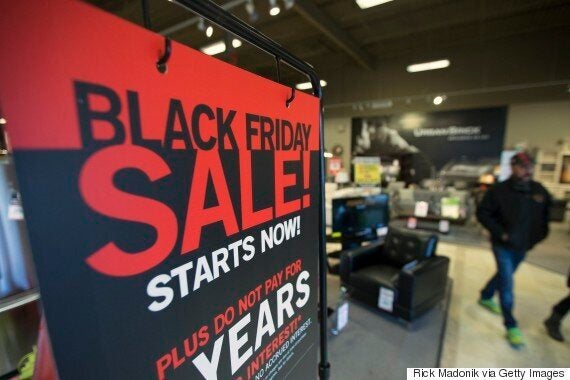 It was only two years ago that 33 per cent of Canadians said they could find the best savings on Black Friday — just as many people said the same of Boxing Day, according to a survey by Accenture.
That's changed this year. Only 27 per cent of Canadians think they can enjoy the best deals on Black Friday, compared to 41 per cent who prefer Boxing Day, said a survey by RedFlagDeals.com.
The survey also indicated that fewer Canadians plan on cross-border shopping for Black Friday this year than last — although that might have less to do with the shopping event than the fact that the loonie is slumping against the U.S. greenback.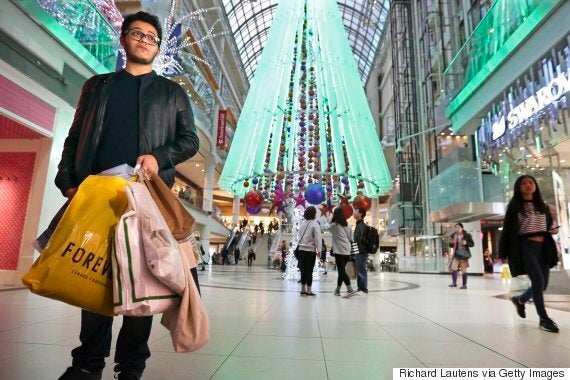 But overall, Black Friday just hasn't caught on with Canadians because there are so many other shopping days throughout the year, Jeff Novak, brand director at RedFlagDeals.com, told The Huffington Post Canada.
He cited shopping events such as Black Friday Month, Black Friday in July and Amazon Prime Day, which he said have effectively diluted Black Friday's appeal for Canadians.
That, and Canadians have been disappointed with the deals in stores, Novak added.
"There have been some really good deals but as a general rule the deals maybe weren't as good as the hype that was surrounding [Black Friday]," he said.
It came at a time when Canadians were doing much more cross-border shopping, and malls in the Great White North were looking to keep that money at home, Novak said.
That's not exactly incentive for Canadians to pour across the border and enjoy good deals down south.
"It could be quite appealing for Americans to come over."
But it does present an opportunity for Canadian retailers to draw Americans north in search of bargains, Novak said. After all, they have the weekend off.
"A lot of people will celebrate Thanksgiving, and maybe make a weekend out of it to come across the border to shop in Canada," Novak said.
"Right away, you come here, and your'e knocking 35 per cent off whatever your'e buying. If you add that to the deals Canadian retailers will have on for Black Friday, it could be quite appealing for Americans to come over."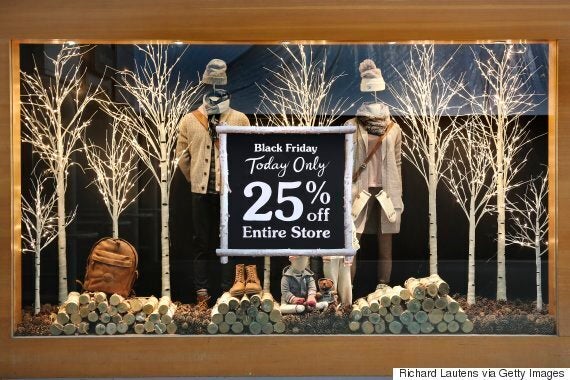 But drawing those customers will require some ingenuity on the part of Canadian retailers, he added.
Shoppers won't, for example, be attracted to items being sold for 10 per cent off, with Black Friday deals have seen products go for as much as 50 per cent off.
"They really have to be aggressive with their pricing and their deals" if they want Canadians to stay — and Americans to come over.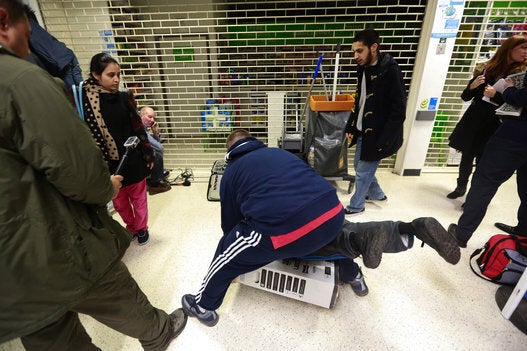 Bloomberg via Getty Images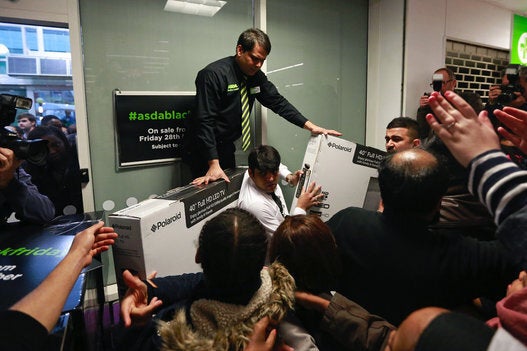 Bloomberg via Getty Images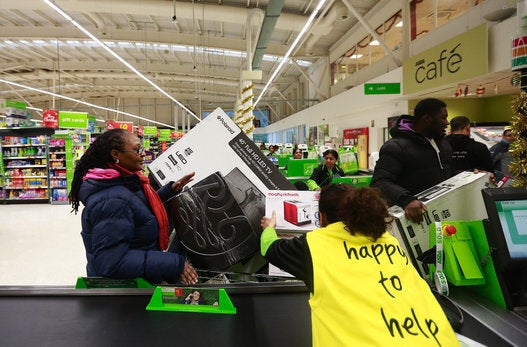 Bloomberg via Getty Images
Bloomberg via Getty Images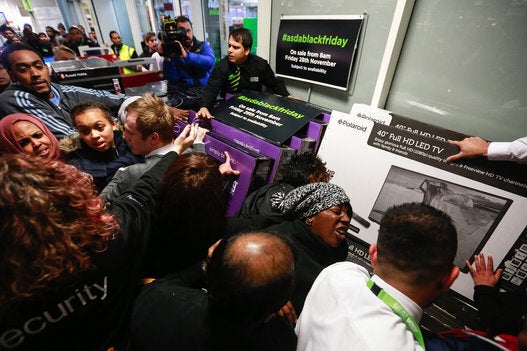 Bloomberg via Getty Images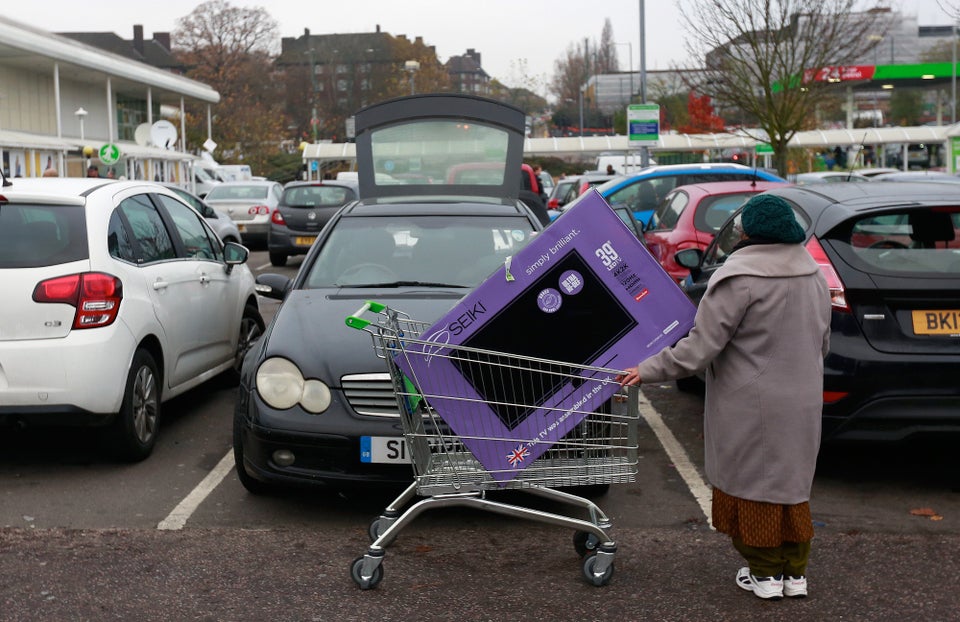 Bloomberg via Getty Images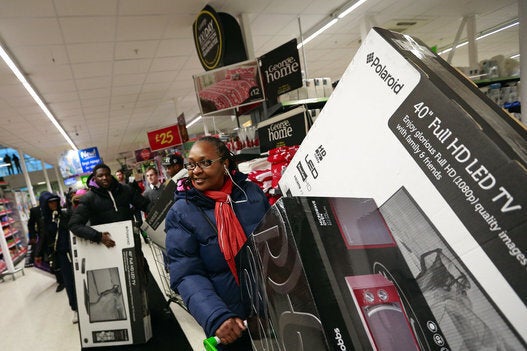 Bloomberg via Getty Images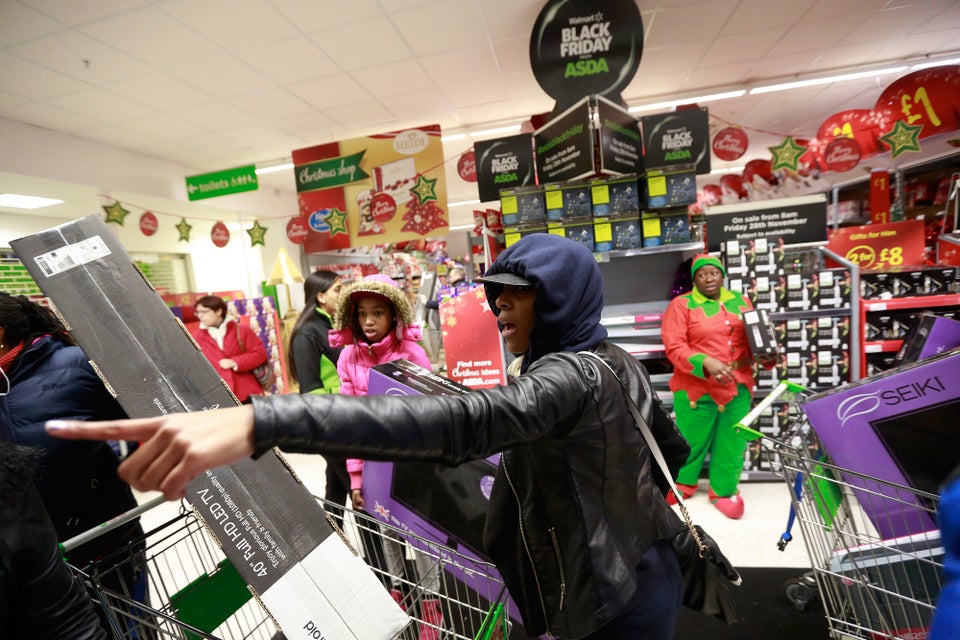 Bloomberg via Getty Images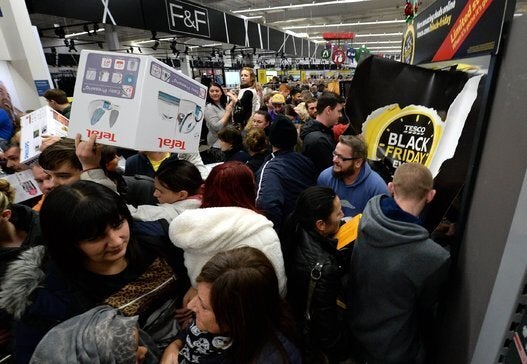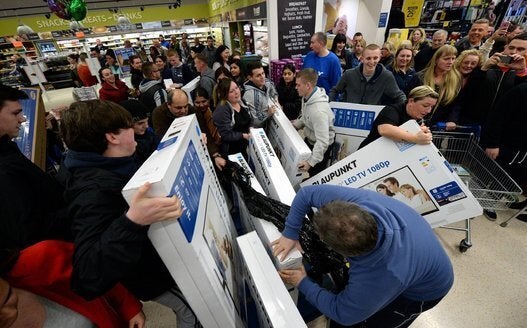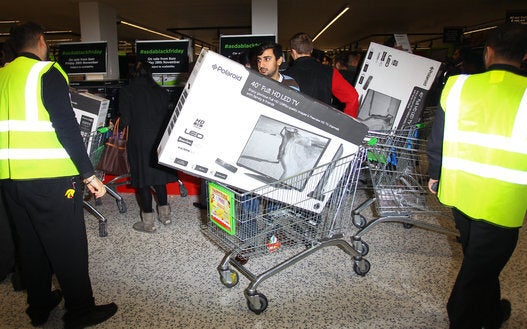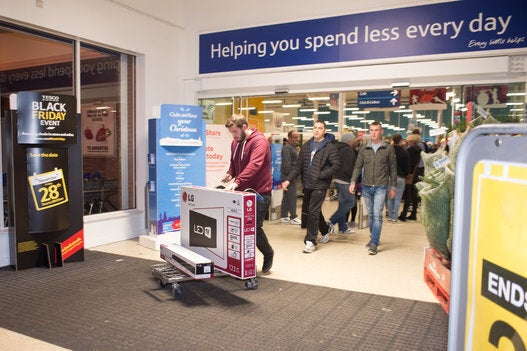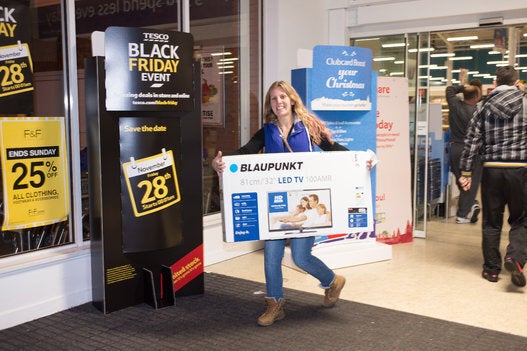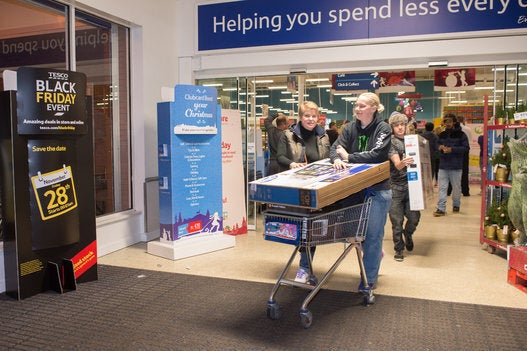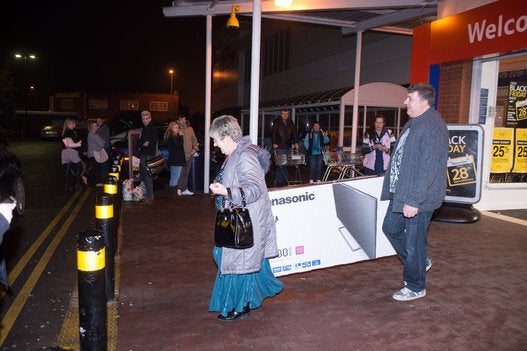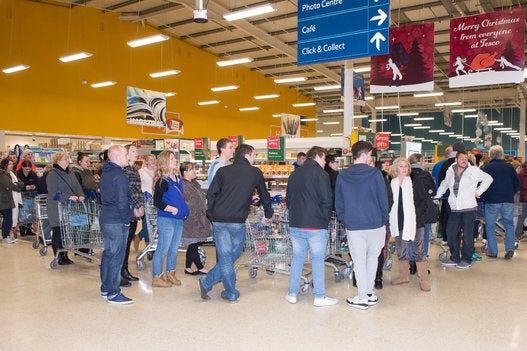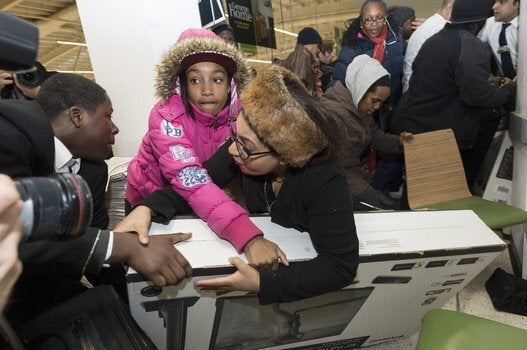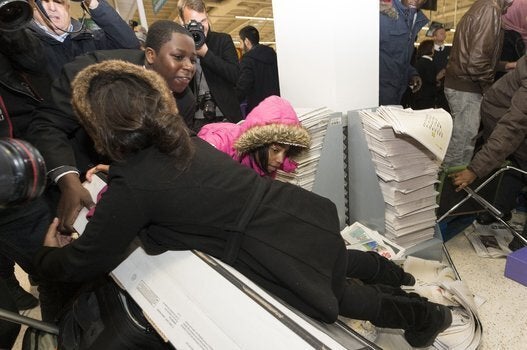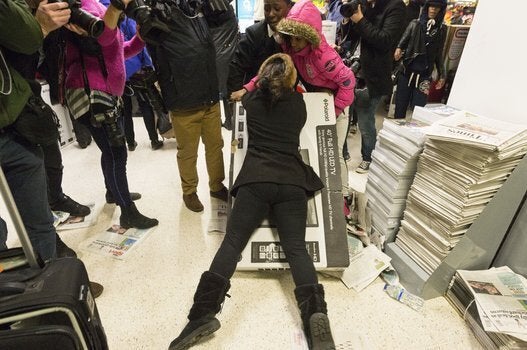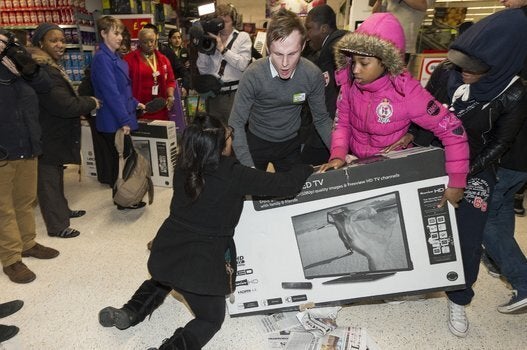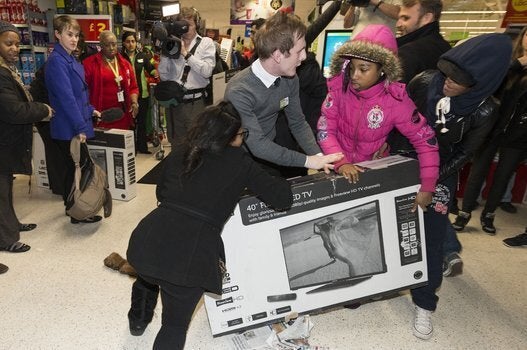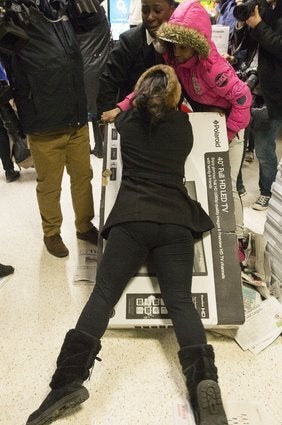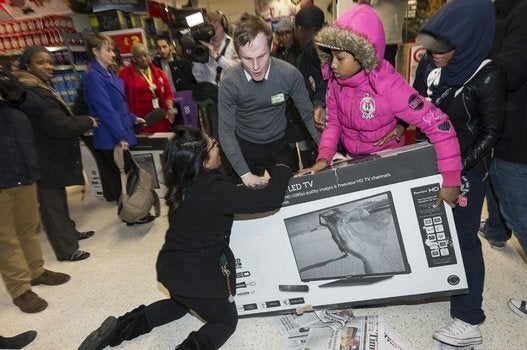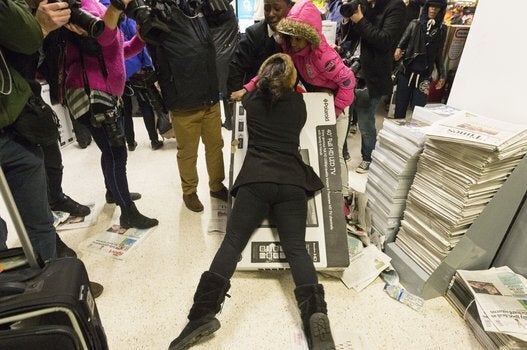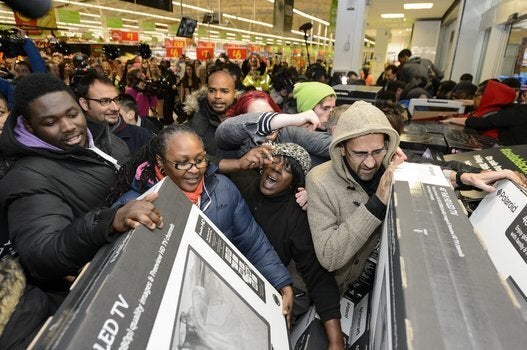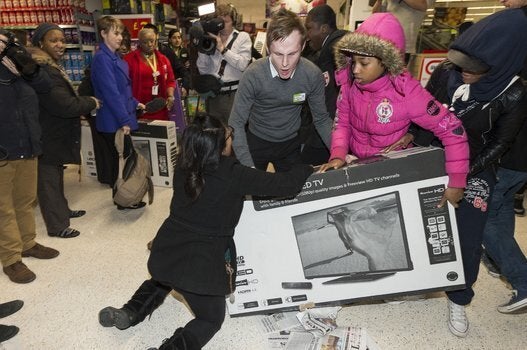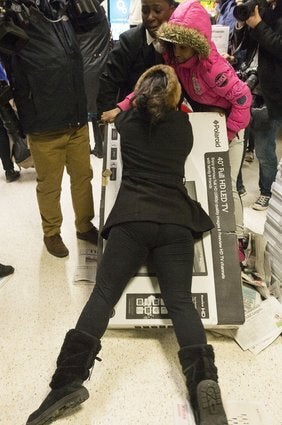 Black Friday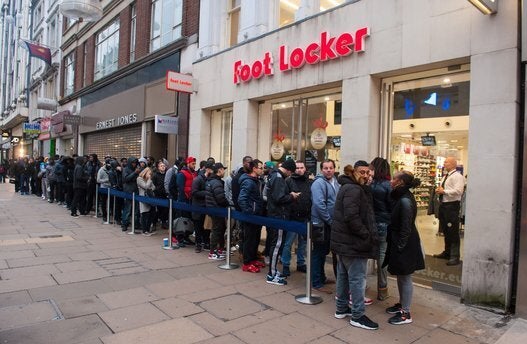 Black Friday