It was one of the most talked about performances of 2016: Beyoncé and the Dixie Chicks teamed up at the 2016 CMAs on Nov. 2 to perform "Daddy Lessons" from Bey's hit album, "Lemonade."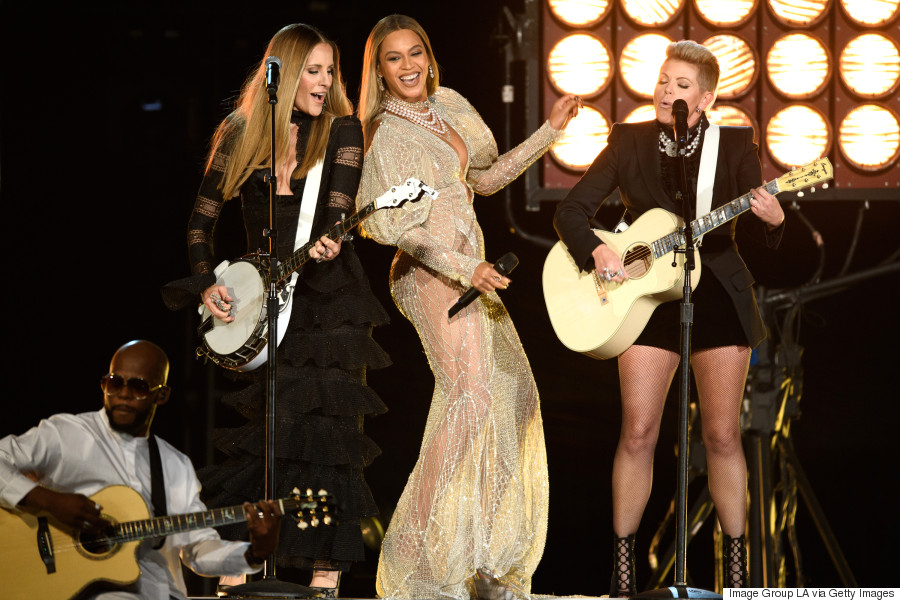 However, people soon noticed that the show-stopping performance was removed from the CMA website and their social media accounts.
.@CountryMusic, why did you delete your tweets referring to @Beyonce's performance at the #CMAawards50?

— deray mckesson (@deray) November 3, 2016
On Thursday, the CMAs regrammed one of Beyoncé's Instagram photos from the show — the only nod of acknowledgement from the CMAs that the performance took place.
The speculation was that the CMAs removed any mention of Beyoncé because some country music fans were tweeting racist comments, angry with the fact that she was invited to perform.
As TMZ reported, one Twitter user wrote, "That's right folks. Beyonce performed at the CMAs last night & is on a mission to take country music away from us, hardworking white people!" Another tweeted, "What place does @Beyonce who vilifies police officers who keep us safe have to do with #CMAawards50?"
According to The Hollywood Reporter, the Dixie Chicks didn't come away unscathed either. Critics were also displeased that the country trio, who in the past spoke out about George W. Bush and the war in Iraq, were performing.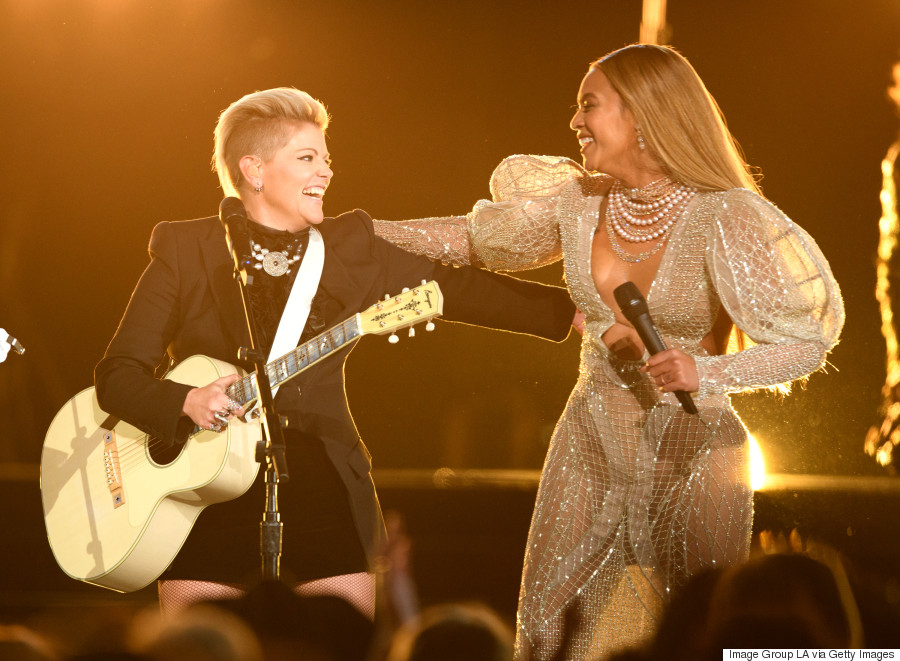 However, the CMAs released a statement saying they didn't in fact delete all mentions of Bey and the Dixie Chicks from their site and social media accounts.
"CMA has not erased any mentions of Beyoncé's performance on the CMA Awards. In advance of the broadcast, CMA removed a five-second promotional clip from ABC.com and CMA's Facebook page. The promo was unapproved and CMA removed it prior to the broadcast. Beyoncé's performance with Dixie Chicks was a highlight of the evening and we are continuing to share the amazing full-length performance clip via our official social channels."
On Thursday, the Dixie Chicks' Twitter account retweeted messages of support.
So, @dixiechicks make a massive comeback with @Beyonce last night & @CountryMusic tries to cover it up? https://t.co/kDlgbMGdJz #CMAawards50

— Big D (@BigDradio) November 3, 2016
@dixiechicks Ain't nobody got time for shitty haters, my time is too precious and I do prefer spend it listening to this masterpiece. ❤ pic.twitter.com/1YxaL6EJya

— Sara Pinheiro (@MsSaraPinheiro) November 3, 2016
They then tweeted a message about the alleged removal with a link to their studio recording of "Daddy Lessons" featuring Queen Bey.
If we all turn this up really loud, together we can drown out the hate. https://t.co/PWJcDeNmuR

— Dixie Chicks (@dixiechicks) November 3, 2016
Dixie Chicks lead singer Natalie Maines also tweeted her thoughts about her and Beyonce's alleged erasure.
Hey everybody!The CMA's just called and asked us to co-host next year's show with Beyoncé.Unfortunately I've got a thing that night so, no.

— Natalie Maines (@1NatalieMaines) November 3, 2016
"You know you dat Bitch when you cause all this conversation. Always stay gracious best revenge is your paper." #Bey #Slay

— Natalie Maines (@1NatalieMaines) November 3, 2016
So far, Bey has remained silent on the matter.
Check out their full performance below:
Also on HuffPost