It's the end of an era for fans of "Corner Gas."
The set for the popular Canadian series, filmed in Rouleau, Sask., was dismantled on Friday.
The show used the iconic gas station for six seasons, becoming such a landmark in Canadian television that the demolition apparently necessitated a press release.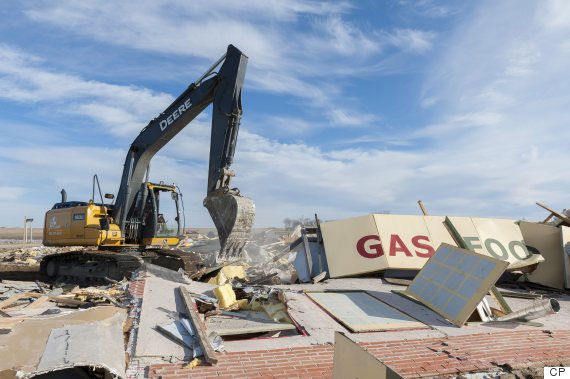 The "Corner Gas" set in Rouleau, Sask. was demolished on Friday. (Photo: The Canadian Press)
The station had fallen into disrepair over the past few years, according to The Canadian Press. The town couldn't find an affordable way to maintain it, so down it went.
Luckily, a part of the show will live on.
Well, we knew this day would come. The old #CornerGas station set has to finally come down. But, GOOD NEWS... >> https://t.co/dmDiNvjICT pic.twitter.com/NfPK2nCsPn

— Brent Butt (@BrentButt) November 4, 2016
The yellow, green, and red sign in front of the station will have a new home at the Western Development Museum in nearby Moose Jaw, and the town is working on a walking tour that will let fans see some of the other sites.
With files from The Canadian Press
Also on HuffPost
The Best Films And TV Shows Of 2016