Days after a Montreal, Que. restaurant tried to stop a trans woman from using the washroom, staff says that trans customers are welcome. But there's a catch.
It all started when Estelle Davis went to New System Bar-B-Q on Nov. 1, a chicken and pizza Greek restaurant in Montreal's Saint-Henri neighbourhood.
While trying to use the women's washroom, staff told her she was making the wrong choice. Davis tells CBC that staff said she was a man, and that men weren't allowed in there.
"I looked back at her [the staff member] and said, 'That's perfect cause I'm a woman, so I'm going to go use the washroom,'" said Davis.
Davis called it a "complete denial of my person," and is asking for an apology.
Following the confrontation, protests formed outside of New System Bar-B-Q.
In an interview today with The Huffington Post Canada, manager Diane Brunette says that it was not the staff's intention to do wrong and states that the staff member in question has written an apology.
However, the restaurant will not be making one.
"Sorry if that frustrate him," Brunette says, misgendering Davis. "Nothing was marked on her that she was a woman. We're a restaurant, you have to understand if she [the staff member] saw a man dressed as a lady ... anyone can go inside, women will scream."
When asked if transgender people would be allowed to be customers or use the restaurant's washrooms, Brunette says yes, but only if trans customers warn them about using the facilities beforehand.
"Yes, they're [transgender customers are] allowed to go. She [Davis] got served like everybody before," Brunette says. "It's just the way she looks. Nobody tells us. They're allowed to come here, for the bathroom, if they let us know, we'll warn the ladies ... say 'There's a person there [in the washroom] that don't look how she's supposed to be looking."
New System Bar-B-Q's bathroom policies don't match what the majority of Canadians believe.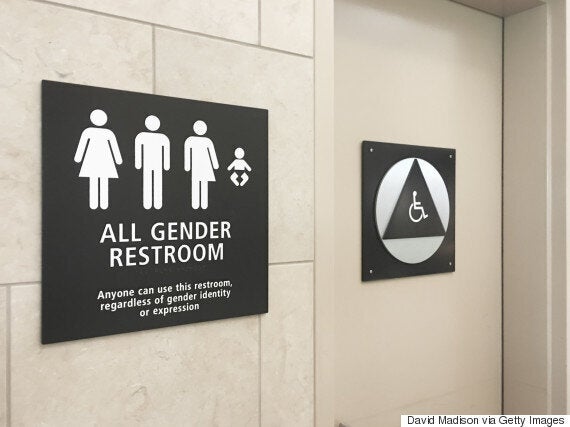 An Angus-Reid poll from September reported that 60 per cent of Canadians think trans people can use whichever washroom they feel comfortable with.
Across the country, some trans people have been banned from choosing the bathrooms they prefer.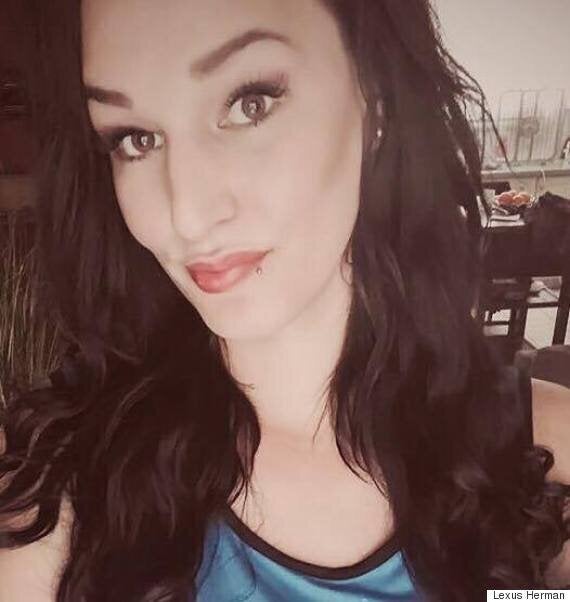 Photo courtesy of Lexus Herman.
Lexus Herman, a 26-year-old trans woman, was asked to leave the women's washroom in a Saskatchewan casino twice. The first ban happened four years ago, and the second one occurred in September. During the latest incident, she told CBC that a casino employee had tried to peep on her.
"I could see her eyes through the peek of the stall and she [the staff member] was staring, like, trying to look at me — how I was peeing," Herman says.
A bar in Calgary banned 21-year-old trans woman named River Rising from using their women's washroom in early July. Management then posted a sign that demanded patrons use the washrooms appropriate to their birth gender, which they later removed. The bar owner explained in a Facebook post that the sign was initially put up to ward off drunk cisgender men from bothering female customers in the women's washroom. In response to backlash, the owner stated a gender-neutral washroom would be opened in the tavern.
An eight-year-old girl in Manitoba wasn't allowed to use the girls' washrooms in her school in 2014. After an angry parent complained, Isabella Burgos—who had been using both girls' and a gender-neutral washroom without issues— was forced to use only the gender-neutral facilities. CTV News reports the angry parent began to harass Burgos after she made the switch to gender-neutral facilities, according to Burgos' parents.
There have been no reports of transgender people assaulting or harassing people in bathrooms. Conversely, Slate reports a survey of sexual assaults in bathrooms showed that all perpetrators were cisgender men.
Brae Carnes, a trans woman from Victoria, B.C. posed in men's washrooms to protest amendments to Bill C-279 last year.
The proposed bill would have banned trans people from using gender-specific public restrooms. Bill C-16, which includes gender identity and expression as prohibited grounds for discrimination to the Canadian Human Rights Act , does not include those provisions.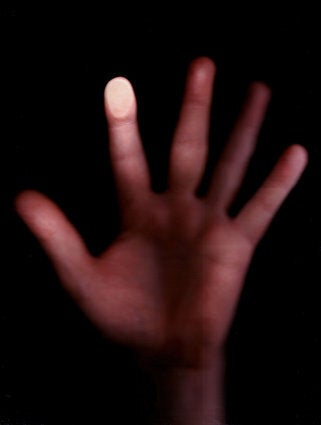 What to do if your friend has come out as transgender