It should have been a fresh start.
After years of hauling water from a basic standpipe to their homes, and years of campaigning for better services, Island Lake finally got running water in 2014.
The federal government paid to outfit about 800 homes in the Manitoba region with indoor plumbing. Before that, the vast majority had no plumbing systems at all.
Just two years later, researchers have found "alarmingly" high levels of fecal bacteria and E. coli in one area of the region's water. The quality is "far below the standard what would be expected of a developed country like Canada, even for small communities," according to the University of Manitoba study published last month.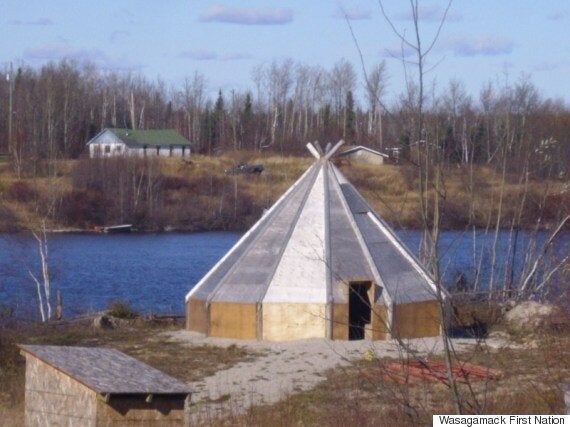 Island Lake is a community of four Manitoba First Nations. (Photo: Wasagamack First Nation)
"I would be concerned if my family drank that water," one of the report's authors, Annemieke Farenhorst, told The Huffington Post Canada in an interview. "The Canadian guidelines say there shouldn't be any E. coli in the water at all. It should be zero."
Home to more than 4,000 people, Island Lake is a fly-in community made up of four First Nations. People have been concerned about the drinking water for years, Farenhorst said, and many don't trust that it's safe.
You can hardly blame them. Drinking water on some reservations is notoriously inadequate — the United Nations has chastised Canada for failing to provide such a basic necessity.
Last week, interview requests to the federal government were re-directed from Aboriginal Affairs to Health Canada. Despite assurances, a senior media relations advisor has still not replied to queries for comment.
UPDATE - Nov. 6, 2016: HuffPost's interview request was re-re-directed from Health Canada back to Aboriginal Affairs, which sent a statement.
"Working with First Nations and other partners to support their efforts to ensure clean drinking water and end all long-term DWAs (drinking water advisories) affecting public systems on reserves in five years is a key priority of the Government of Canada," it said, pointing out that the 2016 budget allocates $1.8 billion over five years to First Nation communities to "improve on-reserve water and wastewater infrastructure, ensure proper facility operation and maintenance, and strengthen capacity by enhancing the training of water system operators."
The statement did not directly address queries about communities with unsafe water, yet no DWAs.
"I would be concerned if my family drank that water."
Currently, 132 boil water advisories are in effect for First Nations across the country. But it can be a misleading statistic. None of the nations of Island Lake are on that list — even though the water is questionable, and boiling would make it safer, Farenhorst said.
Many other reserves are in that situation.
Problem is in the delivery
In the community that was studied, water is actually clean when it leaves the treatment plant — but only 300 homes have pipes that are directly connected to the plant. The rest of the community relies on underground cisterns — which Farenhorst described as "very, very old" and prone to cracking.
Others still have no plumbing at all, so people are still filling buckets at a standpipe or lake and carrying water home.
"When you go camping... you do that for two weeks," Farenhorst said. "But people there do that every day for their whole lives."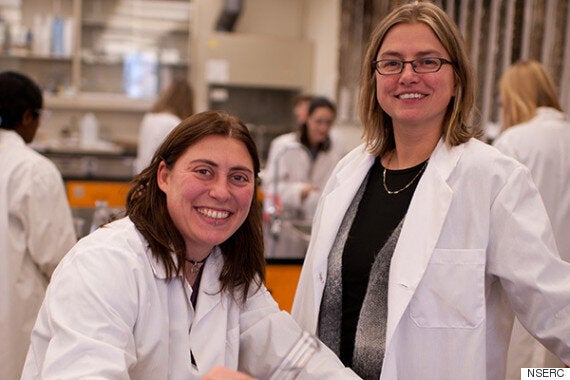 University of Manitoba researcher Annemieke Farenhorst (right) found 'alarming' contamination in the drinking water of Island Lake, a First Nation in Manitoba. (Photo: NSERC)
The situation in Island Lake is not uncommon. Only 51 per cent of homes on First Nations in Manitoba have piped water, Farenhorst said. Another 31 per cent rely on cisterns, while the rest use wells or have no running water at all.
The nation that Farenhorst studied relies on a single truck to deliver water from the treatment plant to homes and holding tanks. The truck is rarely cleaned because it's constantly in use, she said.
"It has taken way too long in Canada."
A solution could be as simple as an extra delivery trucks or replacing underground cisterns with above ground tanks, which are less prone to decay, Farenhorst explained.
"It has taken way too long in Canada," she said.
"You read in the newspaper that some countries want to put people on Mars… Well, if we think that's possible, why is it not possible to provide people in Canada with clean drinking water?"
CORRECTION - Oct. 30, 2016: A previous version of this article incorrectly stated that all four nations of Island Lake rely on a single water truck.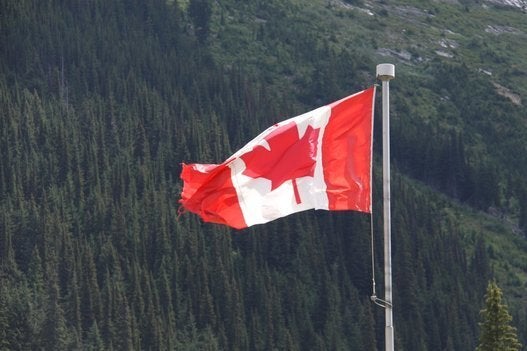 11 Facts About Canada's First Nations