Soaring house prices in some Canadian cities have homeowners feeling like they've won a jackpot.
But the flipside of rising home equity is that many people simply can't afford to buy a place.
Housing affordability in Canada has seen its worst decline in 16 years, falling for five straight quarters, National Bank Financial said in a recent report.
And that's before the federal Liberals' tougher new mortgage rules took effect, instituting a "stress test" for borrowers of Canada's most common type of mortgage, the five-year fixed-rate.
The portion of an average income needed to make a monthly payment on a representative home rose to 35.6 per cent in the third quarter of this year, compared to 32.4 per cent a year earlier.
Things are much, much worse in Toronto and Vancouver.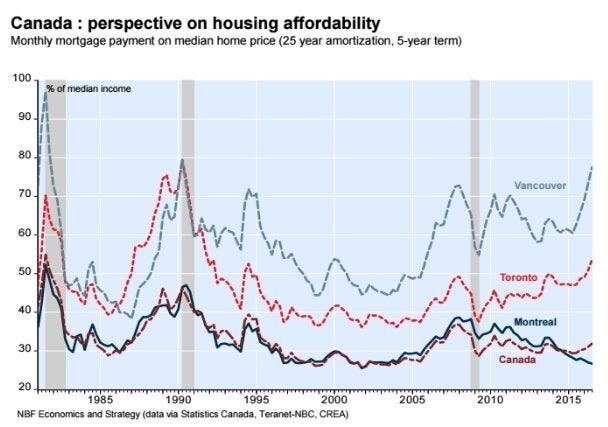 It now takes 77.5 per cent of an average income to make a monthly payment on a median home in Vancouver. Just a year ago, it required 62.8 per cent. In Toronto, it takes 53.5 per cent of an average income today, compared to 47.2 per cent a year ago.
"This state of affairs, together with various measures adopted to cool the market, leads us to see current prices as unsustainable," NBF economists Matthieu Arseneau and Kyle Dahms wrote.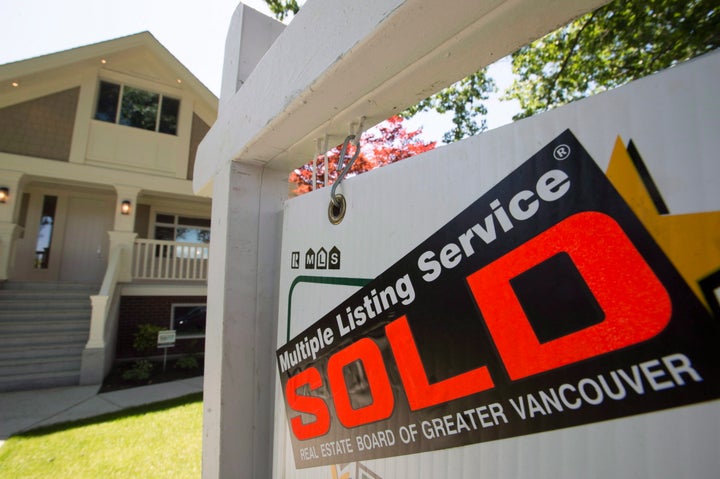 Dan Barnabic, author of the "Condo Bible for Canadians," warned recently that if house prices continue to spiral out of control, "many of us would likely be forced to become renters."
He urged the government to institute an outright ban on foreign buyers of residential real estate, and called for government-owned lands to be released to developers so that more affordable mid-rise homes could be built.
Toronto, Vancouver 'more vulnerable' after mortgage rule changes
Arseneau and Dahms say the federal Liberals' changes to mortgage rules — particularly the increase in down payments for insured mortgages, announced last year — further deteriorate affordability in Toronto and Vancouver.
"Moreover, markets where homebuyers are more heavily indebted are more vulnerable, since mortgagers must now qualify at the posted rate [about two percentage points higher than offered rates] to be eligible for an insured mortgage," they noted.
But some economists predict the new mortgage rules the federal Liberals announced last month could cause house prices to decline. If that were to happen, it would help with affordability, and would help to slow rising household debt loads as well.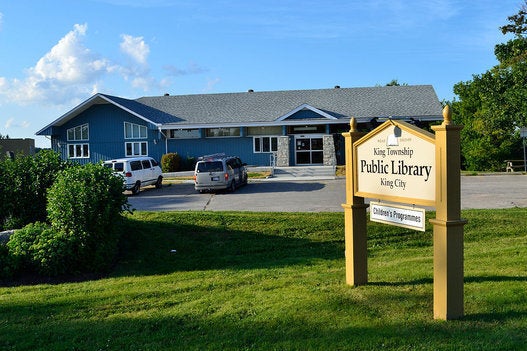 Greater Toronto's Craziest House Price Jumps