For many moms in North America, incontinence of varying degrees is simply our reality. Post pregnancy, we pee a little when we laugh, when we sneeze and pretty much whenever we take part in a jarring activity (hello, jogging). We've largely accepted our fate and rely on liners or incontinence pads to avoid embarrassing situations.
But a recent post in The Guardian revealed that we don't have to live this way. In fact, women in France largely don't suffer from incontinence like their North American sisters.
What is their miracle cure? French women are prescribed physio for their pelvic floor post-childbirth.
According to Baby Center: "Normally, your nerves, ligaments, and pelvic floor muscles work together to support your bladder and keep the urethra closed so urine doesn't leak out. Overstretching or injury to these areas during pregnancy or childbirth can cause them to stop working properly."
The Canadian Continence Foundation says about "3.3 million Canadians — nearly 10 per cent of the population — experience some form of urinary incontinence." However, we don't talk about it. And women with stress incontinence largely don't seek treatment.
"Shame and embarrassment are the key deterrents of seeking help," says the foundation. "In fact, more than half of women with [stress urinary incontinence] do not seek help from a healthcare professional." And this can result in "embarrassment, psychological distress, social isolation and loneliness."
She says, "At each of my eight-week checks following the birth of my children I have been prescribed 20 sessions of physio to 're-educate' my pelvic floor."
Harvey describes these sessions in humorous detail. And after just a couple of sessions of the first stage of her treatment, she noticed a difference. "I no longer felt the worrying bounce of a threatened prolapse when I went jogging; I developed a cold and hacked to my heart's content without fear of urinary feedback."
The second stage involved electrical stimulation of the pelvic floor. And following her treatment: "while my stomach might have seen better days, my pelvic floor is as reliable as a Dyson."
According to The Canadian Continence Foundation these therapies are also available in Canada. But the onus is on us to seek treatment.
"Be sure to talk to your doctor if you have this problem," suggests The College of Family Physicians of Canada. "If you hide your incontinence, you risk getting rashes, sores, and skin and urinary tract (bladder) infections. Also, you may find yourself avoiding social situations because of fears about your urine leaking and embarrassment."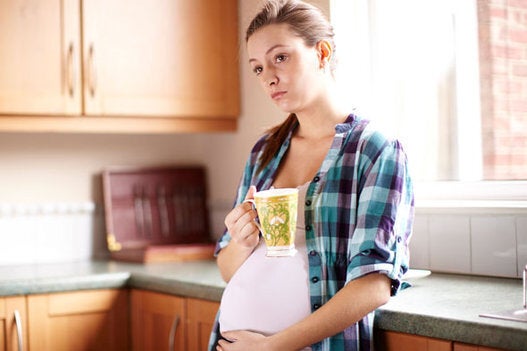 Pregnancy worries and words of comfort