Jennifer Aniston isn't holding anything back when it comes to people she says have shamed her.
"My marital status has been shamed; my divorce status was shamed; my lack of a mate had been shamed; my nipples have been shamed," the 47-year-old shared with the glossy. "It's like, why are we only looking at women through this particular lens of picking us apart? Why are we listening to it? I just thought: I have worked too hard in this life and this career to be whittled down to a sad, childless human."
But while the former "Friends" star isn't afraid to address the naysayers, don't think the negativity has any effect on her current marriage to fellow actor and screenwriter Justin Theroux, whom she gushed about in the interview.
"Why is he the right person for me? All I know is that I feel completely seen, and adored, in no matter what state," Aniston revealed. "There's no part of me that I don't feel comfortable showing, exposing. And it brings forth the best part of myself, because I care about him so much. And he's such a good person. It hurts me to think of anything hurting him."
Happier than ever at the 21st Annual Screen Actors Guild Awards (major props to Jen for the body chain)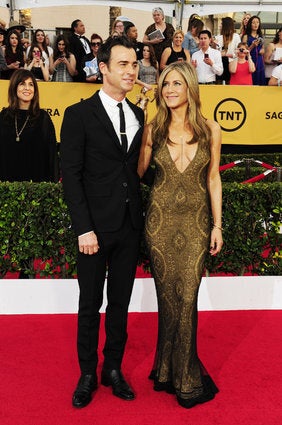 Amy Graves via Getty Images
Looking every inch the golden couple at this year's Oscars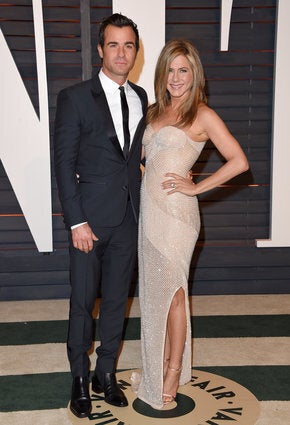 Axelle/Bauer-Griffin via Getty Images
Power dressing at the 20th Annual Critics' Choice Movie Awards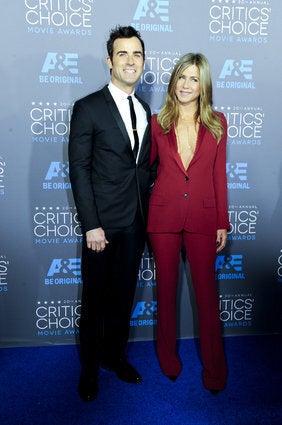 Amy Graves via Getty Images
The perfect black tie attires at the 2015 Golden Globe Awards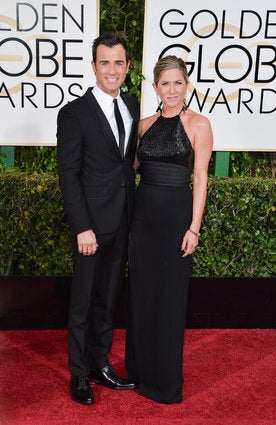 George Pimentel via Getty Images
Jen revives her 90s style with this chic up-do and cami dress at the Academy Of Motion Picture Arts And Sciences' Governors Awards last year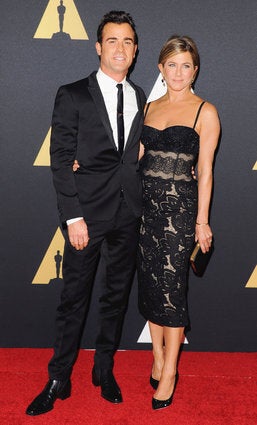 Jon Kopaloff via Getty Images