In a statement released today, Kensington Palace confirmed the relationship between Prince Harry and actress Meghan Markle. However, in doing so, the palace also pointed out the recent "wave of abuse" against the prince's new girlfriend.
According to an official statement released by the prince's secretary on Tuesday, the palace said the treatment of the 35-year-old American this past week had crossed the line.
"Some of this has been very public — the smear on the front page of a national newspaper; the racial undertones of comment pieces; and the outright sexism and racism of social media trolls and web article comments," the statement reads, regarding the treatment of Markle.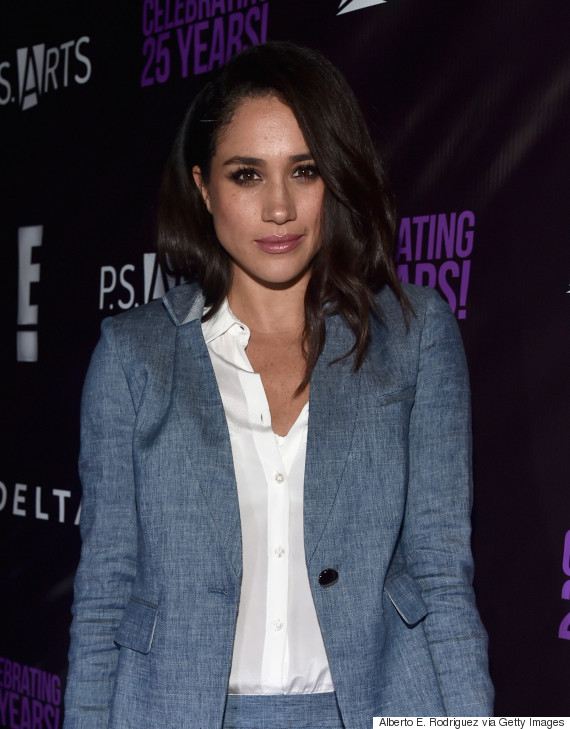 "Some of it has been hidden from the public — the nightly legal battles to keep defamatory stories out of papers; her mother having to struggle past photographers in order to get to her front door; the attempts of reporters and photographers to gain illegal entry to her home and the calls to police that followed; the substantial bribes offered by papers to her ex-boyfriend; the bombardment of nearly every friend, co-worker, and loved one in her life."
News of the rumoured relationship between the Toronto-based "Suits" actress and the 32-year-old prince first became public in late October.
The Sunday Express reported the two met during the launch of the countdown for the 2017 Invictus Games in Toronto in May.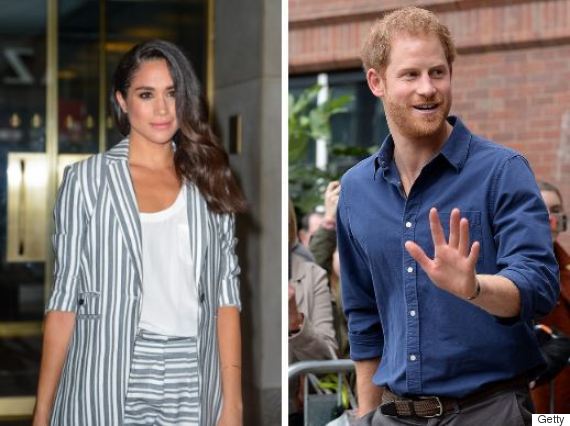 The statement continued:
"Prince Harry is worried about Ms. Markle's safety and is deeply disappointed that he has not been able to protect her."
Social media users were quick to point out the prince's (rare) stance on race and sexism, and how media coverage of Markle has had racist and sexist undertones in the past week.
Never had much interest in royalty. But big up Prince harry for standing up for his mixed race girlfriend.

— Arlene Dixon (@vivarlene) November 8, 2016
I may or may not be eye-balling Rachel Johnson for this little gem. "Thicken their blood with some rich and exotic DNA". EXOTIC. Kmt. pic.twitter.com/SEmCW9cVXF

— Charlene White (@CharleneWhite) November 8, 2016
Prince Harry having to confirm his relationship with Meghan Markle with a "Could you not be racist about this please?" press release. 2016. https://t.co/txIOImHbuL

— Carl Anka (@Ankaman616) November 8, 2016
So much respect #PrinceHarry the coolest royal gets better and better. Calling out the press for racism.

— anita rani (@itsanitarani) November 8, 2016
My favourite Prince Harry is a woke Prince Harry. Even the Royals are over racism, hear that Brexiteers! https://t.co/5hKIqwW7pH

— Coco Khan (@cocobyname) November 8, 2016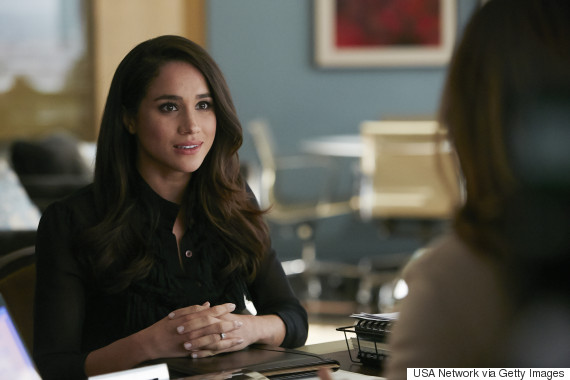 Since the news of their relationship was made public, some publications were quick to comment on Markle's half-black half-white identity.
Papers like the Daily Mail wrote how her "great-great-great grandfather was a slave," how Markle had "exotic DNA" and described the actress' black mother having "dreadlocks and a nose stud."
Several other headlines described Markle simply has "Harry's girlfriend," while the U.K.'s Sun ran a headline stating, "fancy a quick puck," (commenting on the star's "close friendship" with Canadian hockey player Michael Del Zotto).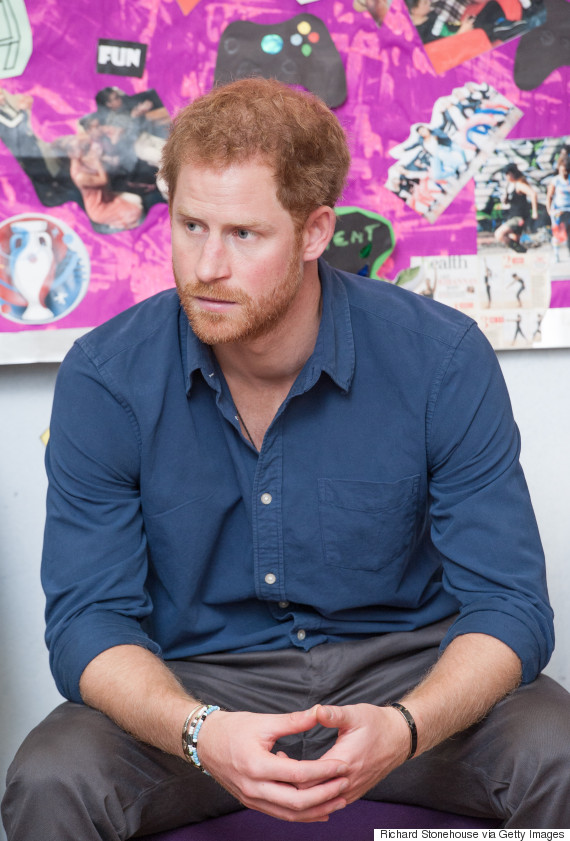 However, some Twitter users also brought up Prince Harry's racist controversies in the past.
Prince Harry publicly defended his biracial girlfriend from racist attacks. I was like "great", then I remembered him in that Nazi costume.

— Ferrari Sheppard (@stopbeingfamous) November 8, 2016
#PrinceHarry 7 years ago called a platoon member a Paki . Dressed up as a nazi for fun now is the voice condemning racism. Poor rich boy

— Marek Mika (@MarekmikaMarek) November 8, 2016
I mean... shouldn't he anyway? Shouldn't he regardless of the fact that he just so happens to be dating a black woman?

Anyways...🍷

— Jonathan Warner 🇩🇲 (@JonathanRomelle) November 8, 2016
Markle has yet to comment on her relationship with the prince.
Also on HuffPost