Rihanna just won the U.S. presidential election fashion game.
While in New York filming "Ocean Eight," the superstar singer was seen repping Trump-alleged Nasty Woman Hillary Clinton through her outfit yet again on Tuesday, election day in the U.S.
But to avoid a fashion repeat faux pas, Riri wore a shirt of herself wearing a shirt ... of Clinton's face.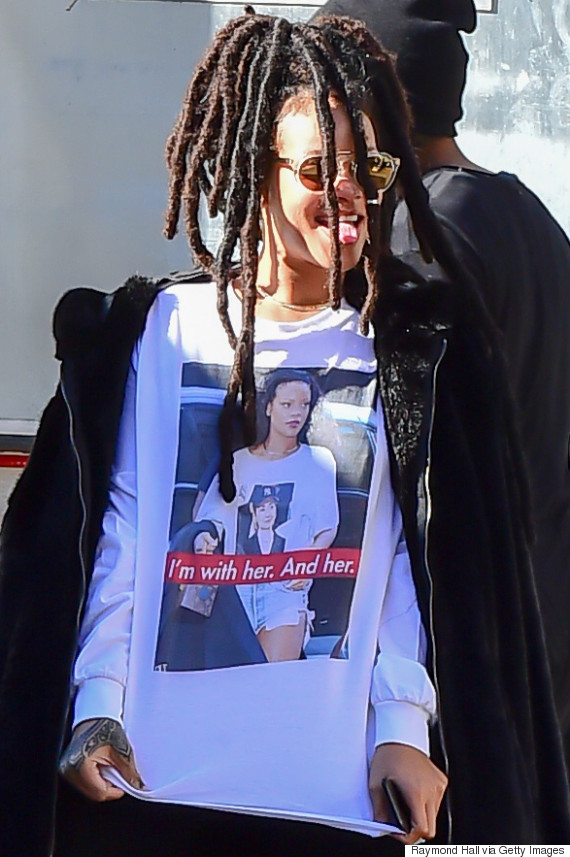 Rihanna arrived on 'Ocean's Eight' set on Tuesday wearing a Hillary Clinton t-shirt in New York City. (Photo: Raymond Hall/GC Images)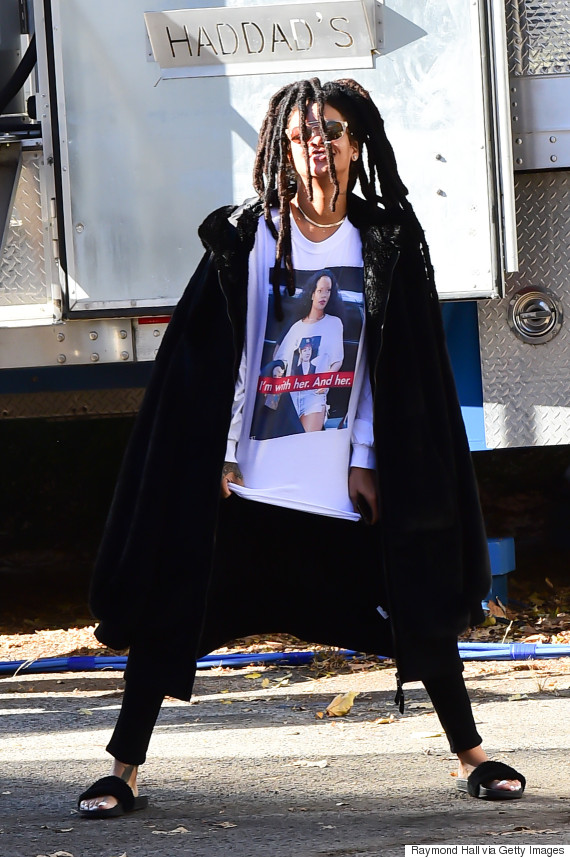 Rihanna spotted on 'Ocean's Eight' set in New York City. (Photo: Raymond Hall/GC Images)
The election inception pays homage to a top Rihanna wore in October.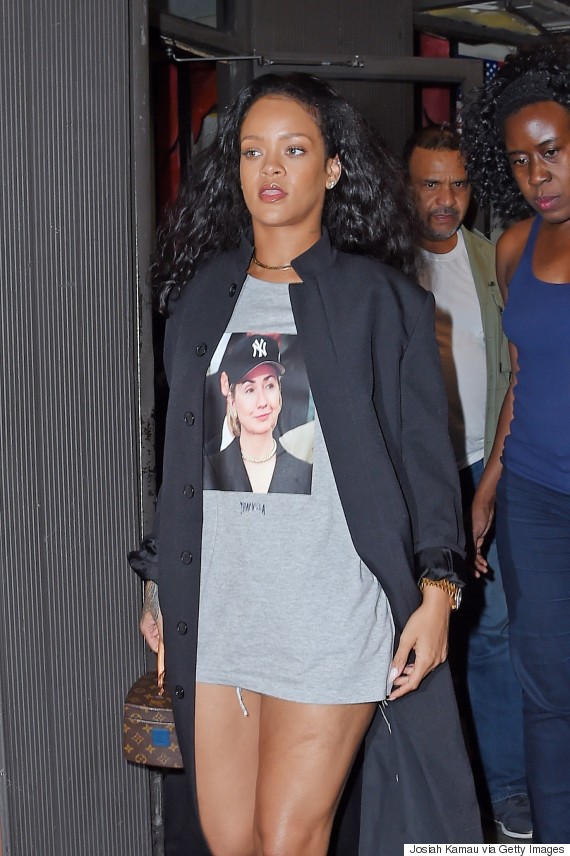 Rihanna leaves an office building in Times Square on October 19, 2016 in New York, New York. (Photo: Josiah Kamau/BuzzFoto via Getty Images)
The self-labelled Bad Gal can't vote because of her Barbados citizenship, but is using her star power to make sure her fans stuff ballots in favour of the Democratic presidential candidate.
Rihanna also told concertgoers in September they needed to exercise their civic duty for her.
"I can't vote ... so y'all need to vote for me," Rihanna told fans. "How many of you registered to vote?"
Rhenna telling the girls to vote, put her in office tbh pic.twitter.com/cz4QCDRvgZ

— emma (@robynsfenti) September 4, 2016
If you want to get in on the political shirt statement, you can steal Riri stealing her own look for $53 (CAD) from Based DTLA.
Follow Huffington Post Canada Style on Pinterest, Facebook and Twitter!
Also on HuffPost