As implausible as octuplets.
Donald Trump becoming president of the United States may join the long list of jokes from "The Simpsons" that actually came true.
In the episode, Bart sees 30 years into the future and America has a President Trump. Lisa ends up being elected right after him and has to clean up his mess.
"What we needed was for Lisa to have problems that were beyond her fixing, that everything went as bad as it possibly could, and that's why we had Trump be president before her," he said.
"It was a warning to America."
"It was pitched because it was consistent with the vision of America going insane."
The show's famous creator, Matt Groening, told the Guardian Trump was just "the most absurd placeholder joke name that we could think of at the time."
Watch the video above to see some examples of outrageous plots from the show that ended up coming true.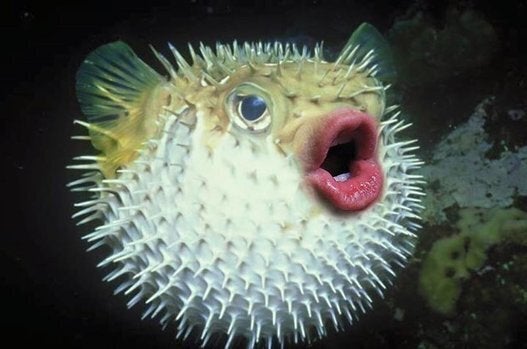 Donald Trump's mouth on puffer fish