Do you have nearly $60 million? We didn't think so.
If you do, we're sorry to cause offense — please take a look at this Vancouver penthouse.
The $58.9-million, more than 8,000-square-foot suite at Three Harbour Green is the largest penthouse in the Coal Harbour neighbourhood, according to the listing.
The condo has a seven-car private garage, two rooftop terraces, four bedrooms and five bathrooms.
The prospective owner will also enjoy a 360-degree, panoramic view of the ocean, mountains and Stanley Park.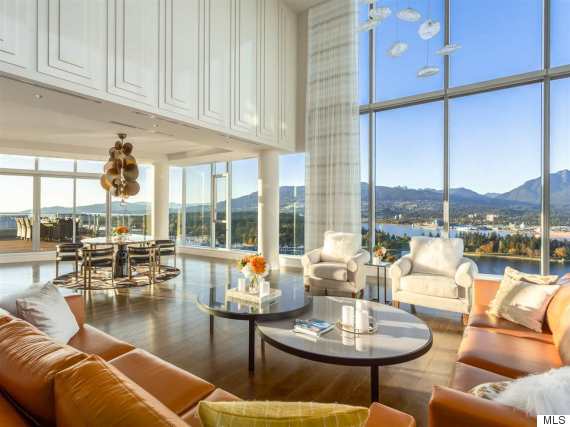 The penthouse at 3101 - 277 Thurlow Street is the priciest listing in Canada. (Photo: MLS)
It is the only property listed in Canada at over $50 million on Realtor.ca. The next cheapest one is going for $42.8 million.
If the luxe penthouse sells at or above its asking price, it would beat a 2013 sale as the priciest condo ever sold in Canada, according to the Vancouver Sun.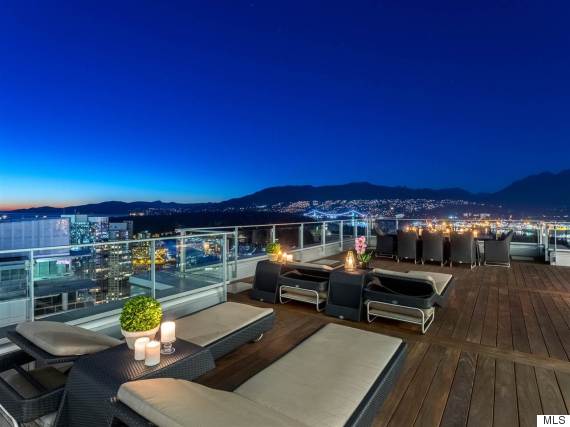 Just look at that view. (Photo: MLS)
That year, a Middle Eastern royal bought the top three floors of the Fairmont Pacific Rim hotel for $55 million, according to Vancity Buzz. He also reportedly paid the full amount in cash.
If you can both afford this property and pay for it in bills, we salute you. If you can't afford it — like everyone else — daydream instead by taking a look at more photos in the video above.
Also on HuffPost
Greater Toronto's Craziest House Price Jumps