This season, velvet is back. (It never left.)
Featured in collections by Prada, Gucci, Etro, and Lanvin — to name a few— the go-to fall/winter fabric has been used in pyjama sets, babydoll dresses, full-length gowns, and pantsuits this season, proving its scope has no real limit and works with basically anything.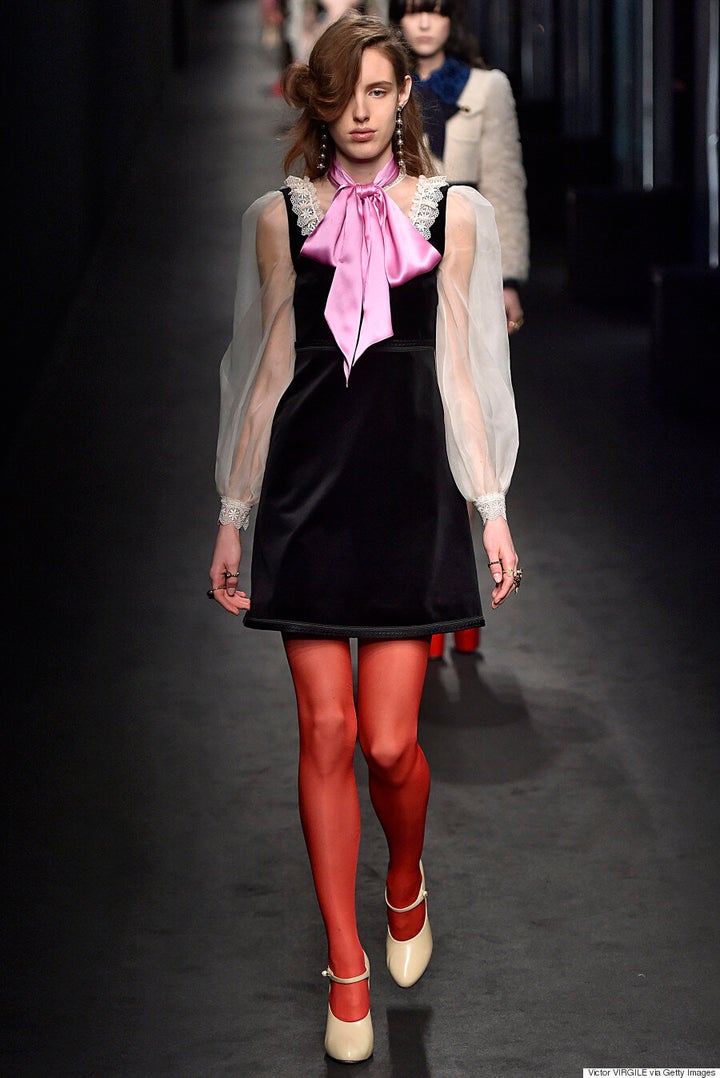 Not that any of us should be (or are) surprised.
But between us, velvet isn't an easy fabric to wear. It looks great, duh, but it's a magnet for lint and cat hair and everything else that everything else seemingly doesn't. It's warm, okay, but in a polyester-esque and unbreathable way. And TBH, it feels a little like corduroy — which we can all agree is the worst texture on earth. (And I'm being serious, so do not @ me.)
Though its mythology transcends all of this. Steeped in a rich — all puns intended — history (Fashion Archives cite velvet's origin to be 221-206 BC), the fabric only escaped its role as a go-to for the elite upon the industrial revolution. But even then, it was still out of reach for society's lower classes.
Then, as fashion and its industry evolved through mass production, it found itself anchored in the '70s glamour, '80s pop, and eventually '90s' counter culture — only to return again as a part of recent year's F/W free-for-alls. And that's also arguably in thanks to its ties to witchcraft and sisterhood — or more specifically, our aesthetic over-romanticization of each.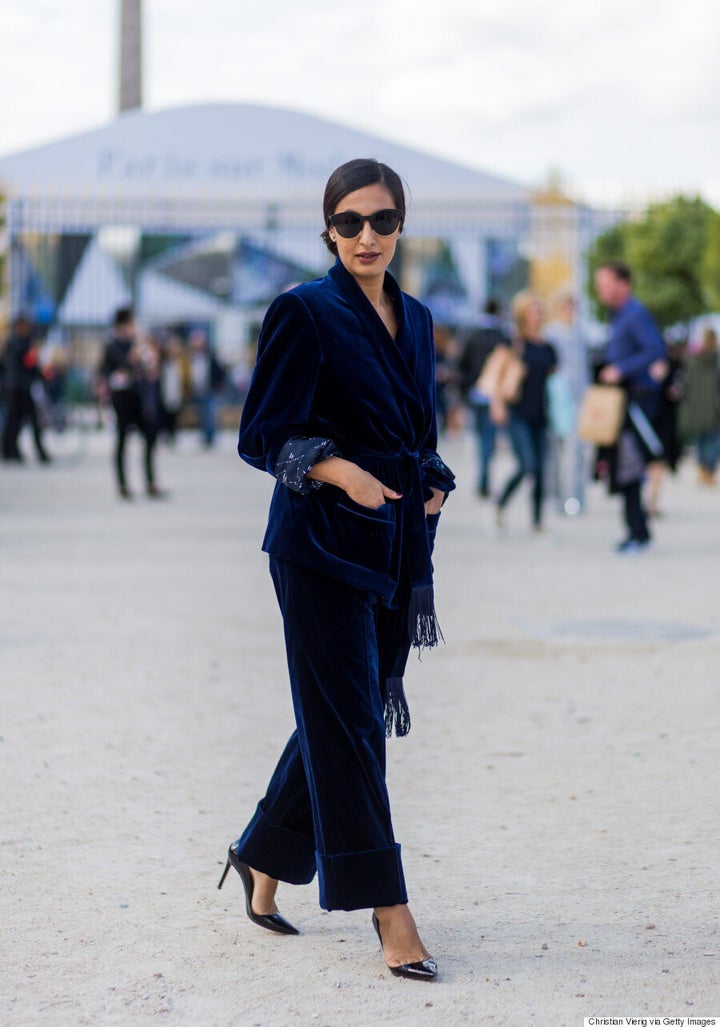 While velvet has been consistently present since its inception centuries back, its association beyond the glamour spectrum has been relatively recent. The '80s and '90s ushered in the fabric as the uniform of the cultural underground (although the '80s also saw crushed velvet attached to mainstream uniforms), but the '70s saw the likes of Stevie Nicks and Jerry Hall cloak themselves in dark shades to evoke the drama of the Victorian era. Which, thanks to the '90s resurgence -- which was originally a '70s resurgence, FYI — is where we're at now.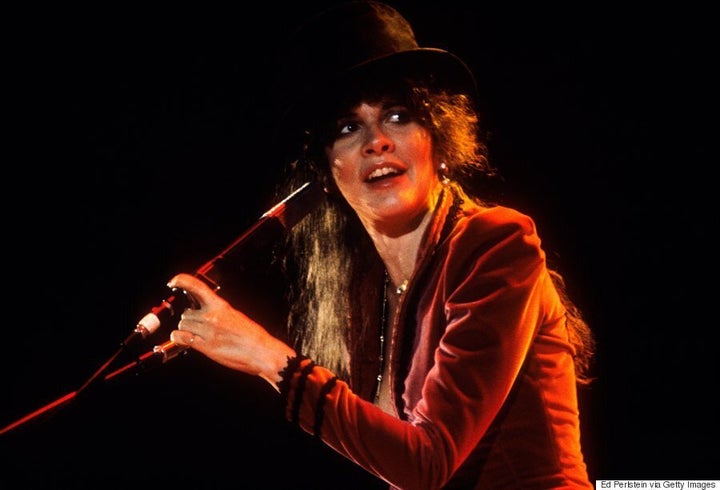 Stevie Nicks performs with Fleetwood Mac in Dec. 1979.
The thing about recent F/W collections is that their fruits have become increasingly vast. There's no "wrong" way to wear a piece, and the era of dos/don'ts seem passé and embarrassing. So ultimately, we have nothing but options in terms of how we choose to dress ourselves. And that makes our affinity for velvet even more interesting. Because it is a hard fabric to wear sometimes and it is super warm and it did only link itself to witch culture through pop culture, which means that we've assigned our own meaning to it.
And that's why we keep wanting it to come back.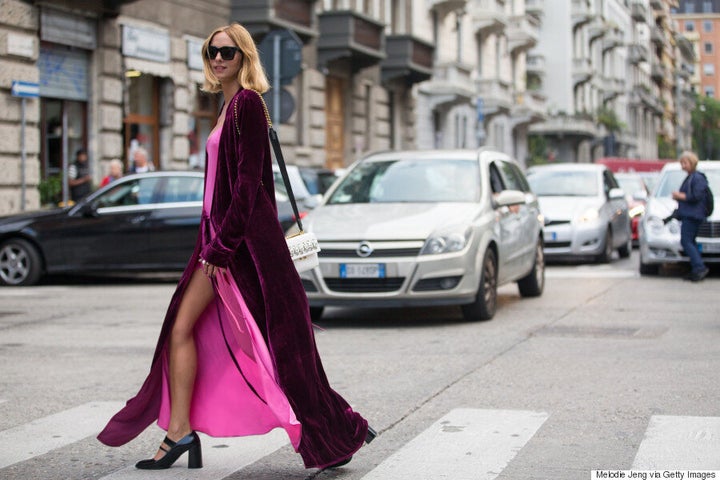 When you look at velvet this season, the variety among its pieces speaks volumes. The fabric evokes comfort through pyjamas, resurrects '70s rock 'n' roll via pant suits, and re-introduces Victorian gothic (see: ankle length skirts and high collars). It ranges in colour and in cut, and leaves the majority of the style narrative up to us. Mainly, what's in is "velvet" en masse — not "velvet skirts" or "velvet jackets." The fabric in general is back, but creates enough space for us to interpret it as we see fit.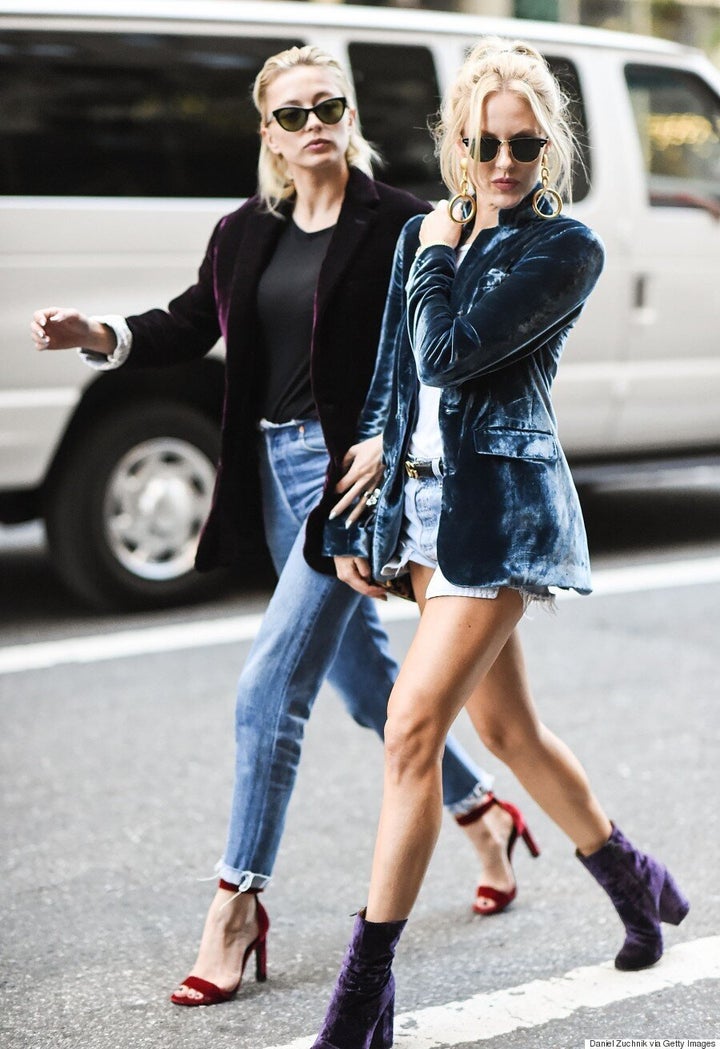 And thanks to the '90s comeback (which has been raging since roughly 2001), the drama behind velvet has been particularly appealing. In addition to pieces inspired by "The Craft," "Sabrina the Teenage Witch," and even "Hocus Pocus" (as if those costumes would exist without velvet), the style story we've applied to velvet has allowed us to separate ourselves from more accessible and mainstream fashions. We can go as dark or dramatic as we want, cloaking ourselves in goth-wear as a means of evoking characters we love or arming ourselves against subcultures (and the people in them) that we're not interested in.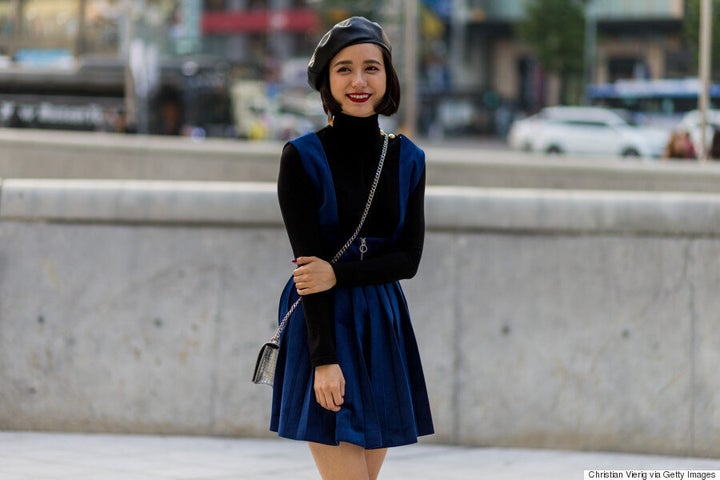 Plus, it offers us a form of control: thanks to the different ways it's been presented this season, velvet puts itself in our hands and urges us to create our own interpretation of how to wear it. And that's power.
So despite how much its texture makes me want to walk into the sea or how it attracts every cat hair from every cat in a 50-mile radius, I'm here for the splendor of F/W velvet. I'm here for its drama, its gothic resurgence, and the fact I can picture Harry Styles wearing at least one of the featured pieces. But even more specifically, I'm here for old velvet, specifically in '90s babydoll dresses I can wear while reminding passersby that we are the weirdos (mister).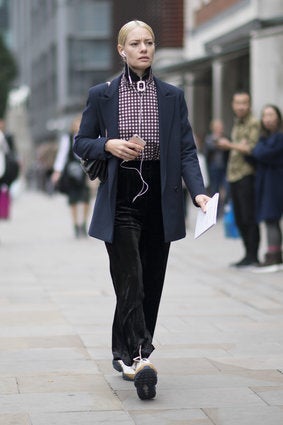 Timur Emek via Getty Images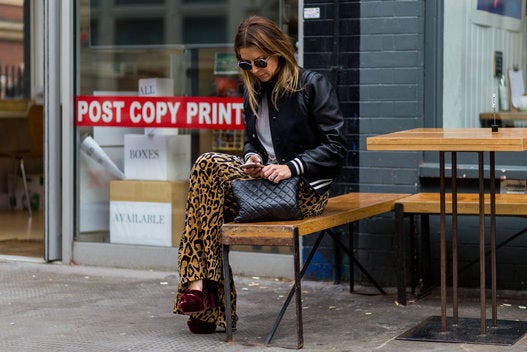 Christian Vierig via Getty Images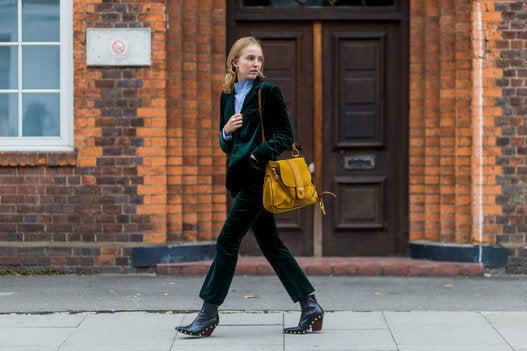 Christian Vierig via Getty Images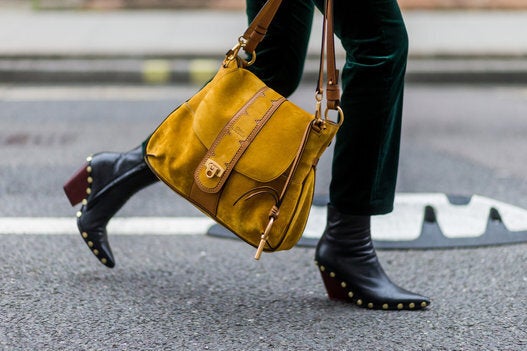 Christian Vierig via Getty Images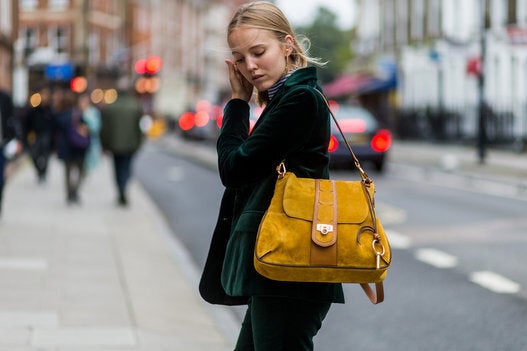 Christian Vierig via Getty Images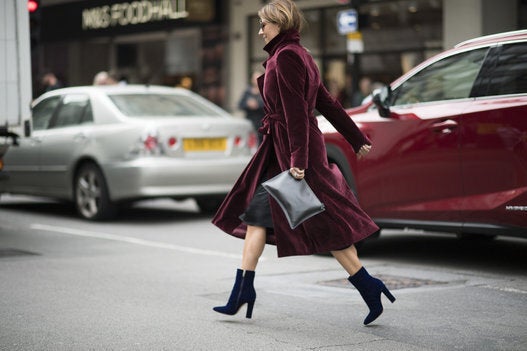 Timur Emek via Getty Images
Timur Emek via Getty Images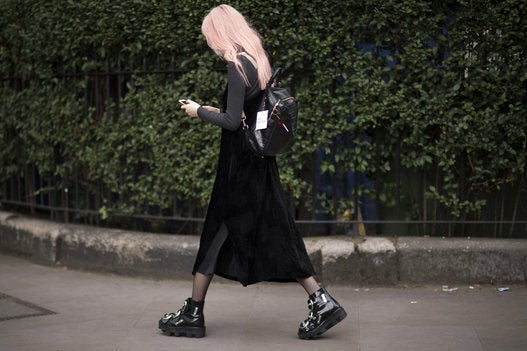 Timur Emek via Getty Images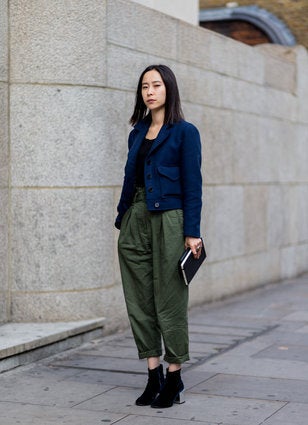 Christian Vierig via Getty Images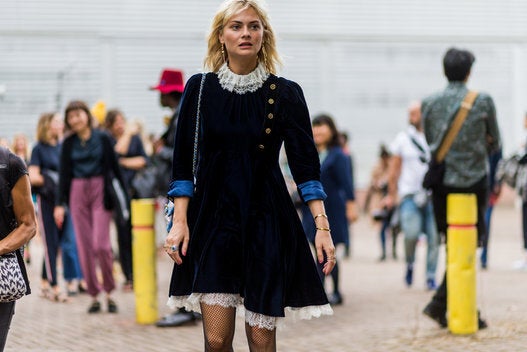 Christian Vierig via Getty Images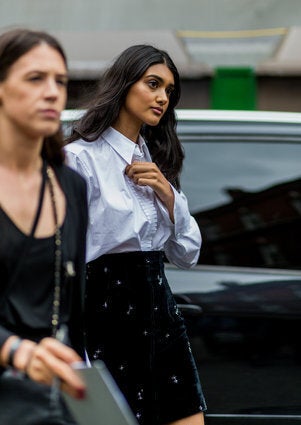 Christian Vierig via Getty Images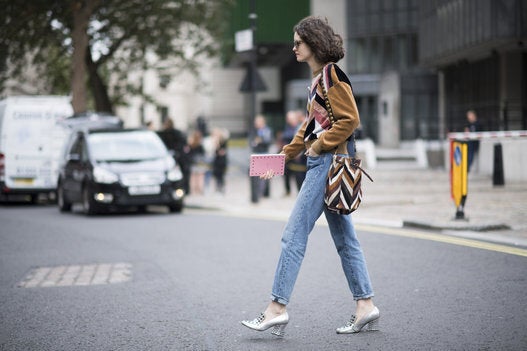 Timur Emek via Getty Images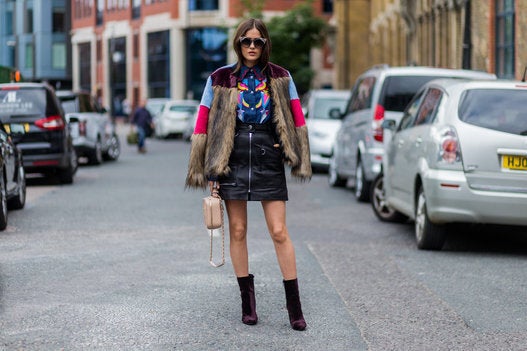 Christian Vierig via Getty Images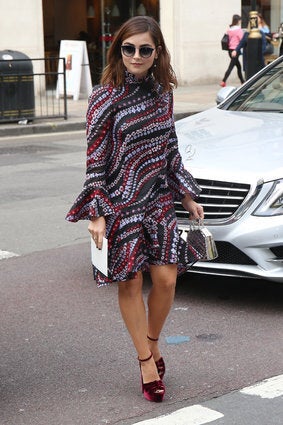 Neil Mockford via Getty Images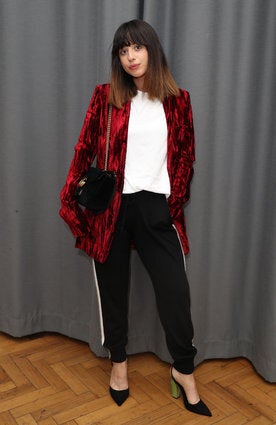 Mike Marsland via Getty Images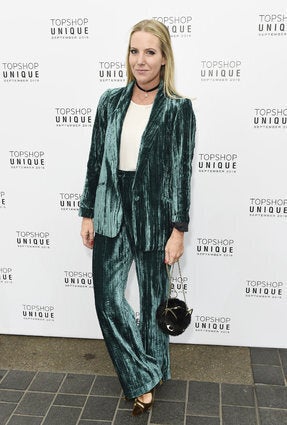 David M. Benett via Getty Images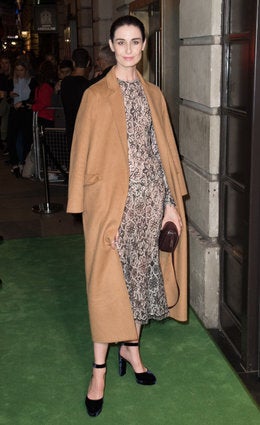 Samir Hussein via Getty Images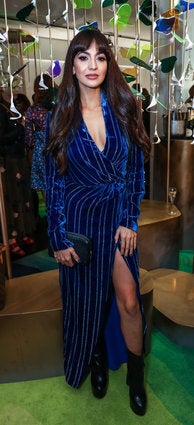 David M. Benett via Getty Images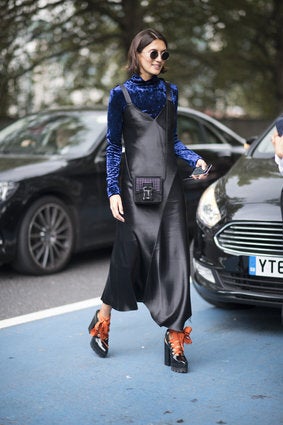 Timur Emek via Getty Images