Moving to Canada is starting to look like a very real prospect for many Americans, if search trends are any indication.
Real estate portal Point2 Homes saw American searches for Canadian housing spike by 282 per cent leading up to the U.S. election on Tuesday.

This graph shows how much home searches trended up in the two days leading up to the U.S. election day. (Photo: Point2Homes)
The queries were primarily from millennial women aged 25 to 44.
Many were looking at homes in Ontario, where searches grew by 417 per cent from Nov. 6 through 8.
Toronto and Montreal drew some of the heaviest interest, with searches going up by 200 per cent for both. Vancouver trailed them with a 128 per cent increase.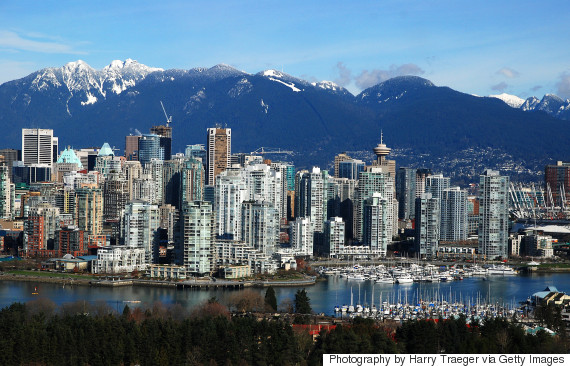 Vancouver. (Photo: Harry Traeger/Getty Images)
Point2 Homes also suggested that Cape Breton had succeeded in marketing to Americans fleeing a Trump victory.
Searches for homes on the island spiked by 300 per cent. Many took an interest in this lake house, which is on the market for $349,000.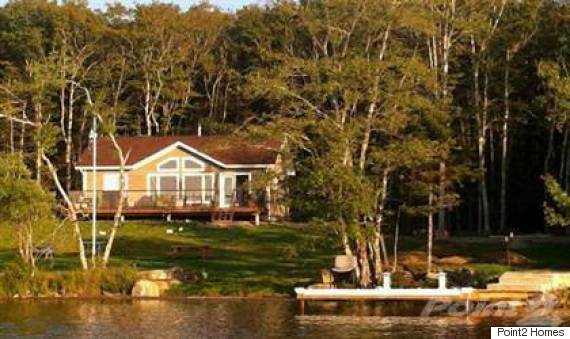 Earlier this year, a radio DJ created the website "Cape Breton if Donald Trump Wins," aiming to attract Americans who couldn't stand living under a Trump presidency.
The website was partly credited for a 14 per cent surge in island tourism over the summer.
Earlier this year, Prime Minister Justin Trudeau commented on the website by simply describing Cape Breton aslovely" island.
Also on HuffPost
Canada's Most Expensive Homes (May, 2016)