Miley Cyrus has never been so real.
In the two-minute video below, the "Wrecking Ball" singer breaks down in tears after thinking about how close her country came to electing its first female president.
"I still think in [Clinton's] lifetime she deserves to be the first female president," she says. "That's what makes me so sad... I just wish she had that opportunity because she's fought for so long."
An emotional Cyrus opens the video talking about the love and support she has received from people in her life.
"Maybe I am different and maybe a lot of people that I am surrounded by think with open minds and open hearts like I do."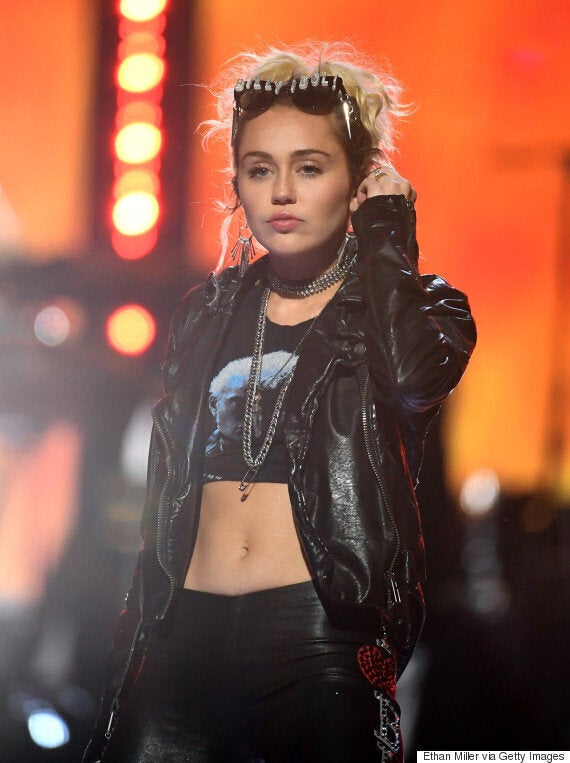 On Tuesday, Cyrus also posted a photo on Instagram after voting for Clinton.
"I voted today for @hillaryclinton ❤️💙❤️💙 I am so proud of all of you who did the same! #imwithher," she wrote.
Leading up to the election, the "We Can't Stop" singer also posted several pictures of Clinton on her social media feed, commenting on the Democratic candidate's personality and the historical significance if she did win the election.
But Cryrus also talked about the importance of acceptance — she even opened her arms and expressed acceptance of Trump as president, a man she did not support leading up to election night.
"This is hard to say but I even accept [Trump] as a president... I think now I want to be a hopeful hippie."
Watch the full video above.