Following the news that Republican candidate Donald Trump would become the next president of the United States of America, there was one word by CNN political commentator Van Jones that really stood out.
During the early hours of Wednesday, the author and activist called Trump's victory a "whitelash."
"This was a whitelash against a changing country," Jones said in the video above. "It was whitelash against a black president in part. And that's the part where the pain comes."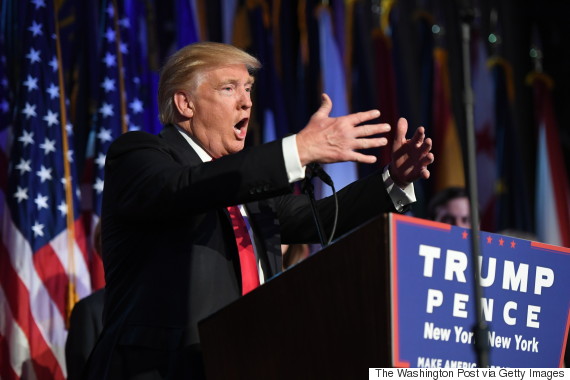 "I know it's not just about race," he continued. "There's more going on than that, but race is here too and we have to talk about it."
Social media users were quick to react to the 48-year-old's comments about race and parenting — something Jones spoke quite a bit about during election night.
And the #whitelash is real. There is clearly NOT wide acceptance that diversity is good for our country. That's unfortunate.

— Joe Z (@fanboyNoVa) November 9, 2016
If you wanna cry watch Van Jones give the first cognizant minority understanding of the election on CNN tonight. He just made it real.

— Lil Chano From 79th (@chancetherapper) November 9, 2016
Van Jones speaking the truth on CNN right now. This is a #whitelash We can't ignore how race played a role in this election

— Natalie Affinito (@Naffinito) November 9, 2016
Van Jones….nothing but respect!

— Stephen Curry (@StephenCurry30) November 9, 2016
Van Jones putting into words what a lot of us parents are feeling today. pic.twitter.com/MtStsaODpT

— Chris Carroll MD MS (@ChrisCarrollMD) November 9, 2016
Finally someone calls it like it is--racism, a whitelash--on CNN, and it's the lone PoC in the room.

— Marie Lu (@Marie_Lu) November 9, 2016
Others believed Jones just made the word up.
🇺🇸 I know it takes you guys a while to learn but here is a free lesson. Making racist things up like #whitelash is why #Trump won.

— Phallic Fingers (@PortaPottyFun) November 9, 2016
Once again just so everyone knows they used the term "Whitelash" tonight. Yes that term was made up tonight.

— LillardForMVP (@parallel_parker) November 9, 2016
Even "Parks And Recreation" actress Rashida Jones made a statement about Jones' words.
Well put, @VanJones68
Thank you for articulating so well at a moment when most of us can't. Please watch this. https://t.co/0sm1CqSaRU

— Rashida Jones (@iamrashidajones) November 9, 2016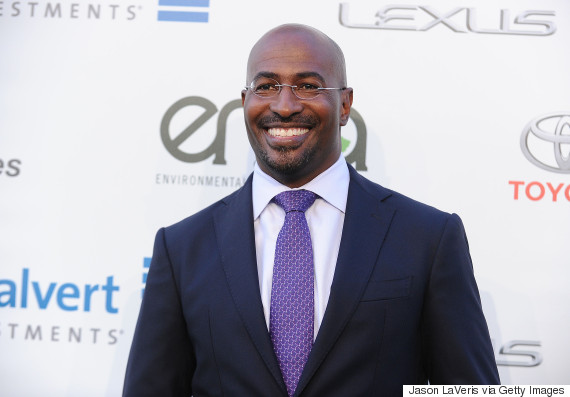 Author Van Jones attends the 26th annual EMA Awards at Warner Bros. Studios on October 22, 2016.
And as Romper adds, the U.S. went from electing their first black president to electing a man who has made racist and hateful comments towards Muslims, Latinos and African Americans.
"Trump's rise and his surprising surge in votes on Nov. 8, Jones reasoned, came down to 'whitelash' — essentially, backlash from white Americans against other races," the site notes. "Backlash (or whitelash) against immigrants entering the country, backlash against refugees who were welcomed into the United States, backlash against African Americans having true equal rights."
And following his own appearance on CNN, Jones himself tweeted this:
Welcome to the #WhiteLash.

— Van Jones (@VanJones68) November 9, 2016
Watch the full video above to hear the rest of Jones' comments.
Also on HuffPost