If you love how lavender smells, working in a Lush factory is probably your dream job.
Refinery29's Mi-Ann Chan lives that dream in a behind-the-scenes video of a Lush factory in Toronto, where she spent the day discovering what it takes to work in the world's best-smelling office.
In the beauty world, Lush's cruelty-free philosophy has droves treating themselves with bath bombs made from fresh ingredients. What many don't know is that their cleansers are just as fresh. In fact, they're downright angelic.

Chan's finds out what goes into making her favourite "Angels On Bare Skin" face cleanser in the video above.
"Angels On Bare Skin" features almond meal for gentle exfoliation, soft moisturizing kaolin clay, and soothing superstar ingredient lavender, all chosen based on a recipe found in a medieval chapbook.
Packing with Lush employee Violetta, Chan confirms that making the cleanser from scratch just takes a few easily-pronounceable ingredients, careful measurements, and a little heavy-lifting.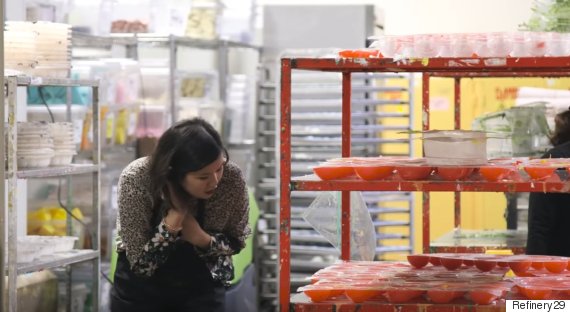 Made in huge bulks, a vat by Violetta is enough to mold 136 "Angels On Bare Skin" rolls.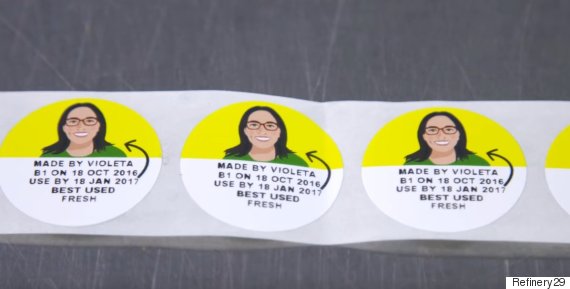 Since every cleanser roll made with a compounder's batch has a sticker with their face on it, you might be able to bring a roll of Violetta and Chan's work home with you soon.
"This is my integrity and assures it's me," Violetta tells Refinery29.
Watch the video above to find out how to make this angelic cult classic.
Follow Huffington Post Canada Style on Pinterest, Facebook and Twitter!
Also on HuffPost
Things You Need In Your Bathroom