An Idaho mother who gave her child a marijuana smoothie to help her cope with a medical condition has lost custody of her kid.
Kelsey Osborne's three-year-old daughter, Madyson, has a history of seizures. The girl had been having "particularly bad" ones after taking prescription medication last month, according to KTNV.
Osborne said she gave Madyson a smoothie with a tablespoon of marijuana butter, and the girl's symptoms stopped within an hour.
The mom took her to the doctor after the incident, where she tested positive for marijuana, reported KTLA 5.
The drug is illegal in the state, and Osborne was charged with misdemeanour injury to a child, the network reported. Even in states where marijuana is legal, it's against the law to give it to children.
Madyson and her brother, Ryker, have been living with their father.
"It was my last resort," Osborne told KTVB. "I didn't ever think it would come down to this, but it did."
The mom said she's fighting to regain custody of the kids.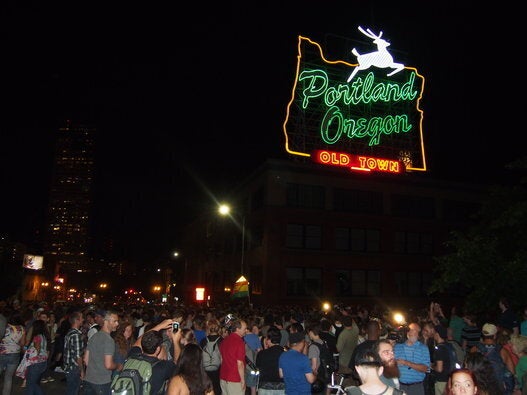 Marijuana Legalization Celebration