TORONTO — Ontario Premier Kathleen Wynne says her government's plan to help first-time home buyers will involve a "small change,'' not a radical shift in the way the housing market works in the province.
The provincial Liberal government will announce the strategy in Monday's fall economic statement, but Wynne is downplaying expectations of broader action to address soaring home prices in the Greater Toronto Area.
There were a record 9,768 properties sold in the Greater Toronto Area last month — up 11.5 per cent year-over-year — while prices jumped 21 per cent in the same period to an average of $762,975.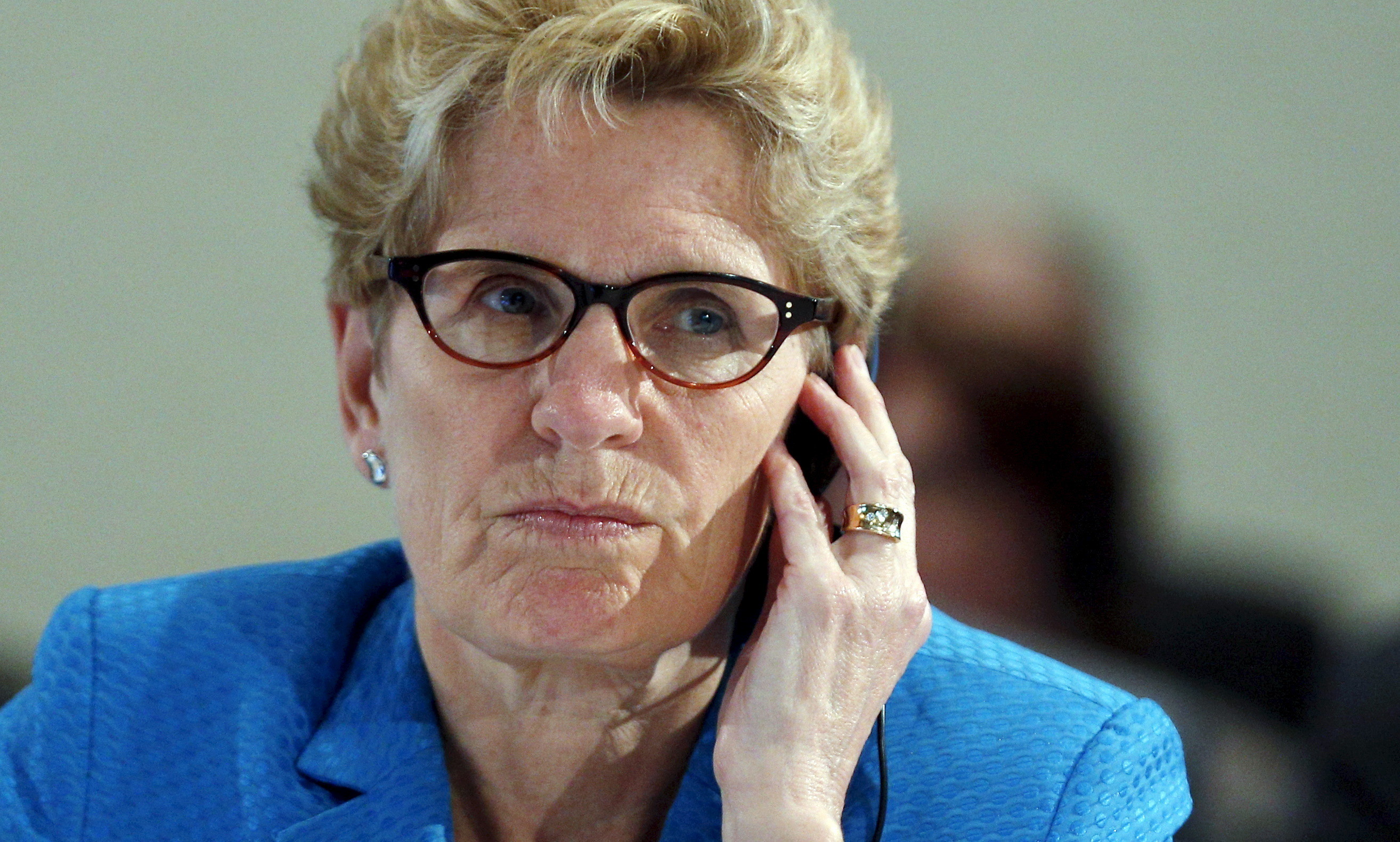 Ontario Premier Kathleen Wynne at the Quebec Summit On Climate Change at the Hilton hotel in Quebec City, April 14, 2015. (Photo: Reuters/Mathieu Belanger)
Wynne says first-time buyers have a real challenge saving a big enough down payment to get into the market, so the government will make "some small adjustments'' to help them out.
She says the province doesn't have all the data it would need to make larger changes, and insists Ontario will not follow British Columbia's lead to impose a 15 per cent tax on foreign buyers in Vancouver.
Home sales in Vancouver began to dip before the tax was introduced in August, but those declines have accelerated since, plunging nearly 39 per cent last month compared with October 2015.
The Ontario Real Estate Association has asked the government to exempt first-time buyers from the land transfer tax to help them get into the market.
Also on HuffPost
Greater Toronto's Craziest House Price Jumps