2016 can, kindly, f*** right off.
The year saw several countries rocked by vicious terrorist attacks. The refugee crisis swelled as Syria's war raged on while the so-called Islamic State's carnage continued.
2016 has held significant political upheavals as well, such as when the UK voted to "Brexit" from the European Union.
The music industry lost titans. Bright movie stars burned out. The sports world lost its "Greatest Of All Time."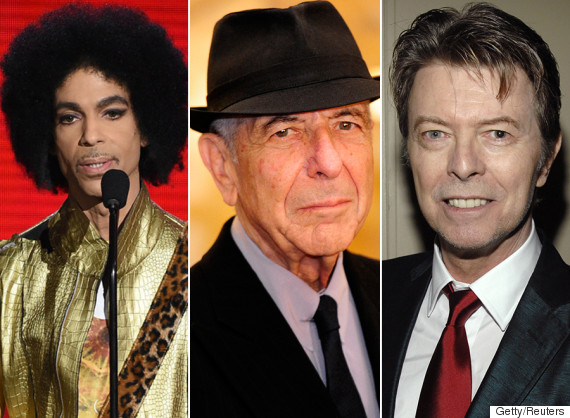 Prince, Leonard Cohen and David Bowie are just some of the celebrities the world lost in 2016. (Photo: Getty Images/Reuters)
The fiery trash heap that is 2016 keeps burning, even as it nears its end. On Tuesday, America elected a president who — adding to his list of hateful things he actually said — once bragged about having the ability to grab women by their genitalia because he's famous.
And in the same week as that astounding U.S. election result, Leonard Cohen died at 82.
There must be some silver linings, right? Maybe "The Big Bang Theory" isn't still one of the most watched shows of our time?
OH WAIT, IT IS.
2016 can't end soon enough.
Also on HuffPost
The Influence of David Bowie, Illustrated