Americans may have developed a sudden interest in moving to Canada.
But that doesn't mean prospective buyers have done their research on the Great White North.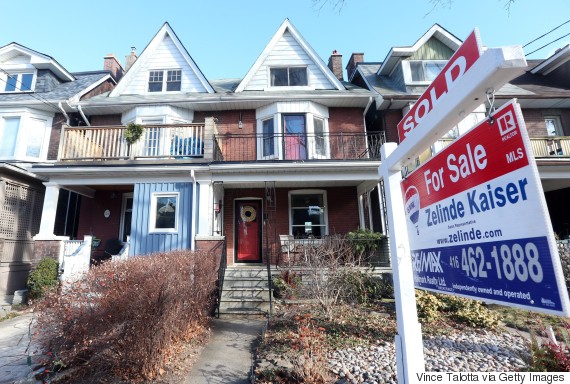 Exterior image of a semi-detached home with a for sale/sold sign in Toronto's Danforth Village. (Photo: Vince Talotta/Toronto Star via Getty Images)
Realty firm Royal LePage has been fielding calls from Americans about buying property in Canada, chief executive Phil Soper told The Financial Post this week.
He told reporter Garry Marr that even a small influx of Americans could have a heavy impact on Canada's housing market.
And the search has been quite the education for some. Americans have called Royal LePage realtors wondering whether Toronto is close to the ocean (it's not), and how far it is from Ontario's Cottage Country (about a three-hour drive).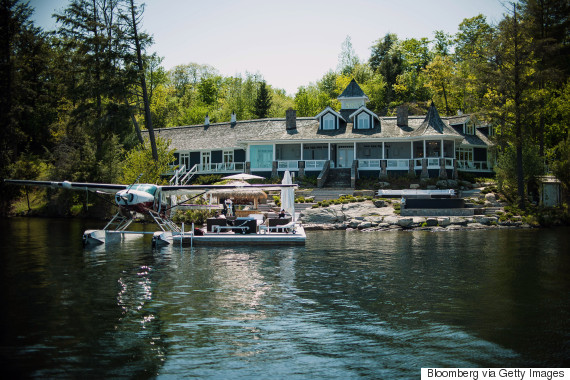 A float plane sits docked outside of a cottage on Lake Joseph in Muskoka, Ont., May 23, 2015. (Photo: James MacDonald/Bloomberg via Getty Images)
Those calls are just the latest indication that American interest in Canada has heightened following Donald Trump's victory in the U.S. election on Tuesday night.
Real estate portal Point2 Homes has seen U.S. searches for Canadian homes spike by 700 per cent in the days since the election. They had only spiked by 300 per cent the day after Trump was elected.
Meanwhile, searches for one-way flights to Canada on election night were 133 per cent higher on Cheapflights.com than they were the last four Tuesdays.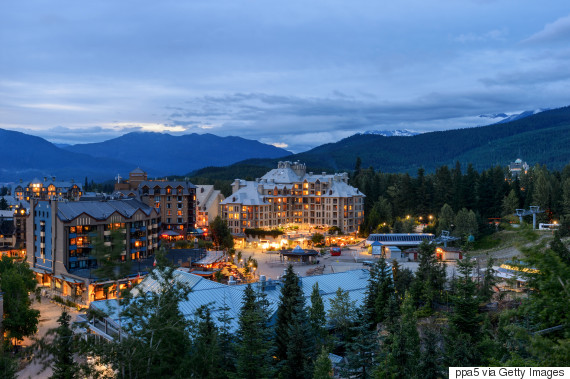 Whistler Village. Whistler is a key destination for American buyers who want to buy recreational real estate in Canada. (Photo: PPA5/Getty Images)
But not everyone thinks Americans are likely to seek refuge in Canada during a Trump presidency.
"Americans really don't know much about Canada," James McKellar, a real estate professor at York University, told The Toronto Star.
"It's just not on the radar."
"It's just not on the radar."
This isn't the first time that Royal LePage has suggested that a Trump presidency is likely to boost interest in Canadian real estate.
In April, the firm released a first-quarter national house price survey noting that the prospect of Trump's victory has "put renewed global focus on the often stark differences in opportunity and attitude that exist on either side of our huge border."
"In what started as a media prank, Canada's attractiveness as a more realistic place to pursue life, liberty and happiness is gaining traction even in America," Soper said at the time.
Also on HuffPost
Canada's Most Expensive Homes (May, 2016)