CHICAGO — The co-founder of food delivery service Grubhub sent an email to all his employees suggesting that supporters of President-elect Donald Trump should resign, then issued a statement saying he welcomes all employees, regardless of their political beliefs.
CEO Matt Maloney's email Wednesday said he rejects Trump's "nationalist, anti-immigrant and hateful politics'' and that anyone who disagrees should immediately resign "because you have no place here.''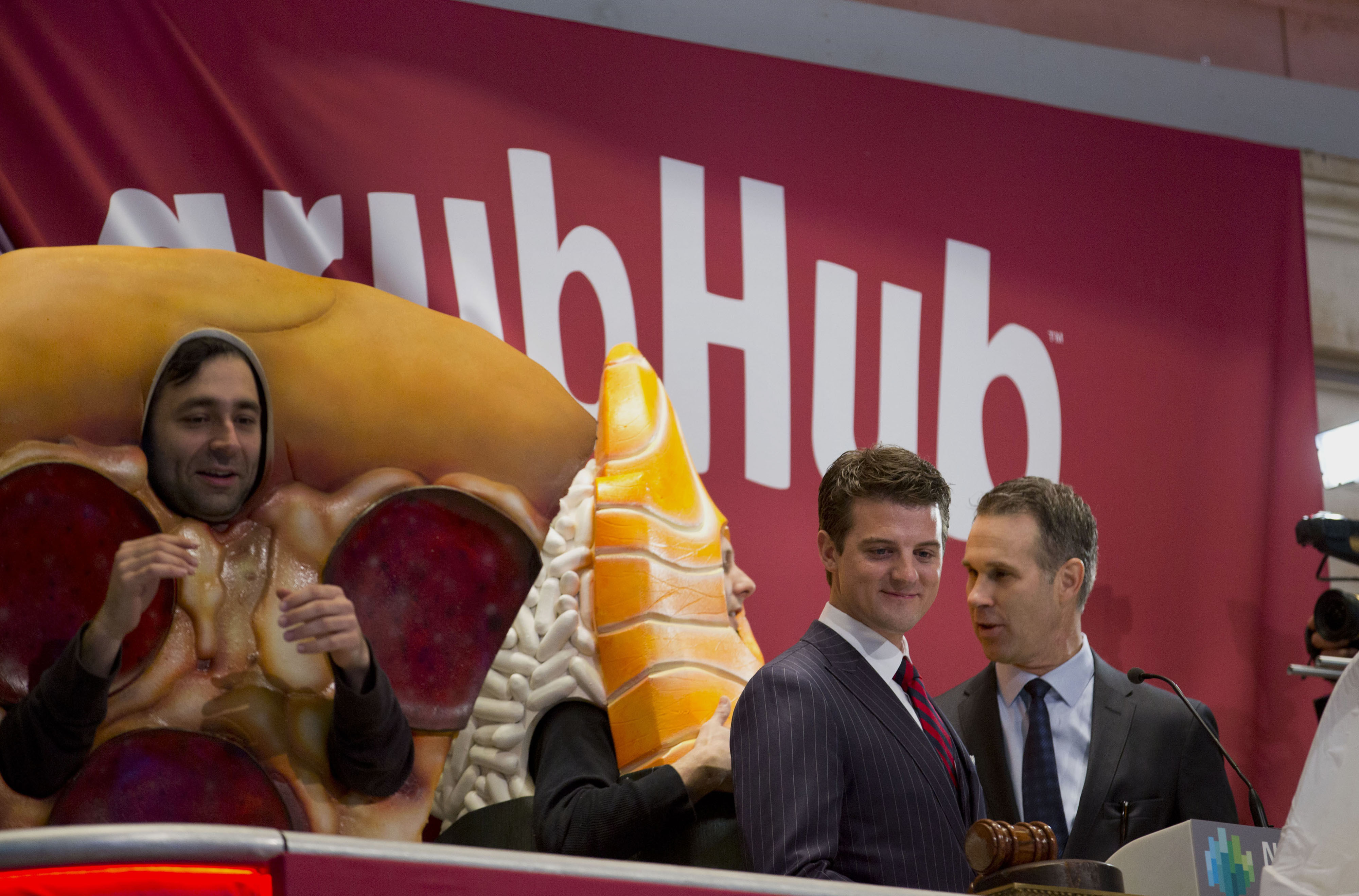 Matt Maloney, co-founder and chief executive of GrubHub Inc., second from right, gets ready to ring the opening bell on the floor of the New York Stock Exchange (NYSE) in New York, U.S., on Friday, April 4, 2014. Maloney said in an email to staff that Trump supporters "have no place here," but then walked back his comments. (Photo: Jin Lee/Bloomberg via Getty Images)
GrubHub Inc., which lets hungry city dwellers order food online, raised a higher-than-expected $192 million in an initial public offering, after pricing the shares above a marketed range. Photographer: Jin Lee/Bloomberg via Getty Images
In a tweet Thursday that was later deleted, Maloney said: "Grubhub does not tolerate hate and we are proud of all our employees — even those who voted for Trump.''
Maloney later issued a statement saying his email advocated for inclusion and tolerance and that Grubhub doesn't discriminate based on political beliefs.
Chicago-based Grubhub connects online customers with takeout restaurants in the U.S. and London.