Homeowners definitely understand the importance of curb appeal, and with autumn weather in full swing, they also know how annoying it can be to rake all those leaves.
But some experts simply say to leave those leaves alone — it's hurting wildlife.
According to David Mizejewski of the National Wildlife Federation, dead leaves on your lawn or in your backyard are great habitats for a range of creatures, The Southern reports.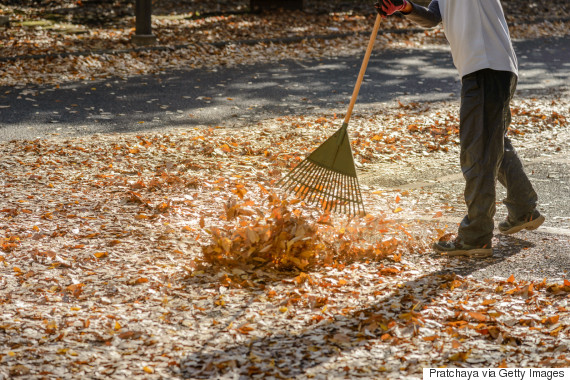 "When you rake all the leaves away, you are removing that natural benefit to your garden and lawns – then people turn around and spend money to buy mulch," he told the site.
And when you do rake, putting them in garbage bags and sending them to landfills also creates an excessive amount of waste, IFLScience notes. In the U.S., yard waste is responsible for 13 per cent of all solid waste.
But where will all these dead leaves go, you ask? Well, for starters, you should always remove leaves from sidewalks and patios for safety reasons, but shredding them, for example, and putting them in soil, makes a great fertilizer, reports The Bump.
And if you need more reasons to leave those dead leaves alone, check out the video above.
Also on HuffPost
15 Beautiful Fall Destinations In Canada