A white man tried to tell award-winning author and feminist Chimamanda Ngozi Adichie what racism was and rightly got shut down.
R. Emmett Tyrrell Jr, founder and editor-in-chief of conservative news platform The American Spectator, and Adichie were guests on BBC Newsnight on Friday to discuss president-elect Donald Trump's campaign.
Chimamanda Ngozi Adichie to Trump defender: 'As a white man you don't get to define what racism is' https://t.co/oxZ4ULg00d pic.twitter.com/cS50QJgQIm

— The Independent (@Independent) November 13, 2016
During the segment, host Emily Maitlis made reference to Trump's KKK endorsement, called attention to the racist remarks Trump made leading up to the election and even noted that other Republicans have called out his choice of rhetoric.
Tyrrell immediately seemed to get defensive when these statements were made.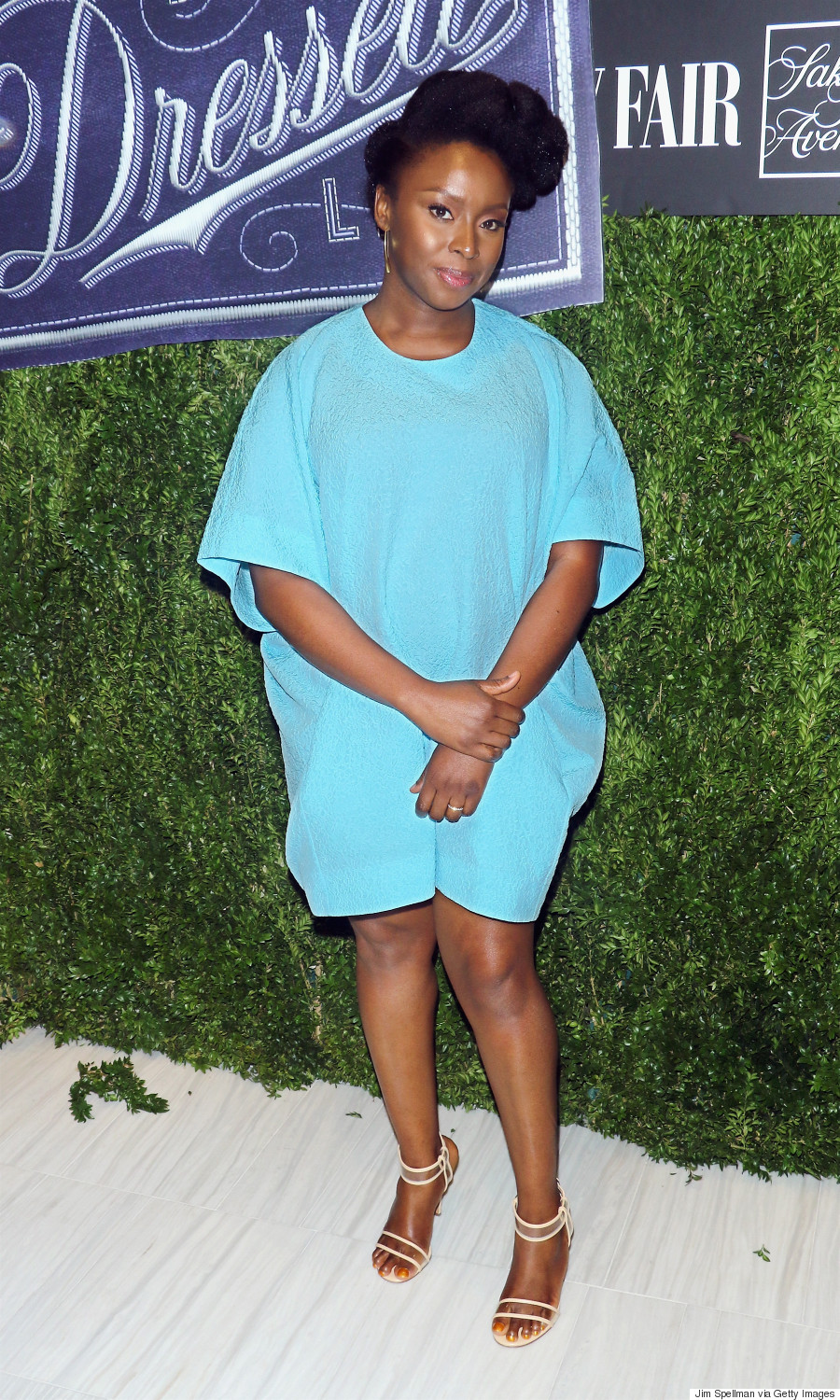 Novelist Chimamanda Ngozi Adichie. (Photo by Jim Spellman/WireImage)
"I can't imagine anybody more marginal to American elections than the KKK," Tyrrell said. "I mean every four years the KKK comes up because people like Hillary Clinton want to bring the KKK up."
"It's inappropriate to talk about the KKK in the same sentence as Donald Trump or any Republican," he later added.
However, the conservative didn't seem to have any issues with Trump's hateful language that later brought him to electoral victory.
"That's not true, he hasn't been racist," Tyrrell said in response to Rep. Paul Ryan referring to Trump's remarks as "textbook racism."
However, Adichie simply wasn't having it, as you can see by her face below.
Chimamanda's face, whew pic.twitter.com/HaoFwQWFMb

— Aaron Bady (@zunguzungu) November 12, 2016
"I'm sorry, if you're a white man, you don't get to define what racism is, you really don't," she said. "You don't get to sit there and say he hasn't been racist, when objectively he has."
She continued, "And it's not about your opinion, racism is an objective reality. And Donald Trump has inhabited that reality."
By the end of the segment, Tyrrell still seemed to be confused on what the president-elect said "that was so racist."
Adichie's response? A smirk.
Chimamanda Ngozi Adichie shuts down the claim that Trump's rhetoric isn't racist, in Critical Linking: https://t.co/KqpAxFmPyz pic.twitter.com/nfcmcVWozz

— Book Riot (@BookRiot) November 14, 2016
Also on HuffPost