If there's one thing we just can't stand, it's frizzy hair.
When our locks are not blessed with constant moisture, the result is one big mess. Hair is not sleek, it's not curly, it's just a big frizz ball. And we think we can all agree it's not the cutest hairstyle to flaunt.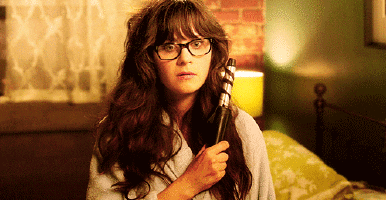 So for that, you'll want to tame the beast. There's a lot of anti-frizz products available on the market, but in your very own kitchen, you have an array of nourishing ingredients to make your own DIY frizz spray.
So grab that honey, shea butter, argan oil, coconut oil and egg yolks for a spray that will give you a whole lot of moisture, smoothness and protein (eggs, are we right?)
Check out the video above for your step-by-step guide to making the perfect frizz control hair mask!
And browse the slideshow below for all the must-have frizz fighting products!
Follow Huffington Post Canada Style on Pinterest, Facebook and Twitter!