Ivana Trump says now that her ex-husband Donald Trump is president-elect of the U.S., he should appoint her as ambassador to the Czech Republic.
"I will suggest that I be ambassador for the Czech Republic," Ivana told The New York Post on Friday.
Ivana, 67, was born in the state when it was still called Czechoslovakia.
She added that she speaks Czech and is well known in her home country.
If she's appointed, Ivana wouldn't be the only person close to Trump to be given some position in his government.
A quarter of Trump's transition team are members of his family, The Independent reported.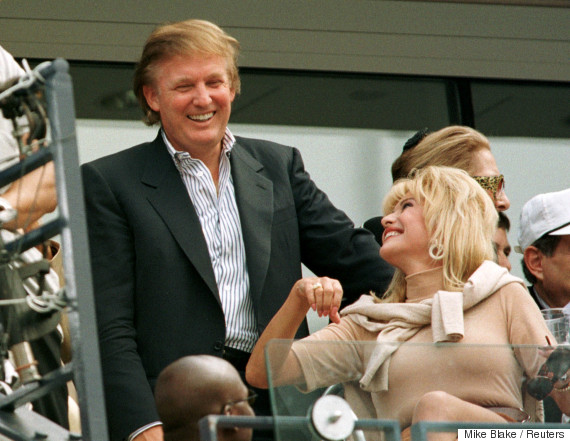 Donald Trump talks with his former wife Ivana Trump during the U.S. Open in 1997. (Photo: Reuters)
Trump's children had previously said that they would not be involved in his government. Donald Trump Jr. told Good Morning America in September that he and his siblings would form a "blind trust" to manage his father's business holdings if he was elected.
The overlap between Trump's government and business ventures create what some experts are calling an unprecedented possibility for conflicts of interest.
"Removing himself or his family from the perception of self or family interest may prove difficult," elections enforcement official Ken Gross told the Washington Post.
Follow The Huffington Post Canada on Facebook, Twitter, and Instagram.
Also on HuffPost
Donald Trump's Victory Speech