We've said it once, and we'll say it again: 2016 is Ashley Graham's year.
From becoming the first size 16 model to grace the cover of Sports Illustrated's Swimsuit Issue to landing a role as a judge on "America's Next Top Model," the 29-year-old body positive advocate is seriously killing it.
So what better way for the size sexy model to end off a pretty epic year than by getting her own Barbie doll that represents #beautybeyondsize?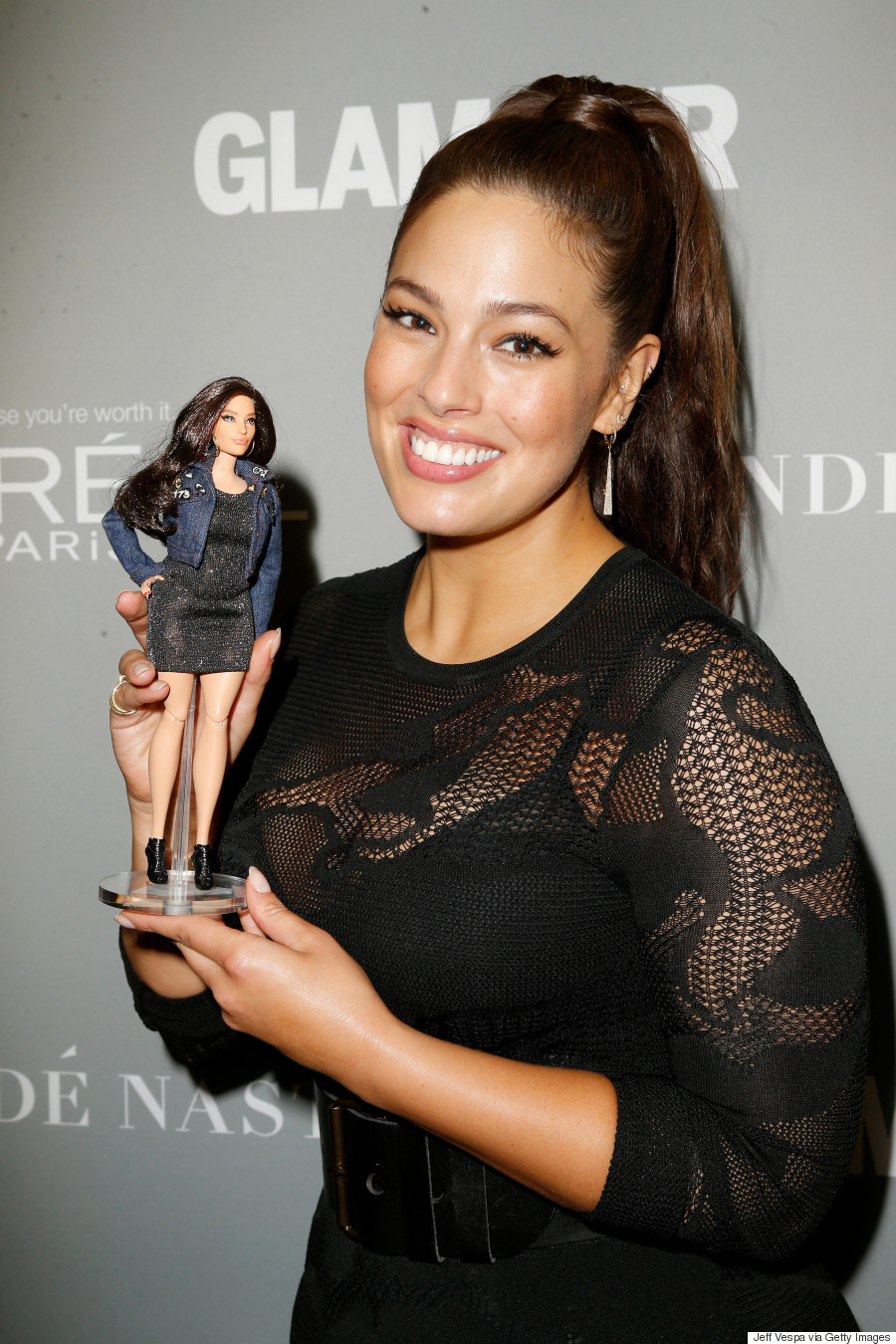 The Mattel doll, which Graham helped design, was presented to Ashley at Glamour's Women of the Year Awards on Monday evening, where she was honoured for being a "body activist." And just like the model it was created after, this Barbie features thighs that touch, because as we all know, "thick thighs save lives."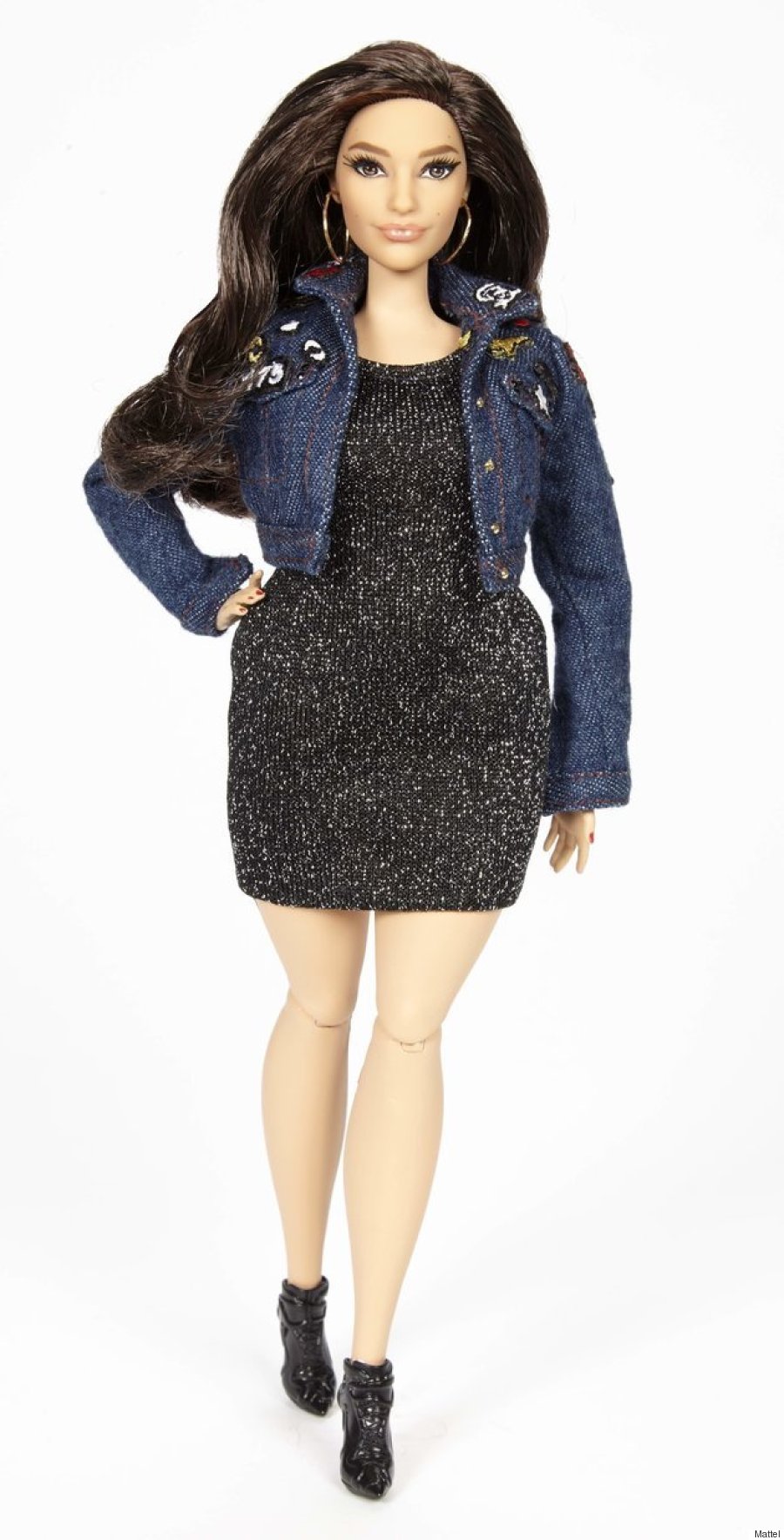 "It was important that the Barbie resembled me as much as possible. The thighs touching was one way to show young girls that it's OK for your thighs to touch, despite society saying that a 'thigh gap' is more beautiful," Graham told The Hollywood Reporter. "And I asked for cellulite but obviously plastic and cellulite don't go hand in hand."

Ashley even had a say in the doll's outfit — a sparkly Opening Ceremony dress with a Sonia Rykiel jean jacket and Pierre Hardy boots, something she had actually worn in the past.
"I've never been a girl to cover up my body," Graham told Glamour. "[My Barbie's] not covered up. She's just being her fashionable self."
And of course, the rest of the doll's body was just as sexy curvalicious as Graham.
"She got a round belly," she continued to tell the glossy. "She got round hips. She got round everything, yes!"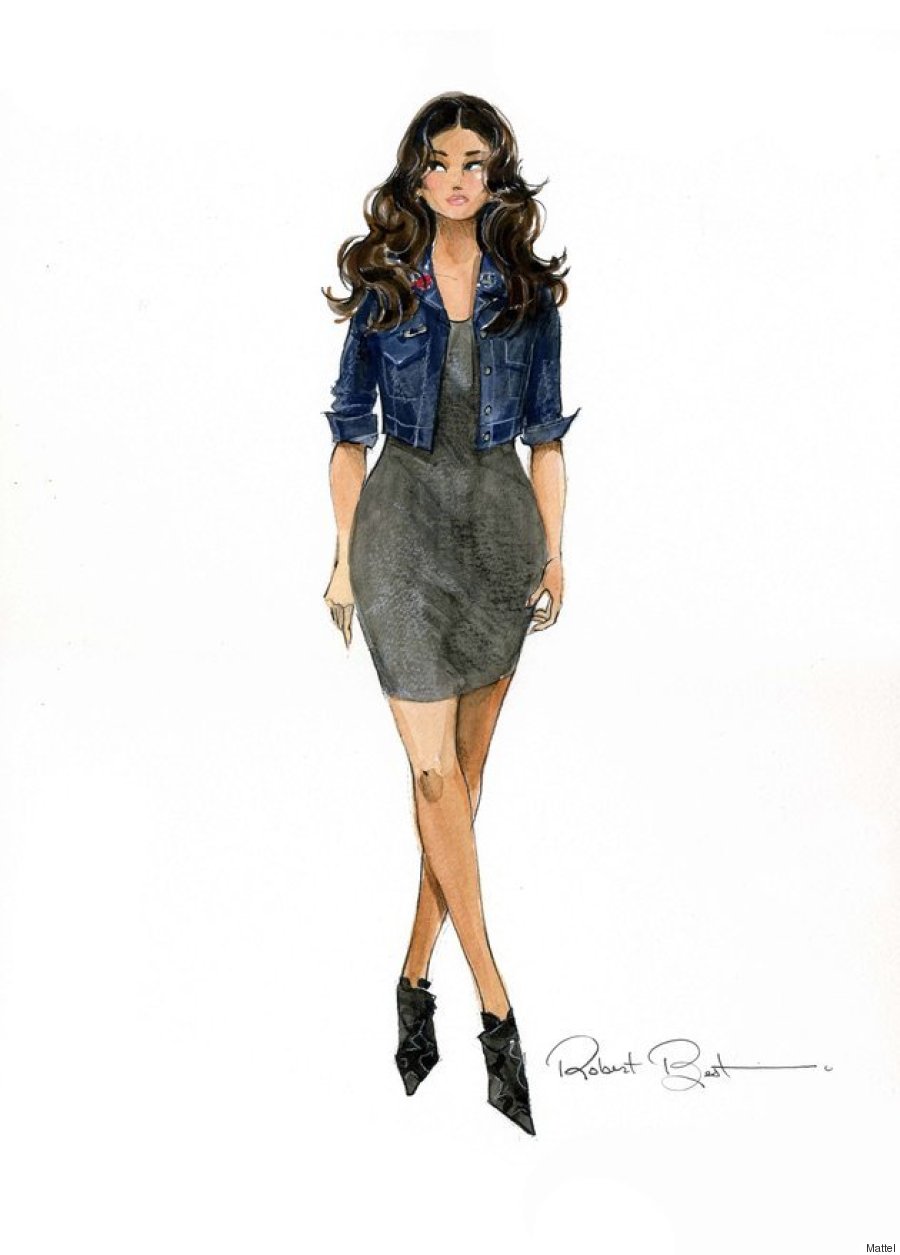 Ashley's Barbie is part of Mattel's Sheroes series, a capsule collection of dolls made in honour of outspoken and inspirational women in the fashion and entertainment industry, including Zendaya and Misty Copeland. Unfortunately, however, the toy company currently does not have plans to distribute Ashley's Barbie.
Still, the Addition Elle lingerie designer is just happy her doll gives a body positive message to young girls.
"I never really thought that I didn't look like [Barbie] growing up, I just thought she was perfect," Graham told HuffPost Style, adding, "If I had a Barbie that was my size, I would have thought my size was normal. Young girls now get to grow up seeing that their bodies are normal, which I think is so empowering and encouraging to the younger generation."
Watch the video above to learn more about the Ashley Graham Barbie and see the design process in action.
Follow Huffington Post Canada Style on Pinterest, Facebook and Twitter!
Also on HuffPost