OTTAWA — A Quebec Liberal MP is launching a sticker campaign urging drivers to be more mindful of cyclists after one of his close friends died trying to avoid a car door in Montreal.
Joël Lightbound said his friend Bernard Carignan, 27, was biking late in the evening near the corner of Jean Talon Street and St-Denis Street in Aug. 2015 when a car door was suddenly opened in front of him. Carignan tried to avoid it and was hit by a van. He died on the spot.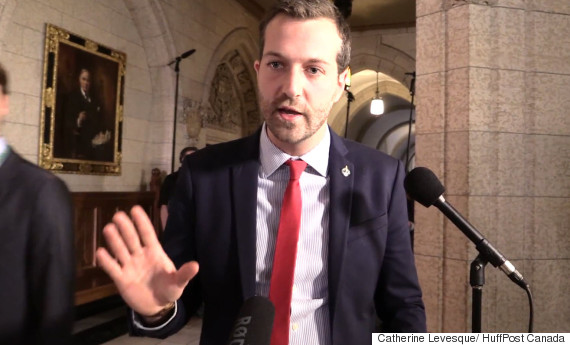 Liberal MP Joël Lightbound. (Photo: Catherine Levesque/HuffPost)
"His death could have been prevented with the use of a simple technique: the Dutch Reach," Lightbound said in a statement Tuesday.
The rookie MP explained that the technique means drivers use their right hand instead of their left to open their car door. The move forces drivers to look in their blind spot for oncoming cyclists.
"That is a technique that they have been teaching for years in Holland and we want to bring it to Canada so that people are more conscious to avoid further accidents," he told The Huffington Post Canada.
Lightbound's office is handing out stickers to display on car dashboards to remind drivers to use the "Dutch reach" when exiting their vehicles. He's asking people to email him if they would like one.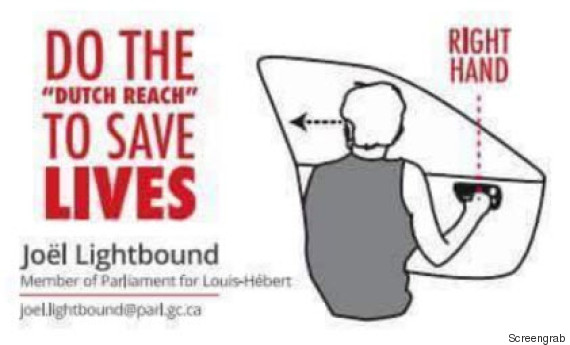 With a file from Catherine Levesque
Also on HuffPost
Top 10 Cities for Cycling