Concrete blocks surround the barren space. There's a makeshift bed on the ground, as well as a few ragged appliances. Some trinkets are hanging on the walls.
It's a bleak room, and it was built in the middle of Ikea's flagship store in Norway.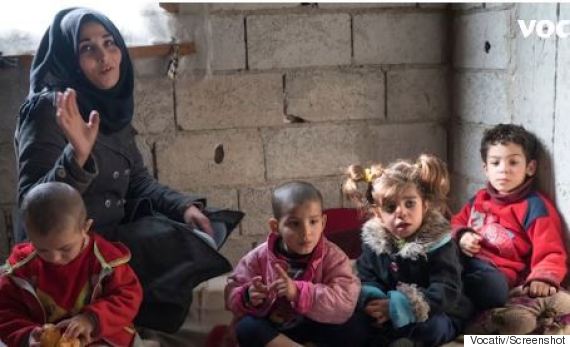 The space is meant to re-create the apartment that Syrian mother Rana and her four children lived in. (Photo: Screenshot/Vocativ)
Partnering with the Norwegian Red Cross and ad agency POL, the furniture giant created the space as a replica of an unfinished Syrian home besieged by war, according to CNN.
The 25-square-metre installation was meant to re-create the residence where Syrian mother Rana and her four children were forced to move in war-torn Damascus.
"When we had to flee to this area to find safety, we did not have enough money to rent a better place. We have no money to buy mattresses and blankets, or clothes for the children," she told the Red Cross team leading the project.
The designers of the installation wanted to re-create that apartment and its atmosphere for a Western audience.
"It would have been easier to just put up wallpaper, but it wouldn't have felt the same. People who had fled war themselves have told us, 'This is how it feels.' 'I remember this,'" POL art director Snorre Martinsen told AdFreak.
The blog reports that small pieces of paper similar to Ikea price tags adorned the walls of the room, but they weren't meant to sell anything. The papers contained information on the horrors Syrians have experienced since war enveloped their lives. Some of the papers also serve as donation slips.
According to The Independent, the installation brought 40,000 people to the store while it was up in October and more than the equivalent of CAD$31 million has been raised for Red Cross relief efforts in Syria.
Also on HuffPost
Subterranean Playground For Syrian Kids