Canada's immigration minister says he knows there are risks involved with lifting the visa requirement for Mexican visitors early next month but maintains the benefits are worth it.
John McCallum faced questions in the House of Commons Tuesday over testimony a senior official from Immigration, Refugees and Citizenship Canada delivered at a parliamentary committee earlier in the day.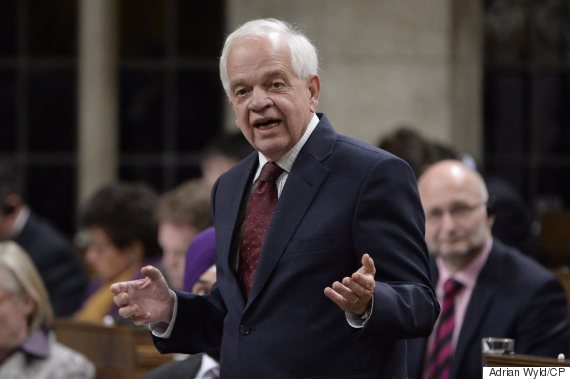 Immigration Minister John McCallum speaks in the House of Commons on Nov. 15. (Photo: Adrian Wyld/CP)
Conservative immigration critic Michelle Rempel said the testimony revealed the government was advised about possible hazards with its "rush" to lift the restriction for Mexicans on Dec. 1. The previous Tory government imposed the controversial visas in 2009 to stop thousands of false asylum claims.
"Canadians deserve to know — this is really important — what were these risks?" Rempel asked. "Why were the Liberals hiding them from Canadians and why did the Liberals blatantly ignore them?"
McCallum shot back by saying that unlike the last government, Liberals are pleased to welcome Mexicans to Canada and foster stronger relations with the country.
"Of course we knew there were risks," he said. "There are risks when you do anything."
The immigration minister said Liberals will work with the Mexican government to minimize problems and monitor the situation.
"But we are very happy to welcome more Mexican tourists to this country and accept the jobs that go along with that," McCallum said.
Rempel asks official about 'red flags'
At committee Tuesday morning, Rempel asked Olivier Jacques, area director of Latin America for the department of Citizenship and Immigration, if any "red flags" were raised before Prime Minister Justin Trudeau announced the change at the "Three Amigos" summit last June.
"Certainly there's a number of risks that have been identified, which is the case every time we conduct a visa review," he said.
"So, just to clarify what you just said, there were in fact risks that were flagged for the government but you can't comment on them here," she said.
"When Canada does a visa review, we balance risk," Jacques said.
"Sure, but my question was very specific. You just mentioned there were risks that were flagged for the government but you can't comment on them. Is that correct?"
"That's correct. There's some risk. I think for every visa exemption here's always some risk."
Trump win changes things?
Rempel also asked him about a report from CBC News that officials were concerned about a potential "surge of Mexican migrants" into Canada as a result of the American election.
U.S. president-elect Donald Trump has vowed to build a border wall with Mexico and deport millions of undocumented immigrants.
Jacques said he wasn't personally aware of meetings on the matter but admitted such a scenario is a concern.
CBC News reported last week that officials ramped up discussions to deal with a potential "spike in asylum-seekers" from Mexico in light of Trump's win.
Rempel accused the prime minister this week of failing to protect the integrity of the immigration system by moving ahead with the policy at this time.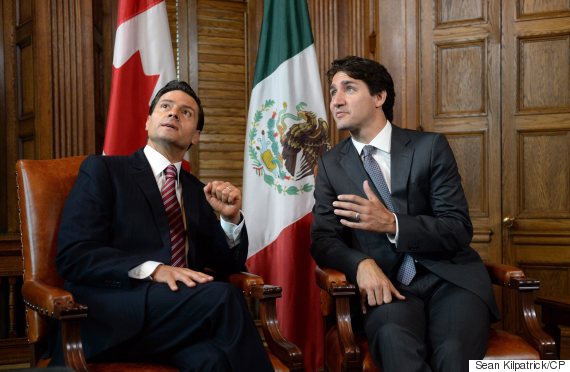 Prime Minister Justin Trudeau meets with Mexican President Enrique Pena Nieto in his office on Parliament Hill on June 28. (Photo: Sean Kilpatrick/CP)
McCallum again suggested the move will strengthen ties with Mexico and boost tourism traffic to Canada.
"We are monitoring the situation very closely, of course, but this project stands to bring major jobs and benefits to the country," he said.
McCallum also told CBC News Tuesday that the visa could return if Mexican asylum claims spike too much.
Trudeau said last summer that the visa changes, promised by Liberals on the campaign trail, will "make it easier for our Mexican friends to visit Canada while growing our local economies and strengthening our communities."
In return, Mexico agreed to end long-standing restrictions on Canadian beef imports.
With files from The Canadian Press
Also on HuffPost