If you thought Alberta's economy was in dire straits, just check out Newfoundland and Labrador.
"The Rock," as it's often called, is set to see unemployment reach as high as 19.6 per cent in just three years, according to an economic forecast released late last month.
It showed that employment dove 1.1 per cent in the first nine months of 2016, compared to last year.
That trend came as participation in the labour force fell from an average of 61.4 per cent in 2015 to 60.7 per cent this year, falling faster than the total labour force did.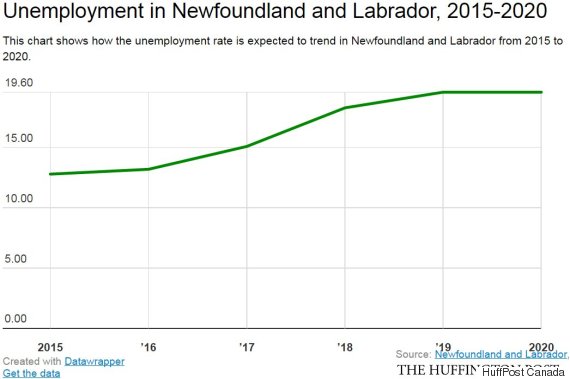 The provincial economy was a hot topic in the province's legislature as it reconvened for its fall sitting on Monday, CBC News reported.
Politicians were at a loss for words when asked to describe what unemployment of almost 20 per cent would look like in the province.
"I don't know if I can, I really don't know if I can," Paul Davis, leader of the opposition Progressive Conservatives (PCs), told the network.
An economic review released in the spring paints a troubled picture of Newfoundland and Labrador's economy, as a contraction that began in 2014 is "expected to continue for several years."
The downturn comes as low commodity prices have "dampened short-term resource investment" and forced the closure of some mining operations.
It's also happening as the Hebron oil project, Vale's nickel processing facility and the Muskrat Falls hydroelectric dam reach their completion dates, dampening capital investment.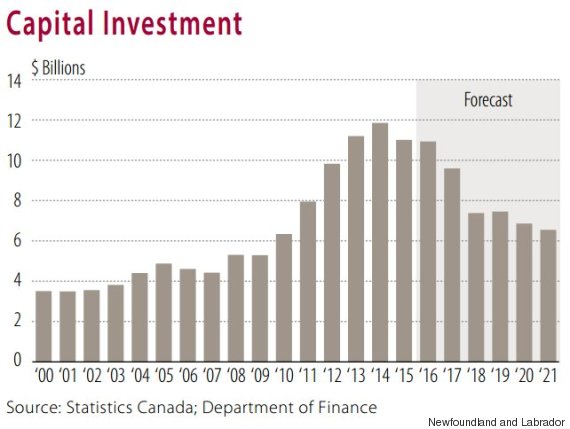 Newfoundland and Labrador's woes are also tied to Alberta's — low oil prices are expected to impact the employment of residents who fly west to work in the oil industry and, by extension, drive down consumption at home.
Recent news for the province's economy isn't much better than its long-term outlook.
Newfoundland and Labrador lost approximately 5,600 jobs last month, and most of them were full-time positions (4,700), according to Statistics Canada.
The overall unemployment rate climbed by 1.7 per cent annually. It wasn't the highest in Canada — that was Alberta, with growth of 1.9 per cent — but it nevertheless stood out among all provinces.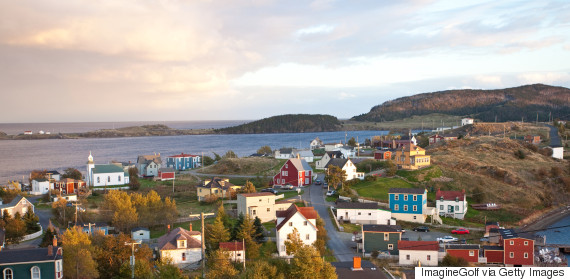 A quaint Newfoundland fishing village. (Photo: Imaginegolf/Getty Images)
But Newfoundland and Labrador's economic outlook wasn't all bad news. Construction on the Hebron project and on Vale's nickel processing plant are expected to add "long-term productive capacity" in the economy.
Oil production at Hebron could grow for the next several years and production at the nickel facility could "increase manufacturing shipments."
Growth in the tourism sector is also expected with capacity enhancements at the St. John's International Airport and the Marine Atlantic ferry, as well as the completion of the St. John's Convention Centre.
The province also has plenty of offshore oil and gas resources that companies could tap into.
"Deepwater exploration and development hold significant opportunities for future growth in oil production and, by extension, the provincial economy," the forecast said.
Also on HuffPost
Lottery Winner Selling $1.2 million Newfoundland Mansion (July 2016)