Eden Grinshpan didn't know she would grow up to become a famous cook or a television personality. In fact, it wasn't until high school that she discovered her love of food. She became obsessed with The Food Network and Ina Garten and later enrolled to Le Cordon Bleu in England.
After graduation, she travelled through India, Southeast Asia and Israel before finally settling in New York where her career in television began. Now, Grinshpan cooks and eats for a living in a series called "Eden Eats" -- a job that so many of us would kill to have.
"My mom laughs because she says I was the pickiest eater growing up. I was so difficult, and now it's a complete joke between us," Grinshpan tells Racked. "Now I cook for a living, and it's easy for me to try things. I honestly think she's really surprised I got into food."
Recently, Grinshpan invited HuffPost Canada over for lunch to chat about food, life and travel. This is 29 Questions with Eden Grinshpan, our new BFF.
Want more from Eden Grinshpan? Scroll through the gallery below to see five recipes from Eden herself.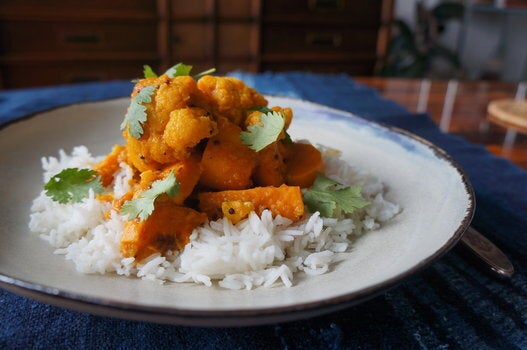 Five Delicious Recipes From Eden Grinshpan