What can "The Simpsons" teach us about religion, free will or morality? Is Homer Simpson a virtuous character?
These questions and more are going to be explored in a course at the University of Glasgow called "D'Oh! The Simpsons Introduce Philosophy."
Yes, really.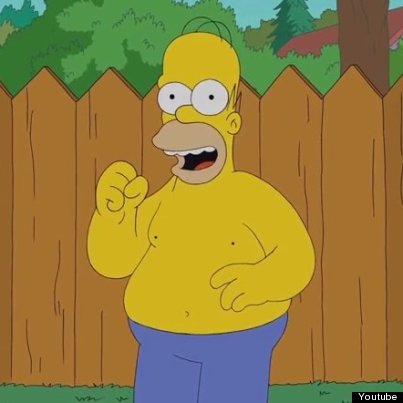 The course will compare Homer Simpson to Aristotle's account of a virtuous character. (Photo: YouTube)

"'The Simpsons' is one of the modern world's greatest cultural artefacts partly because it is so full of philosophy," reads the course description.
"Aristotle, Kant, Marx, Camus, and many other great thinkers' ideas are represented in what is arguably the purest of philosophical forms: the comic cartoon."
Homer a 'complex' character
The one-day class will run on Jan. 21 and Feb. 4. Comparisons will be drawn from Homer Simpson to Aristotle's account of a virtuous character, according to BBC.
Course instructor John Donaldson said the iconic family's patriarch is a "complex" character.
"He's very gluttonous, he can be quite violent and self-interested," he told the broadcaster.
A 'sophisticated work' of pop culture
"But at the same time he's a character that's hard not to like. He's very popular. He has a childlike joy of life, he's open to doing the right thing and he's a faithful family man."
Donaldson noted to The Scotsman that series creator, Matt Groening was a student of philosophy, and his background shines through every episode.
"The Simpsons is a very sophisticated work of popular culture, with a broad scope and depth, and is full of philosophical themes," he said.
Also on HuffPost
Most Controversial 'Simpsons' Moments