Many of us envision that we'll spend retirement with more than a few beers by our side.
And for retired Labatt employees, that pleasure came free for decades.
The brewer, which makes brands like Labatt 50, Budweiser and Alexander Keith's, has long given its retirees complimentary booze. But as of Jan. 1, 2019, they'll have to buy it like everyone else, according to The Canadian Press.
Current employees get 12 cans or bottles a week, and there's no sign that will disappear.
In an Oct. 28 letter to employees, Labatt vice-president Lindsay King wrote that the growing cost of providing full benefits, including health coverage for retired workers, was the reason for their decision.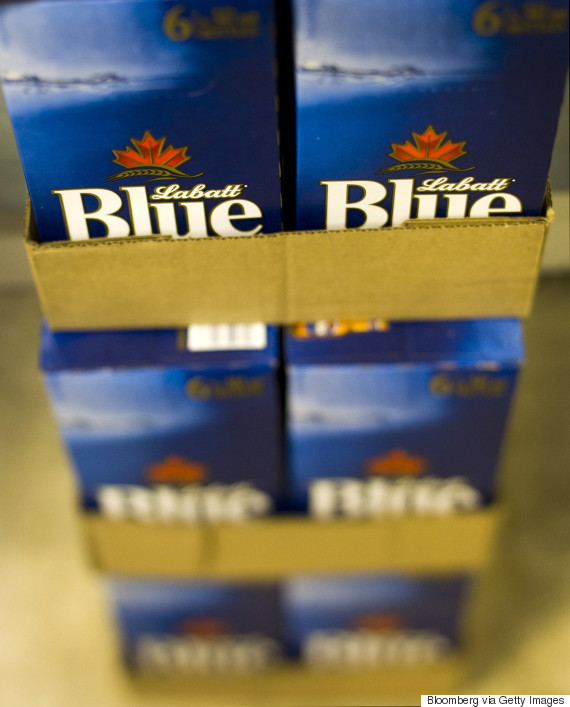 Cases of Labatt Brewing Company Ltd. Labatt's Blue beer are stored at the Liquor Control Board of Ontario (LCBO) flagship store in this photo taken with a tilt-shift lens in Toronto on Aug. 22, 2011. (Photo: Brent Lewin/Bloomberg via Getty Images)
"A recent comprehensive review of all the cost management options has led us to conclude that discontinuing free beer is the best course," King wrote in the memo, obtained by CBC News.
Spokesman Charlie Angelakos told The London Free Press in a statement that the company analyzed several beer and consumer packaged goods companies and found that none of them offered its retirees free stuff.
The survey also showed that Labatt's pension and retirement benefits offering was competitive, Angelakos said.
But retirees say they feel like the small gesture showed the company's care for the community.
"If an employer can afford to do that kind of goodwill, it generally pays off for them in spades," Kevin Lomack told the Free Press.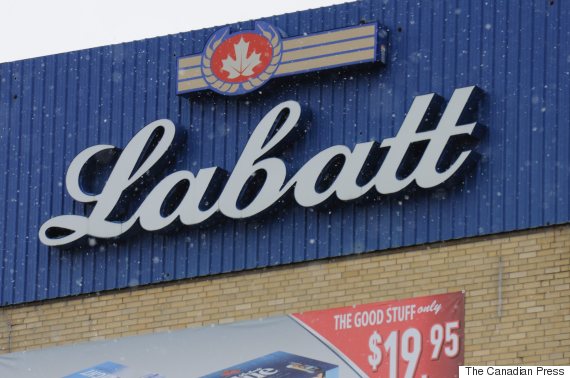 The Labatt brewery in London. (Photo: Stephen C. Host/The Canadian Press)
Labatt is owned by multinational Anheuser-Busch InBev, whose controlling shareholders are 3G Capital, a Brazilian firm, according to The New York Times.
3G acquired Labatt more than 20 years ago, and it has been cutting costs in both the wages and benefits departments, the paper reports.
"I just think it's nickel-and-diming of our retirees that put in a lot of work for many, many years."
A retired worker's allotment depends on where they live. In Edmonton, they can bring home a free 24-bottle case a week, while those that worked at the company's London plant got about eight a year, David Bridger, the local union president for workers in London, told the Times.
Edmonton local union president Jim Stirr told CBC News he still thinks the decision is in bad taste.
"I just think it's nickel-and-diming of our retirees that put in a lot of work for many, many years," he said.
"In the cost of doing business, it's such a small, small thing."
Also on HuffPost
The Best Canadian Cities To Do Business In: CFIB (2016)