Wood. Meat. Safety standards.
Those are just a few items that are expected to be on the agenda when Donald Trump's administration looks to renegotiate the North American Free Trade Agreement (NAFTA) with Canada and Mexico on its first day in the White House.
Softwood lumber and country-of-origin meat labeling are expected to be top-of-mind when Trump takes office on Jan. 20, 2017, according to a transition memo obtained by CNN. Other matters include currency manipulation and environmental and safety standards, the memo said.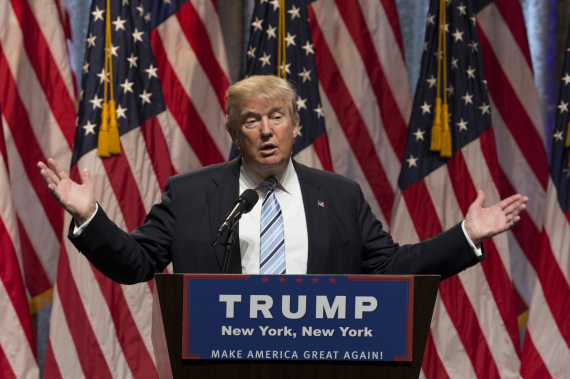 Donald Trump. (Photo: Getty Images)
Discussions over wood and meat could mark the latest in a series of trade disputes over both products, which have been subject to tariffs and labeling in the past.
In 2002, the United States passed the Farm Security and Rural Investment Act, better known as the Farm Bill.
It requires that various meats have country-of-origin labeling (COOL) to specify where the food comes from.
Last year, the World Trade Organization (WTO) called for the labeling to be removed because it contravenes international trade rules.
Bringing it up in NAFTA negotiations would be like "redoing the presidential election because you don't like the results," Perrin Beatty, president of the Canadian Chamber of Commerce, told the Globe and Mail.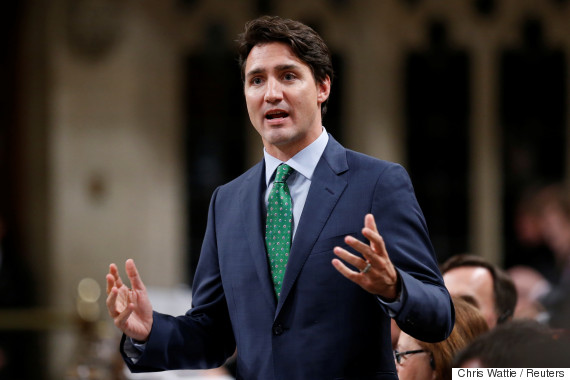 Justin Trudeau. (Photo: Chris Wattie/Reuters)
Softwood lumber could also prove to be a complicated matter. In 2006, Canada and the U.S. reached the "Softwood Lumber Agreement" after U.S. president George W. Bush slapped a 29 per cent tariff on Canadian imports in 2002.
The agreement, which ended the tariff, expired last year, and the parties have been at a standstill on a new one ever since.
Softwood lumber could very well become a part of NAFTA under the upcoming negotiations. And that could mean that wood exports could be subject subject to quotas or limits, The Globe and Mail said.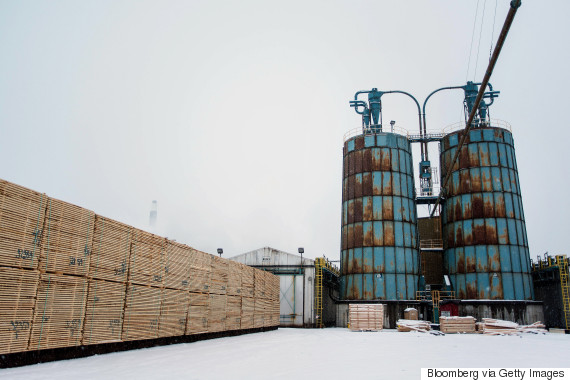 Cut lumber sits in the yard in preparation for drying at the Resolute Forest Products mill in Thunder Bay, Ont. on Jan. 8. (Photo: Bloomberg/Getty Images)
Much of Trump's talk around free trade on the campaign trail may have revolved around Mexico. But Canada and America have also had rocky times since NAFTA was implemented, CNN noted Thursday.
Thirty-five complaints have been brought against the Great White North since NAFTA came into force in 1994, and most of them have come from U.S. companies.
Canada has been the most sued country under NAFTA, getting hit with 70 per cent of all claims since 2005.
With files from The Canadian Press
Also on HuffPost
Canada-EU Free Trade Deal: What You Need To Know