For most of us girls, having shaved-off eyebrows is the ultimate nightmare. We mean, can you imagine accidentally taking a razor and shaving off your constantly on-fleek brows? That sounds absolutely tragic.
So when one teen decided to trick her boyfriend into thinking she had shaved off her beloved brows, we screamed. And then we laughed. Because who doesn't love a good prank?
Using the good ol' no-brow beauty hack (which involves a whole lot of glue, foundation, colour-correcting concealer and setting powder), Lizette Galvan, a 17-year-old from Fort Worth, Texas, made herself look like she had no eyebrows at all.
With her new, bare look, she picked up her phone, and texted her boyfriend.
haha pic.twitter.com/9vMYml8vhT

— Liz (@galvanlizette13) November 14, 2016
"'Bout to shave my brows," she wrote. And her boyfriend Anthony responded with a nervous, "Shave?"
Lizette went on to convince her boyfriend that the shaving was in process. And like we would all expect, Anthony could not even.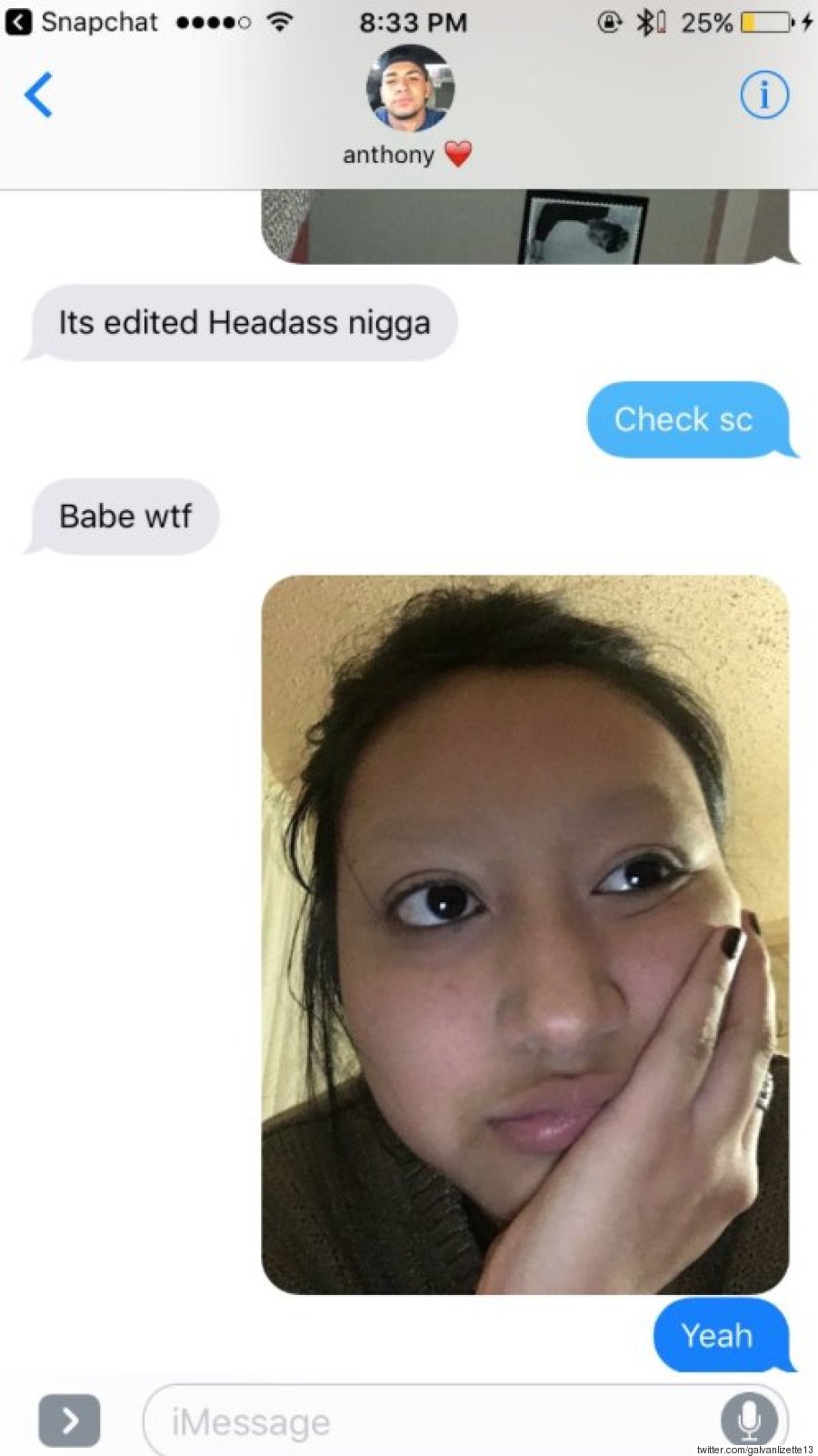 "Babe wtf," Anthony wrote. "Why would u shave them?"
And just to mess with him even more, the teen sent back one more photo of herself with drawn on cartoon eyebrows.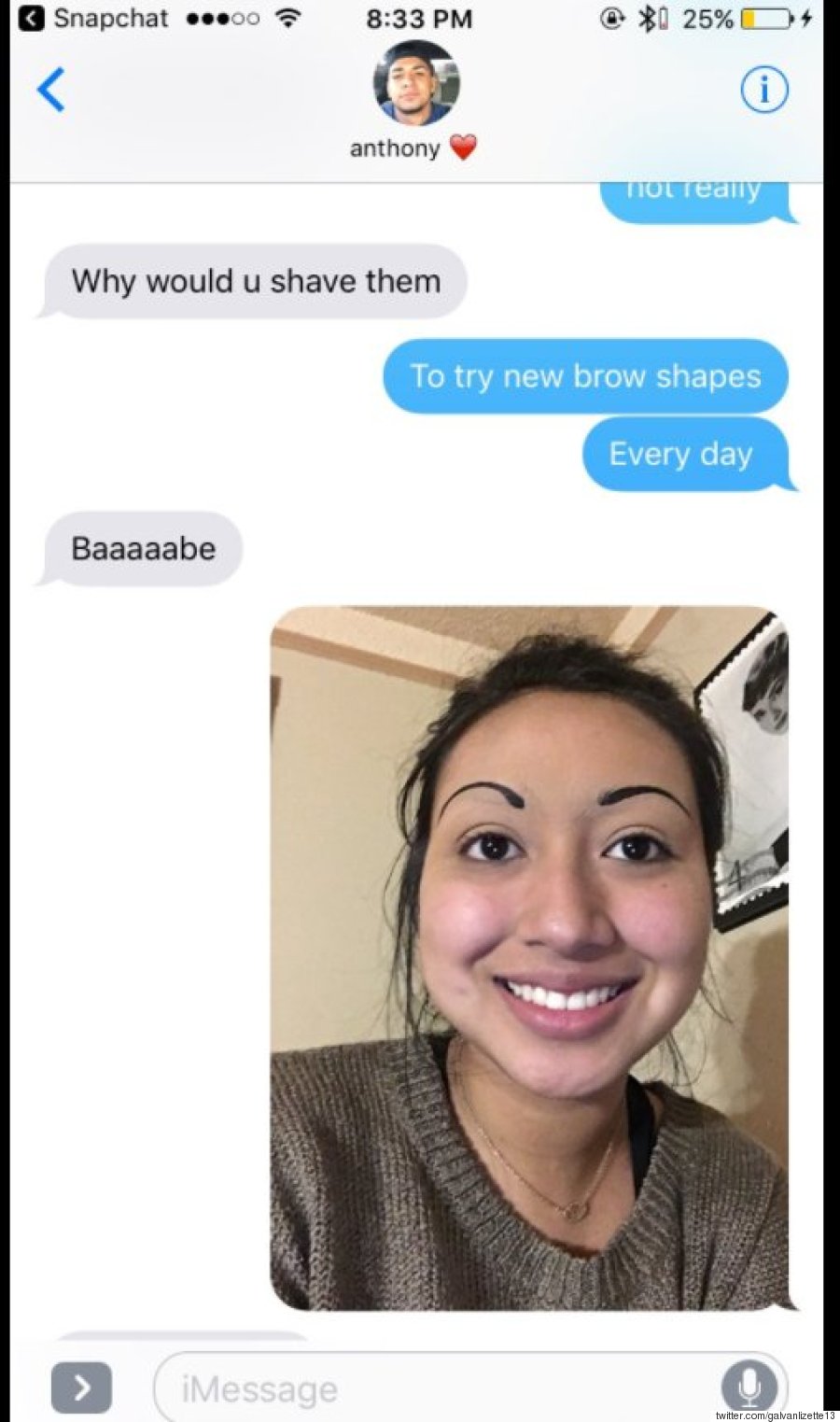 Hilarious.
Like any good prankster, Lizette posted her hilarious conversation on Twitter and the eyebrow-less prank became a viral hit with over 12,000 retweets.
And if you're wondering, Anthony is doing just fine after the trauma he endured for a makeup trend.
"He was pretty relieved and happy it was just makeup," Lizette told Seventeen.
Nice one, Lizette.
Follow Huffington Post Canada Style on Pinterest, Facebook and Twitter!
Also on HuffPost