OTTAWA — Canada's federal housing agency says a sudden rise in interest rates could cause house prices to plummet 30 per cent, according to a stress test it conducted.
Canada Mortgage and Housing Corp. says it could withstand such a scenario, but its mortgage insurance business would incur $1.13 billion in losses.
Read more:


It Begins: TD Bank Hikes Mortgage Rates In Wake Of New Rules


Read more:


RBC To Increase Fixed Mortgage Rates


Read more:


Bond Markets' $1-Trillion 'Trumpflation' Wipeout A Bad Sign For Canadian Housing
CMHC tested its mortgage loan insurance and securitization businesses against several extreme scenarios, including a U.S.-style housing correction, a high-magnitude earthquake that destroys critical infrastructure and a prolonged plunge in oil prices of between US$20 to $30 per barrel.
The agency published the results of these tests but noted that none of the scenarios should be considered a prediction or a forecast.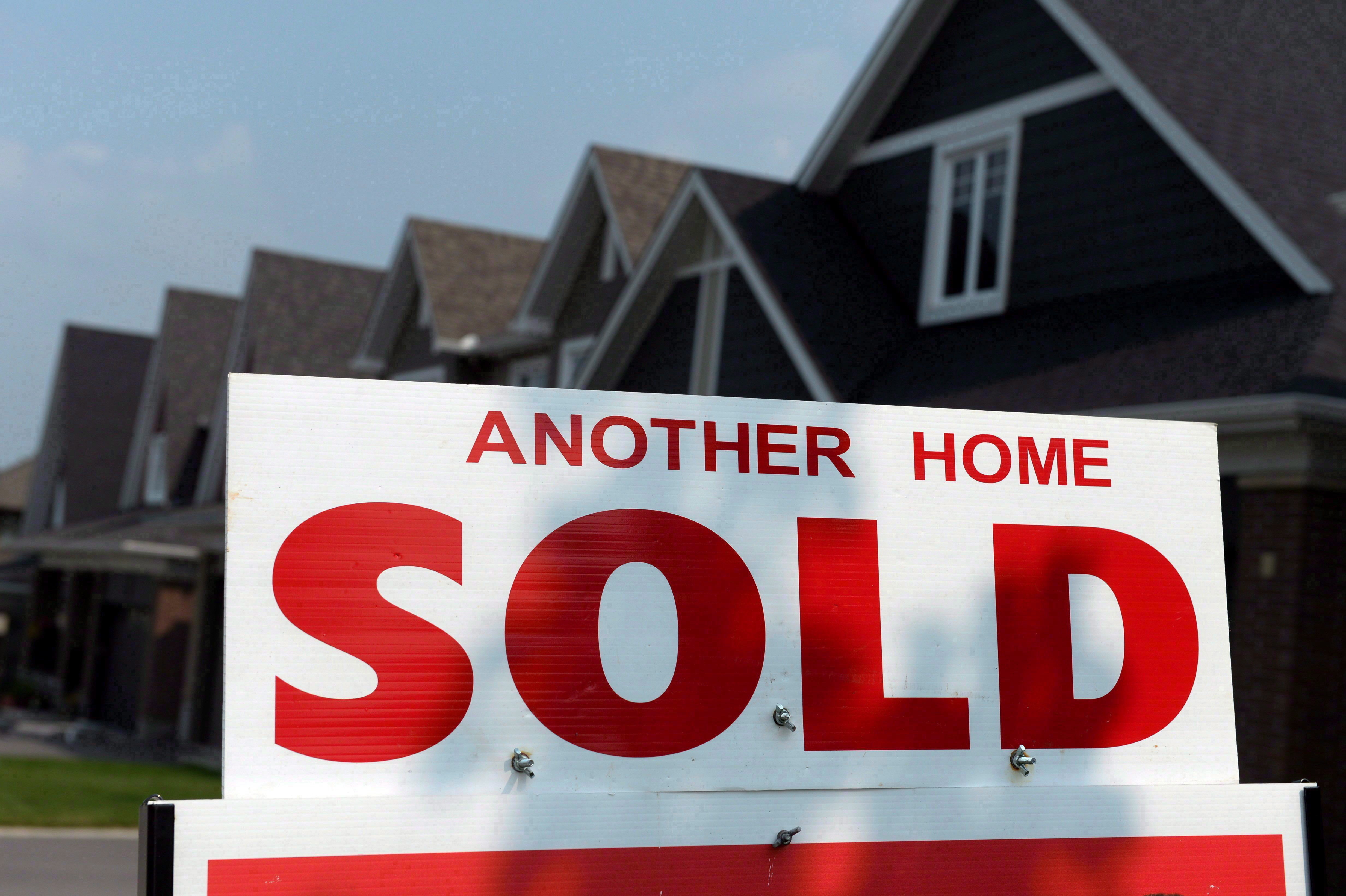 A for sale sign displays a sold home in a development in Ottawa on July 6, 2015. (Photo: The Canadian Press/Sean Kilpatrick)
CMHC says that in the event of a "severe and prolonged'' economic depression, house prices could drop 25 per cent, unemployment could rise to 13.5 per cent and the insurer could incur $3.12 billion in losses.
CMHC says the tests confirm that its capital holdings are sufficient.
"Stress testing involves searching out extreme scenarios that have a very remote chance of happening and planning for them,'' said Romy Bowers, CMHC's chief risk officer, in a statement.
"Rigorous stress testing is an essential part of our risk management program and allows CMHC to evaluate its capital levels against these scenarios.''
Also on HuffPost
Greater Toronto's Craziest House Price Jumps