A new survey has found that more Canadians are planning on taking advantage of American Black Friday deals this year, both in store and online.
The survey, commissioned by UPS Canada and conducted between Sept. 26 and Sept. 29, suggests that 45 per cent of Canadians intended to take part in American deals — up from only 29 per cent last year.
Craig Calvert, the director of customer solutions at UPS Canada, says this may be because the Canadian dollar is stronger this year than it was last year, so customers' money can go further.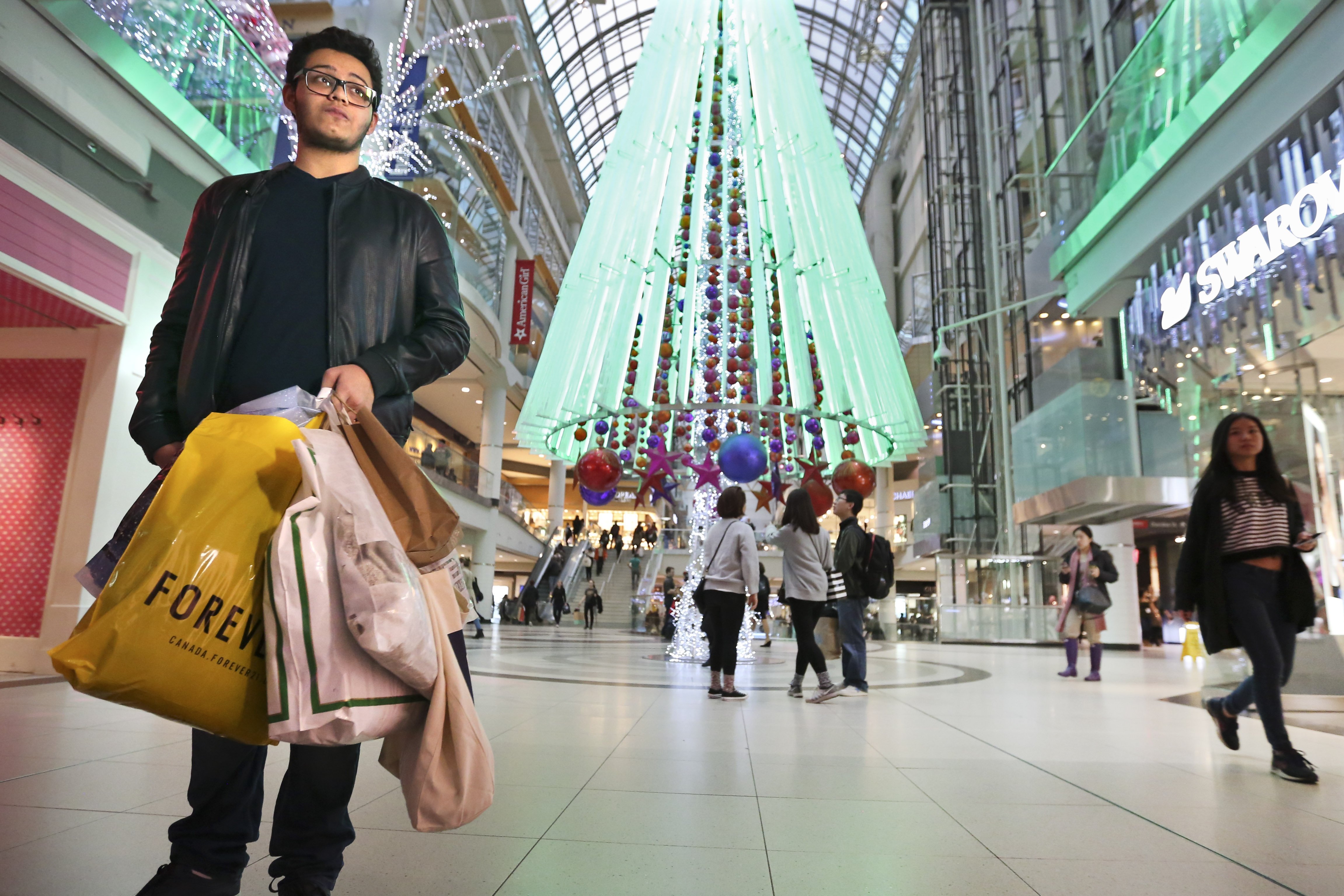 Ishav Kohl, 18, holds both his own bags and those of his friends while they carry on shopping by in Toronto's Eaton Centre, Nov. 27, 2015. (Photo: Richard Lautens/Toronto Star via Getty Images)
The survey found that most of those looking to make purchases on Black Friday will do so online, although some will also be crossing the border.
But some Canadians who are upset about Donald Trump's victory in the U.S. presidential election say they won't be making any U.S. Black Friday purchases this year.
Joyann Sikatowsky, 55, of Sudbury, Ont., who disagrees with the president elect's position on immigration, says her boycott of U.S. retailers will extend beyond Black Friday.
"It's just the values,'' she said. "I'll stay in Canada.''
Like HuffPost Canada Business On Facebook
Also on HuffPost
Canada Black Friday Deals 2016