If there's one good thing to take from a Trump presidency, it's that Alec Baldwin has found the role of his lifetime.
The actor returned to "Saturday Night Live" this weekend to portray Donald Trump, in over his head as his term is about to begin.
In the bit, Trump meets with his campaign manager Kellyanne Conway (played by Kate McKinnon), a top military general, and Mitt Romney, played by Jason Sudeikis.
The skit ends with Trump meeting his vice president, Mike Pence, who he calls "the reason I'll never get impeached."
The Vice-President elect outlines the difficulty ahead for Trump's campaign promises like deporting millions of immigrants and jailing his election rival Hillary Clinton. Trump folds on the plans one by one, telling Pence to just "scrap" the ideas that won't work.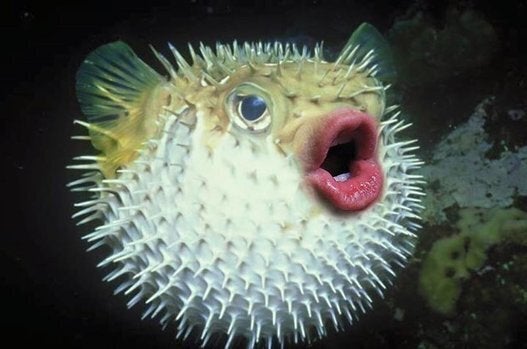 Donald Trump's mouth on puffer fish