The American custom of knocking people flat on their backsides in the name of a heavily discounted plasma television has been a Canadian tradition for years.
This year, Black Friday and Cyber Monday fall on Nov. 25 and 28, respectively. The highly anticipated shopping event involves retailers offering up steep discounts on everything from clothing, electronics, housewares, travel, housewares and much more.
If the thought of pushing and shoving or lining up isn't appealing to you, Cyber Monday may be more up your alley. The trick to scoring a great online deal on Cyber Monday is being ready to place your order the minute the clock strikes 12:01 a.m. The refresh button is your best friend.
To help you in your Cyber Monday and Black Friday quest, we've curated a list of Canadian-based retailers and brands that will reward you with the best deals. Keep these sites bookmarked or you'll be kicking yourself when you're paying full price for all your holiday gifts.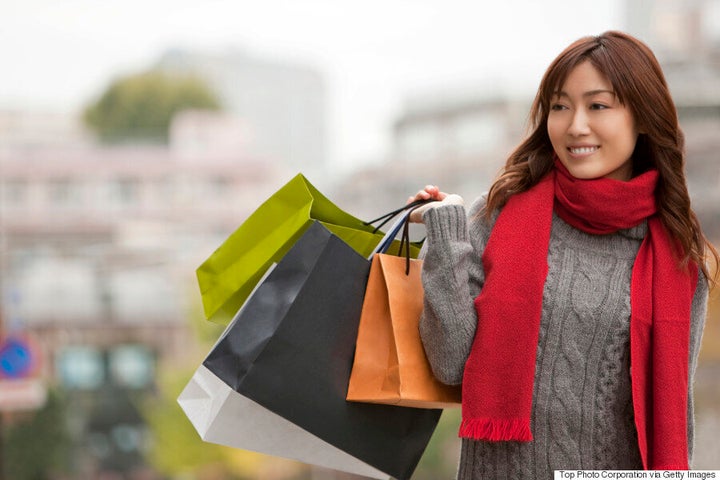 It's a no-brainer that Amazon will be one of the top sites to score great deals on Black Friday and Cyber Monday. They haven't released details on what products you'll be saving big on yet, but make sure you bookmark their page. Historically, their sales haven't let consumers down and we expect the same this year.
You'll want to stock up on lingerie after hearing about this great deal. Blush Lingerie is generously discounting their already affordable pieces by 50 per cent from Nov. 25 (starting at midnight) to Nov. 27 (until 11:59 p.m. EST).
Stay tuned for Cyber Monday where they'll be running their "never-on-sale-sale." But you'll have to be patient, as they haven't released details yet. We can assure you that it's worth the wait.
The Vancouver-based accessories brand has become somewhat of a sensation. You can't go outside without seeing the brand's classic woven label. They don't often have big sales, but they're offering $10 off purchases of $80 or up, $30 off purchases of $120 and up, and $50 off purchases of $160 and up.
If you can hold off until Cyber Monday, deals will be even better: $20 off purchases of $80 and up, $40 off purchases of $120 and up, and $60 off purchases of $160 and up.
They'll also be bringing back last chance items from previous seasons that have been discounted up to 50 per cent.
If you're looking for designer clothing, Montreal-based SSENSE is where you need to stay glued. Save on your favourite big name designers as well as local Canadian labels. The online boutique offered up to 50 per cent on wide variety of luxury items last year.
They added additional discounts on Cyber Monday, so if you can wait a few days, you might be able to score the Comme Des Garçons piece you've been eyeing at a sizable discount.
The popular outerwear brand is also planning a great sale for those who haven't purchased their winter coats yet. During Black Friday and Cyber Monday, you'll find beautiful wool coats and puffer style parkas for up to 40 per cent off, which is quite rare for the brand.
If you've been eyeing a certain pair of shoes from Aldo, it might be time to pounce. On Black Friday, Aldo will be offering 50 per cent off already reduced styles and their early bird sale will include 20 per cent off regular priced styles starting at 6 p.m. EST and ends Friday at 10 p.m.
On Cyber Monday, Aldo is offering 20 per cent off regular styles and 50 per cent off already reduced styles.
Vintage lovers are typically not the types who get hyped on Black Friday, but this year is different. Toronto-based Vanguard Vintage is planning a huge online sale this year. Their selection of covetable vintage pieces are hand-picked and carefully curated to appeal to even those with the most contemporary tastes.
You'll want to keep this site bookmarked because they are offering 65 per cent off storewide.
If there ever were a store that did it all, it would be Hudson's Bay. It's truly a one-stop shop and they take Black Friday and Cyber Monday seriously.
The retailer remains tight lipped on exactly what you'll be saving on, but their site has indicated that there will be some worthwhile discounts on everything from clothing, shoes, handbags and housewares.
Aritzia is upping their Black Friday game this year. Expect some solid discounts between Nov. 22 to 27.
From Nov 22 to Nov 24, save 50 per cent on select fall and winter items online and in store. And on Nov. 25, everything will be discounted up to 50 per cent online and in store.
From Nov. 26 to Nov 27 (until 7 p.m. PST), save 50 per cent off select fall and winter items. From Nov. 27 (7 p.m. PST) - Nov. 28 (11:59 p.m. PST), everything is discounted up to 50 per cent off and you'll also get free shipping on all orders.
If you're looking for beauty products to splurge on, Canadian-based Consonant skincare is rewarding customers with 20 per cent off all individual products storewide.
The first 50 shoppers that pop into their brick and mortar stores will also receive a generous gift-bag and enjoy treats while they browse.
As always, Joe Fresh is a great destination for a discount. Last year, they offered a bulked up clearance section as well as a storewide discount of 30 per cent. If that wasn't enough savings, they also waived shipping. We're anticipating a similar sale this year.
If you've always wanted a classic pair of Roots sweatpants but couldn't quite pull the trigger, Black Friday may be the time.
This Black Friday/Cyber Monday weekend, Roots is running a '6 Days, 6 Offers' sale as well as 30 per cent off the entire store. The 30 per cent discount runs from Nov. 23 to 28, as does the six days of discounted offers (each day's sale will be announced the night before).
Customers in-store and on Nordstrom.com will receive an additional 20 per cent off select clearance items from Nov. 24 to 28.
Starting Nov. 25, the majority of Garmentory's 350 indie boutiques and designers will be participating in the fourday Black Friday Sale with up to 60 per cent off.
Indochino is offering up to 70 per cent off in its showrooms and online during its biggest Black Friday Event ever with the coupon codes BLKFRI and CYBMON.
lululemon's design team has created their exclusive Black Friday Featherlight collection in collaboration with designer Janaina Hilherio.
On Cyber Monday, expect up to 30 per cent off some of the websites top brands including Honest Company, Aden + Anais, Derma E, Braun, Jamieson and more.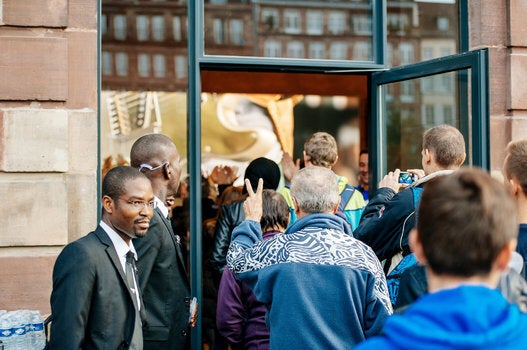 8 Scenes We'd Like To See This Black Friday