An 18-year-old girl is recovering in a Texas hospital after she was shot three times in the head and stabbed in the neck.
"Once in the face, once in the back of the head, and another time on the side of the head," her father, Victor Raga, told CBS 11 News of her gunshot wounds.
Evelyn Bunte was asleep Nov. 5 at a Fort Worth home where she was staying with her boyfriend when one or more people made their way inside and attacked her, according to the broadcaster.
Fort Worth Police don't think the attack was random, but they haven't yet arrested anyone or uncovered a motive.
Raga told CBS he thinks his daughter, who had just moved to the city from Illinois, fell in with a bad crowd.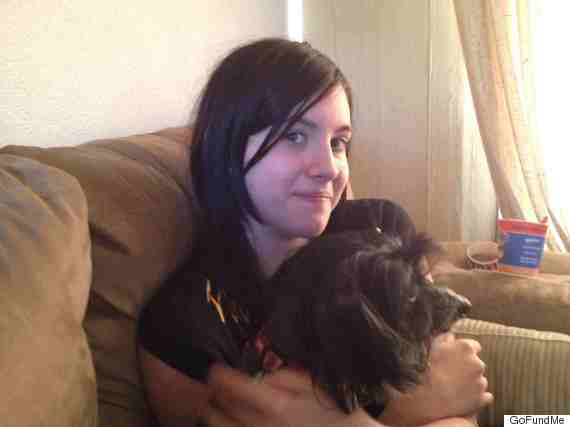 Evelyn Bunte was asleep at a Fort Worth, Texas home when she was attacked. (Photo: GoFundMe)
He told Inside Edition that she fought back at the people that attacked her, and that's when the situation escalated.
"She just wouldn't die. She fought," he said.
Bunte lay there for five hours before she was found and rushed to hospital.
Raga also told Fox 4 News that since the teen was the only witness to the attack, it's hard to find out what happened.
"Her actual recollection of things right now is foggy, but as her brain heals and her skull heals up, we're hopeful she'll remember something and can help us in the investigation," he said.
A woman who identified herself as the teen's cousin set up a GoFundMe page to cover medical costs.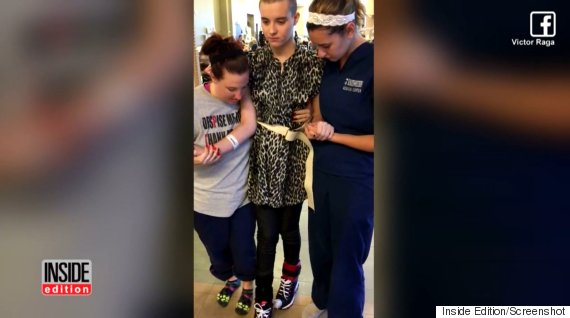 Evelyn Bunte walks with help in this video from her dad's Facebook page. (Photo: Inside Edition/Screenshot)
Megan Trotsky wrote that Bunte had to undergo surgery on her brain as well as to remove metal pieces from her mouth. She said the teen will likely need long-term rehabilitation after she leaves hospital.
"She is only 18 years old and is one of the strongest and toughest people I know, especially after pulling through this."
Raga told Inside Edition his daughter is staying positive.
Although she is blind and partially paralyzed on her right side, she can now stand independently and her motor skills and speech are improving.
"If that's not a miracle of survival... It's incredible," Raga said.
In the video above, she is also shown walking with help.
You can see more on her recovery in the video.