Summer bodies are made in the winter, so stop using the cold weather as an excuse to sit on the couch all day.
In the video above by Cycling Weekly, we learn the dos and don'ts of winter training.
If you want to be a better cyclist by the spring, experts Paul Knott and Hannah Reynolds say training in the winter will make you stronger.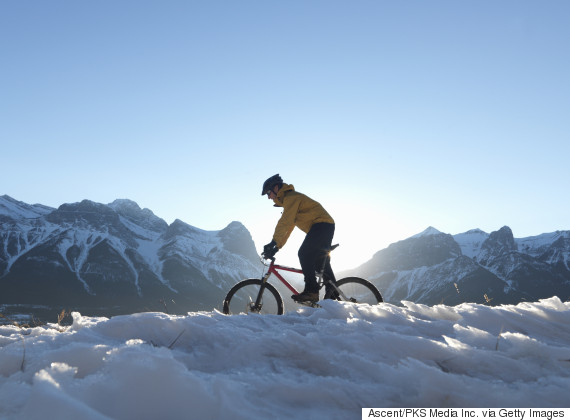 Setting winter workout goals is a good place to start, but as with all plans, it's good to leave room for flexibility. "It's better to miss one session than end up needing several days off with illness or worse, getting injured by insisting on riding outside in bad conditions," says Reynolds.
If the weather is bad, you can always bring your workout indoors. Hopping on a stationary bike and cranking up the tension can be just as challenging as climbing up a steep hill outside.
But if you insist on staying outdoors, invest in some cold (and wet) weather gear. Start with a warm base layer and add on a waterproof shell, and don't forget to bring gloves and extra socks in case your feet get wet.
Check out the video above for more tips on winter training.
Also on HuffPost