Dating and hooking up can be tricky under the easiest of circumstances, but navigating STD/STI status can add some unwanted complications to the situation.
It's often awkward to discuss your sexually transmitted infection status with a new or potential partner, even if you know it's important to do. And it can be outright terrifying to bring up the topic if you know you have an STI and you have to share that information before you're sure how your partner will react.
But that's a situation an increasing number of Canadians find themselves in. Rates for many STIs are increasing in Canada: Gonorrhea rates went up more than 50 per cent between 2001 and 2010 and syphilis rates more than quadrupled in the same time period, according to the Public Health Agency of Canada. Meanwhile, rates of chlamydia, the most common sexually transmitted infection in the country, have increased every year since 1997.
But while STIs are a health matter to take seriously, they are not the end of your ability to have intimate relationships or an indication of your worth as a person or a partner.
Here are a dozen tips for navigating STIs in your romantic and sexual relationships, from knowing your own status to talking to partners about theirs.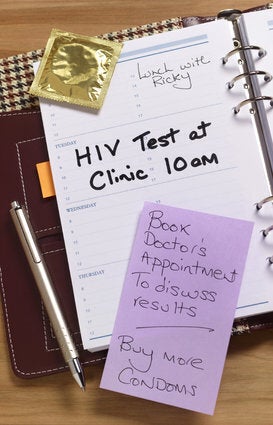 How To Have A Safe Relationship When You Have An STD