OTTAWA — The Trudeau government fended off accusations again Friday that it showed favouritism towards Liberal Ontario Premier Kathleen Wynne when it picked up the tab for a public relations contract to support her mission to the Middle East last spring.
The Huffington Post Quebec revealed earlier this week that Ottawa had signed a contract worth $23,399.87 with the Israeli firm Ben Horin & Alexandrovitz for the "preparation, implementation and monitoring" of Wynne's trip to Israel last May.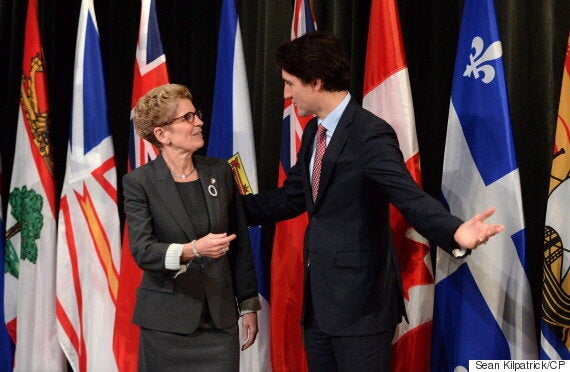 The Conservatives suggested Thursday that Prime Minister Justin Trudeau and his good buddy Wynne were cosying up again and Canadian taxpayers were unjustifiably footing the bill for the federal Liberals' close ties to their provincial cousins.
Foreign Affairs Minister Stéphane Dion responded that "the amount of money [in question]... is an amount of money that was available to anyone."
On Friday, Ontario Tory Karen Vecchio was incredulous.
"Seriously, anyone can get a free $23,000 PR guy funded by the Liberals? No wonder they have no hope of balancing this budget," she lashed back during question period.
"Why will the minister not simply admit that Kathleen Wynne got the money because she is a Liberal?"
"Why will the minister not simply admit that Kathleen Wynne got the money because she is a Liberal?"
Dion responded that every province, regardless of government partisan stripe, could have made a request for federal help accessing foreign commercial markets.
"Other provinces have benefited from the same service," he said.
The Ontario trip resulted in 44 signed commercial agreements worth $118 million and 200 jobs in Ontario, he added.
"Is the member opposite suggesting we weaken ties with Israel?" Dion said.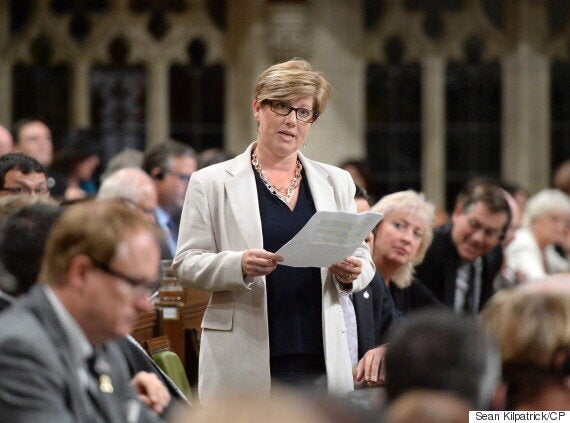 "[W]hat the member is suggesting is that the federal government not pay Ontario's bills," shot back Ontario Conservative MP John Brassard.
Global Affairs Canada told HuffPost the $23,000 contract was part of a wider communication strategy and not specifically intended to support the Ontario premier's visit.
"[The contract] was awarded to help the Canadian mission in Tel-Aviv...in the absence of a principal public affairs officer to help with general communications at the embassy and with public affairs programs," wrote departmental spokesperson Kristine Racicot.
Ottawa often shares resources with the provincial delegations or Canadian city mayors, Dion's press secretary Chantal Gagnon added.
Last week, Montreal mayor Denis Coderre, Toronto Mayor John Tory and British Columbia's Finance Minister Michael de Jong were in Israel for an economic mission and they also received federal assistance, she said. Gagnon was unable to say if this was just support from the embassy or federal spending on an external public relations contract.
Not the same case in Quebec
Quebec Premier Philippe Couillard has not benefited from the same treatment, a provincial ministerial spokesperson told HuffPost.
Unlike Ontario, however, Quebec has many diplomatic missions abroad to support provincial delegations when they pass through a given area.
"When Quebec organizes its missions, it's Quebec money that is injected, it is Quebec resources, and Quebec expertise," said François Caouette, press secretary of International Relations Minister Christine St-Pierre. "That is why we have a diplomatic presence and offices in some 15 countries in the world."
There are times, however, when goods or services are offered to Quebec by the Canadian government, Caouette said. Couillard, for example, was offered transportation, photography services, and help securing a meeting with Cuban President Raul Castro, during a mission to that country in September.
HuffPost reported earlier this week that the federal government had spent nearly $27 million on external public relations contracts from Nov. 4, 2015 to Sept. 19, 2016. Of this, Global Affairs Canada had spent more than $1.2 million on 119 contracts.
With files from and translation by Althia Raj