TORONTO — From a sarcastic French concierge to a dog named Paul Anka and a heavy metal singer, "Gilmore Girls'' had some Canuck touches over the years.
Here are some Canadian connections to the American mother-daughter series, which returns Friday with four episodes on Netflix. "Gilmore Girls: A Year in the Life'' is set nine years after the finale of the original series: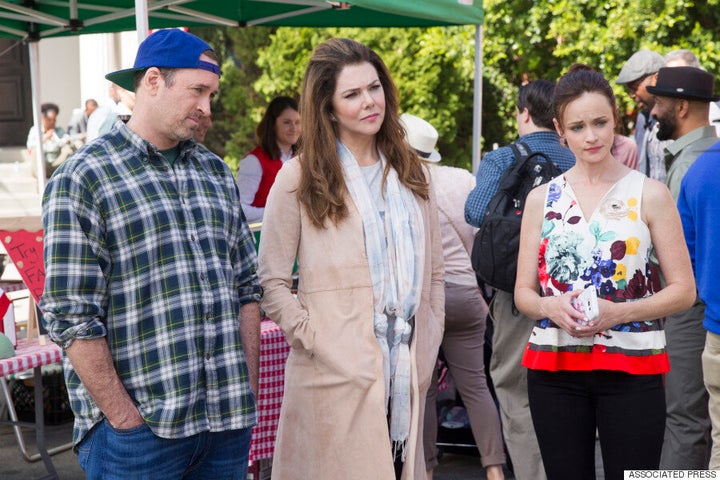 Michel of Montreal: The character Michel, a hilariously surly concierge at the inn run by Lauren Graham's character Lorelai, hails from France. But the actor who plays him, Yanic Truesdale, was born in Montreal. While Truesdale does a good job of putting on a thick French accent, those with a good ear for linguistics may detect a slight Canuck flair in his voice every so often. Truesdale fans will be pleased to hear he's also in the new episodes and has a big plotline surrounding him.
Rock on: From 2003 to 2007, Canadian rocker Sebastian Bach of Skid Row fame played a guitarist in a fledgling band on the show. The Peterborough, Ont., native's role was as Gil of Hep Alien, the band belonging to Keiko Agena's character, Lane Kim. The long-haired metal star was much older than his bandmates and was the butt of many jokes about his age. Bach is also in the revival, in the first episode titled "Winter.''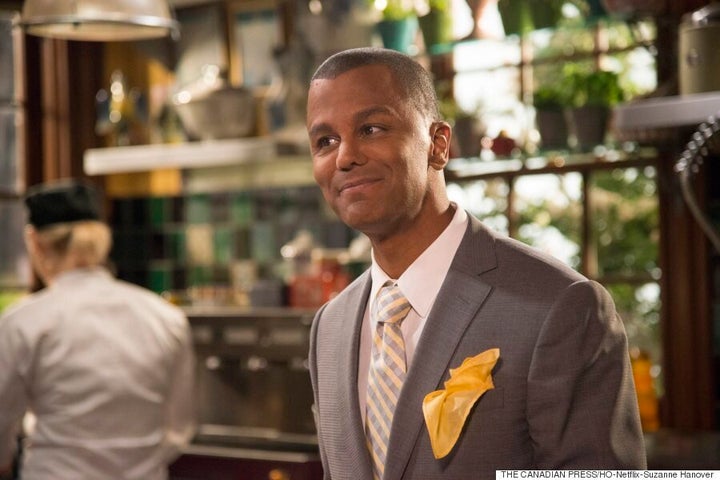 Montreal-born actor Yanic Truesdale plays Michel in "Gilmore Girls."
Paul Anka, the dog and the human: In season 6, Lorelai tries to get over her estrangement from daughter Rory, played by Alexis Bledel, by adopting a sweet, shaggy dog. She names it Paul Anka, after the Canadian-born pop music legend, resulting in many a confused conversation over "Paul Anka, the dog'' and "the real Paul Anka.'' Anka himself even made an appearance on the series, in a bizarre dream of Lorelai's.
Canadian Christopher: David Sutcliffe, who played Rory's dad Christopher, hails from Saskatoon. With his handsome looks and wealthy lineage, his character was treated like a celebrity in Stars Hollow and was beloved by Lorelai's parents. Some viewers, however, were frustrated with Christopher constantly floating in and out of Lorelai's life whenever it suited him. Sutcliffe also returns to the revival, in the final episode titled "Fall.''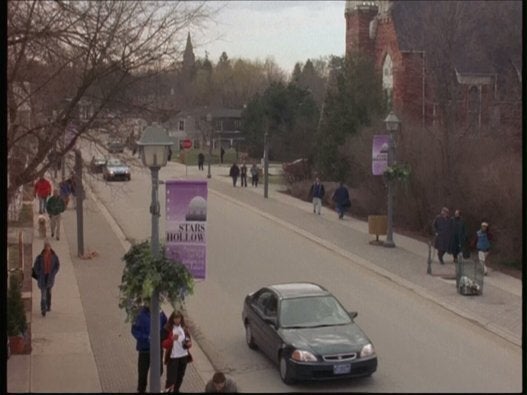 The 18 Most Important 'Gilmore Girls' Episodes