WINNIPEG — A Manitoba politician is apologizing for comparing a government minister to a Nazi. Ted Marcelino, a member of the Opposition New Democrats, was criticizing Crown Minister Ron Schuler in a legislature debate late Thursday.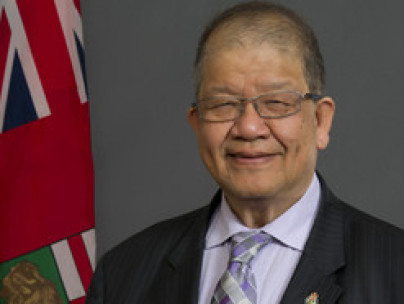 Manitoba NDP MLA Ted Marcelino.
He said Schuler was repeating false information about Manitoba Hydro, and compared him to Joseph Goebbels, the propaganda minister in Adolf Hitler's regime. Premier Brian Pallister demanded an apology and said the remarks were an insult to everyone, especially those whose families suffered under the Nazis.
'Perceived slight'
Marcelino apologized in the chamber today for what he said was a "perceived slight," and said he made a mistake after getting frustrated in trying to get answers from the government. New Democrat house leader Jim Maloway says the matter is closed.
Also on HuffPost
Least, Most Popular Premiers (Sept. 2016)